How Long Has Princess Eugenie Been With Jack Brooksbank?
A Timeline of Princess Eugenie and Jack Brooksbank's Royal Relationship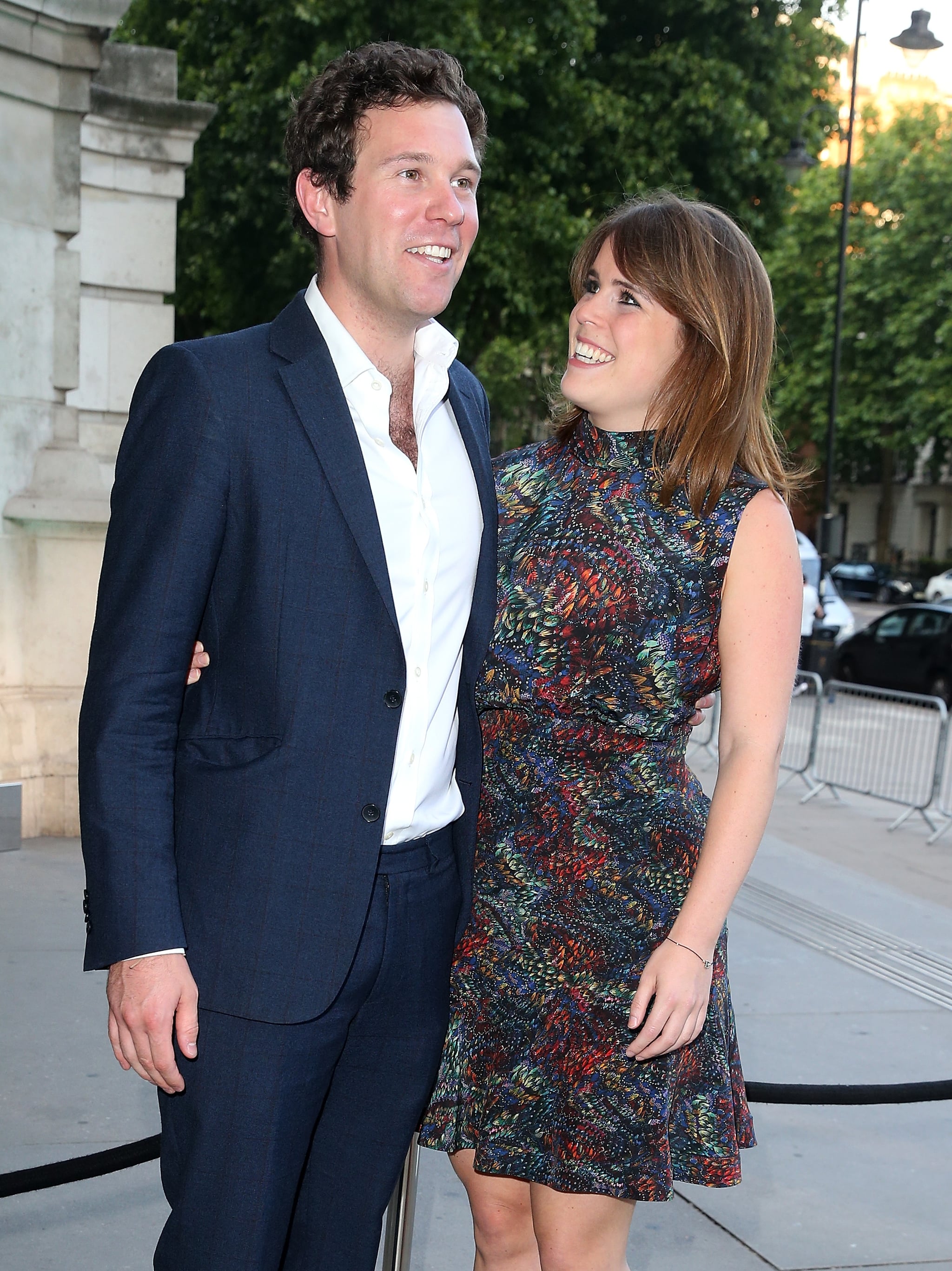 By the time Princess Eugenie and Jack Brooksbank wed this Fall, they will have already been together for around eight years. The two will walk down the aisle in St. George's Chapel at Windsor Castle on Oct. 12 in front of family and friends — and 1,200 members of the public.
Though Princess Eugenie didn't need the queen's permission for her wedding, her royal relationship with Jack, who works in the hospitality industry, is widely on display. From their romantic meeting in 2010 to wedding dates and their own impending nuptials, their relationship has been a whirlwind of sweet moments. Here's the all-important timeline!
2010: Eugenie and Jack met while they were both skiing in Verbier, Switzerland, and were introduced by friends. She was 20, and he was 24. Jack told the BBC this year that it was "love at first sight."
2011: The couple made their public debut at Royal Ascot in 2011, not too long after meeting.
2013: Eugenie moved to New York to work for online auction house Paddle8, leaving the couple to deal with a long-term relationship. Despite the distance, though, Jack told the Daily Mail at the time that they were still "very much together."
2015: Eugenie moved back to England, and her relationship with Jack began to pick up steam.
September 2016: Eugenie and Jack took their relationship to the next level when they joined the queen and the rest of the royal family at Balmoral for a weekend getaway.
May 2017: Eugenie and Jack attended a (kind of) royal wedding when they went to Pippa Middleton's wedding.
January 2018: Jack proposed to Eugenie while the two were in Nicaragua — but without a ring! In an interview with the BBC, Jack said he wanted to propose without a ring so Eugenie could help design it — and what a beautiful ring she ended up with!
April 2018: Jack and Eugenie moved into Ivy Cottage at Kensington Palace, right next door to Prince Harry and Meghan Markle.
May 2018: The two were guests at Harry's wedding to Meghan at St. George's Chapel — the same place they will be married this Fall.
October 2018: Jack and Eugenie will celebrate their own wedding at St. George's Chapel at Windsor Castle in front of all their friends and family.
Image Source: Getty / Danny Martindale / WireImage