Inspiring Quotes From Jared Padalecki
7 Times Jared Padalecki Got Real About Dealing With Depression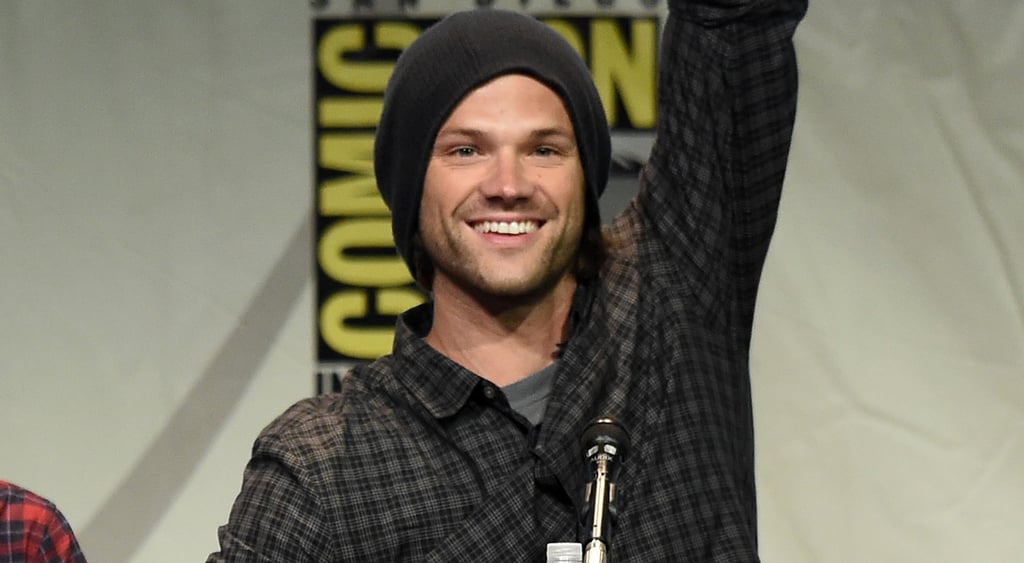 Jared Padalecki made an appearance at Comic-Con in San Diego last weekend, where he cracked hilarious jokes and showed his love for Jensen Ackles. One of the sweetest parts of the event, though, came after the fact, when Jared wrote a Facebook post about his humbling experience with his fans. It all ties into his "Just Keep Fighting" campaign and his personal battle with depression, which he opened up about after taking a much-needed break from the spotlight. To honor Jared's efforts to inspire those who are struggling, we collected a small sample of his most inspirational quotes.
"When life beats you down, NEVER give up."
"On New Year's Eve, my dear friend lost his battle with depression . . . Though he wasn't the first friend I've lost to suicide, I sure hope he's the last. I wish I had the chance to go back and tell them what they meant to me. I wish I had the chance to beg them to seek help, to keep fighting. I wish they knew that they were surrounded by countless others who struggle on a daily basis."
"I hope [the "Always Keep Fighting" campaign] helps people realize that they shouldn't be ashamed of what they are going through . . . I hope it helps people take pride in the fight that they have been fighting, and gives them a push to never give up or give in. I hope it helps inspire people to keep fighting. no matter how hard it is."
"If you're out there and need help, please seek it. Be proud of your valiant day-to-day struggle. There is no shame in needing support."
"There are some lucky folks out there who don't struggle with these issues, and I am truly happy for them. But, for those that do, it's important to approach each day with the mindset of, 'This might not be easy, but I am going to give it everything I've got.'"
"There's no shame in having to fight every day, but fighting every day, and presumably, if you're still alive to hear these words or read this interview, then you are winning your war. You're here."
"Don't underestimate your own strength. To persevere. To make it through the most difficult of times. And, JUST as importantly, don't underestimate your ability to help someone ELSE during THEIR most difficult times. Sometimes all it takes is a kind word, or gesture, to help someone make it through their day."