Interesting Pharrell Facts
Why Pharrell Is Even More Fascinating Than You Thought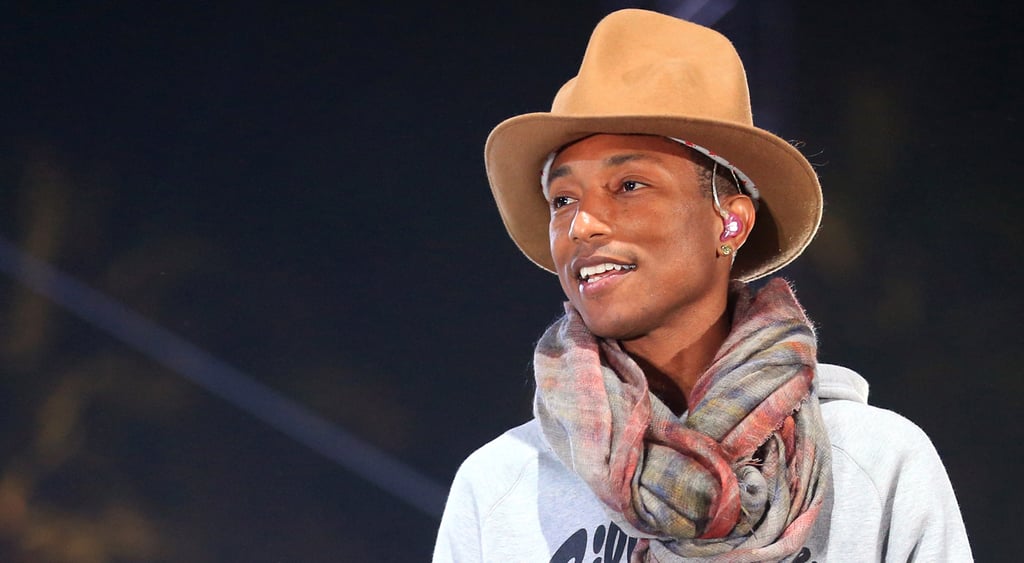 Pharrell Williams has been making his mark on the music industry for more than two decades, with his producing partnership, The Neptunes; with childhood pal Chad Hugo; their group, N.E.R.D.; and now his solo career. He's picked up seven Grammys, landed an Oscar nomination, released more than 15 top 10 hits, and had a No. 1 album with GIRL. There's a lot more to Pharrell than just music, though, including design, philanthropy, and family. All of it adds up to create one seriously interesting guy, who has his own brand of cool (which he even boxes up in a Quarterly mailing.) Keep reading for all the reasons we can't get enough of Skateboard P.
Source: Getty/Christopher Polk
He's Into Fashion. Really Into It
You've seen his favorite over-the-top Vivienne Westwood hat and have heard about the clothing lines he cofounded — Billionaire Boys Club and Ice Cream— but did you know he also designed a jewelry and sunglasses collection for Louis Vuitton? He has an "i am OTHER" collaboration with UNIQLO, put his stamp on Gap's 40th anniversary collection, teamed up with Moncler, created a bike, and designed wacky chairs for Domeau & Pérès. He's an investor and ambassador for Bionic Yarn, a company that creates textiles with recycled plastic and has collaborated with Adidas, G-Star Raw, Kiehl's, and others. Oh, and he was named Esquire's best dressed man in the world in 2005 and is a style mentor on Rihanna's Styled to Rock.
He Has a Book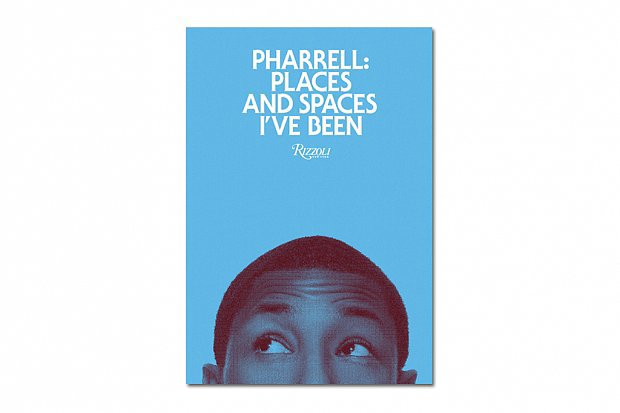 Pharrell got into the publishing game in 2012, when he released Pharrell: Places and Spaces I've Been. The book covered his career in music, fashion, and design and included conversations with some of his famous friends, like Jay Z and Kanye West.
He's Inspirational
He probably doesn't even mean to be, but Pharrell is full of inspirational moments (including his tears of gratitude over the success of "Happy.") A sampling of his many words of wisdom:
He Doesn't Age
It could be all his regular face washing with Cetaphil, but he still looks the same today at 41 as he did in 2003. Here's proof: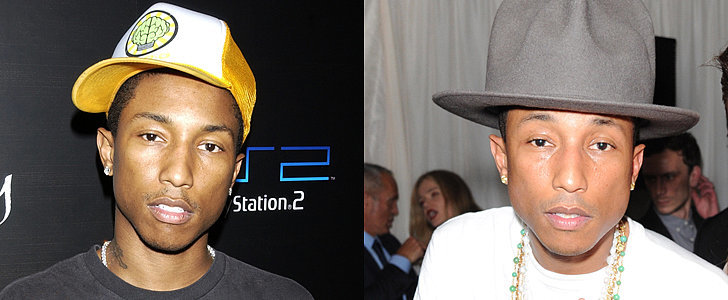 Source: Getty/ Theo Wargo, Getty/David M. Benett
He's Behind All of Your Favorite Music
No, seriously, Pharrell's been behind every song you love including Snoop Dogg's "Drop It Like It's Hot," Nelly's "Hot in Herre," Usher's "U Don't Have to Call," and even Gwen Stefani's "Hollaback Girl." At one point in 2003, The Neptunes were responsible for 43 percent of the songs on the radio.
He's Friends With Everyone Famous

Source: Getty/KMazur
Pharrell's worked with everyone from Britney Spears and Justin Timberlake to Gwen Stefani and Miley Cyrus. He counts Jay Z and Kanye West as friends, had Alicia Keys and Swizz Beatz at his birthday party, and had performances by pals Usher and Busta Rhymes at his wedding.
He's Philanthropic
In 2008, Pharrell founded From One Hand to Another to help support his Pharrell Williams Resource Centers' learning programs, which were developed to serve youth in at-risk communities throughout the country. He even sold the Vivienne Westwood hat he wore to the Grammys on eBay and donated the $44,100 from the winning bid to the foundation.
He's a Family Man

Source: Getty/Jason LaVeris
Pharrell and Helen Lasichanh have been together for more than six years and got married at Miami's Kampong National Tropical Botanical Gardens in 2013. He and Helen, a model and designer, have one child together, a son named Rocket. The duo keep their personal lives private, though Pharrell did explain the meaning of his son's name to Oprah Winfrey in a recent interview, saying "we named him after a man-made machine that was meant to go up, meant to ascend." In August 2013, he told Today's Savannah Guthrie that Rocket is "the best song that I've ever cowritten" and called his family life "awesome."
Did We Mention He's Hot?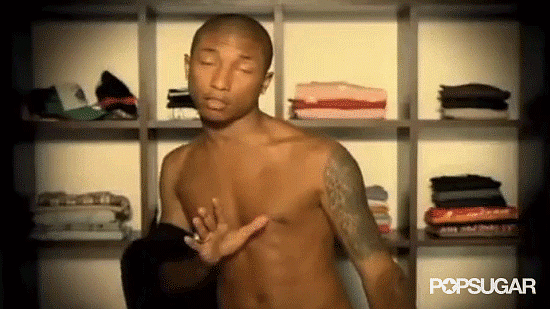 Source: Arista Records