Katy Perry Quotes About Taylor Swift May 2017
Katy Perry Has a Message For Everyone, Including Taylor Swift: "Don't Come For Me"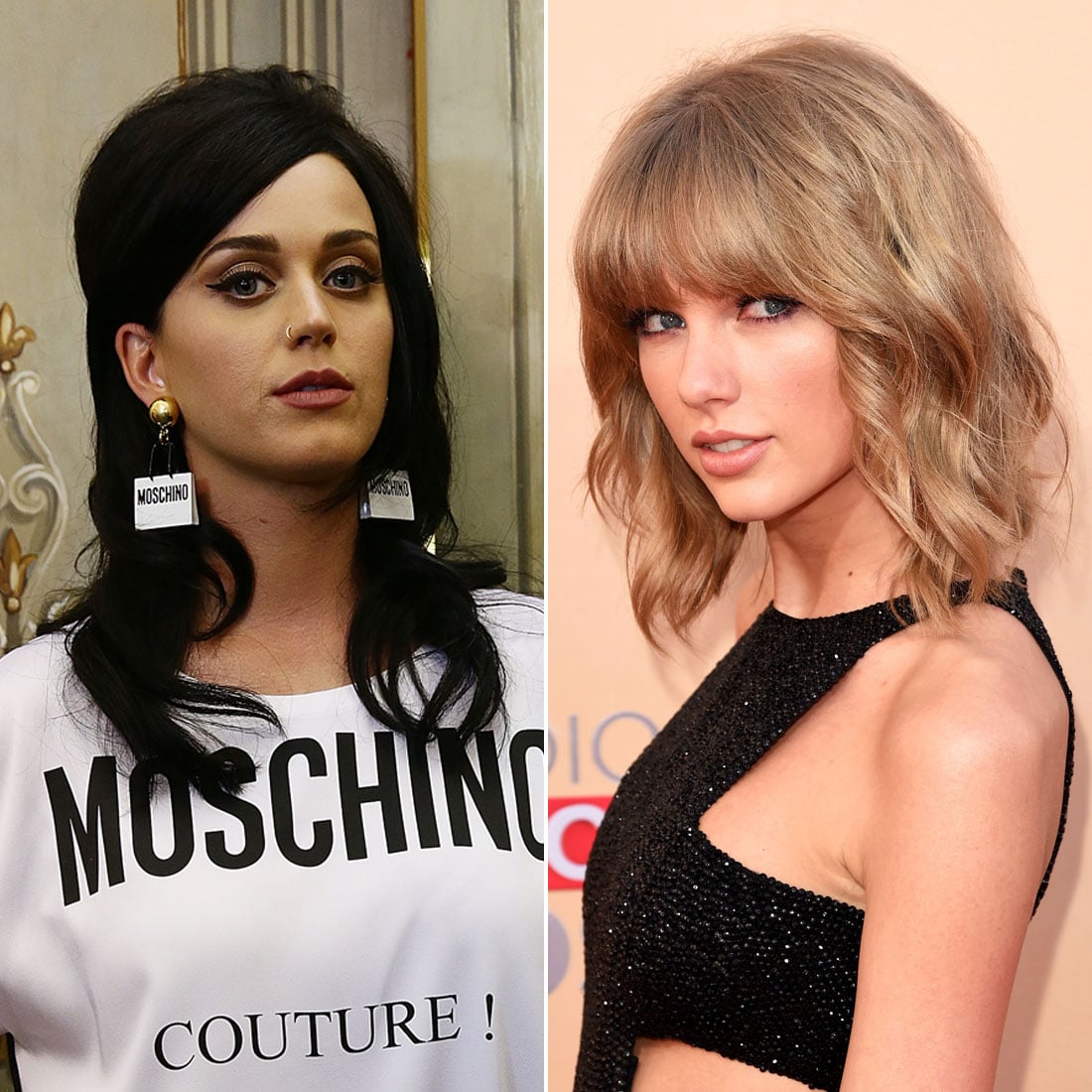 It's no secret that Katy Perry and Taylor Swift aren't the best of friends. The two have had a rumored feud for years, and things came to a head in 2014 when Taylor released her song "Bad Blood," which she later hinted to Rolling Stone was about Katy. Since then, Katy's fans have been anxiously waiting for her reply to come in the form of a song, but so far there's been nothing. And Katy recently told Entertainment Weekly that that's not about to change. When asked by the magazine if she thinks the song is indeed about her, she said, "Well, that's not my question to answer — if it's about me. I think [my new album] is a very empowered record. There is no one thing that's calling out any one person."
The "Bon Appétit" singer may not be planning any revenge tracks right now, but she also made it clear that nobody should mistake that silence for not saying anything at all. "One thing to note is: You can't mistake kindness for weakness and don't come for me. Anyone. Anyone. Anyone," she continued. "And that's not to any one person and don't quote me that it is, because it's not. It's not about that. Honestly, when women come together and they decide to unite, this world is going to be a better place. Period, end of story. But let me say this: Everything has a reaction or a consequence, so don't forget about that, OK, honey. We got to keep it real, honey. This record is not about anyone else! This record is about me being seen and heard so that I can see and hear everyone else! It's not even about me! It's about everything that I see out there that I digest. I think there's a healing in it for me and vulnerability. If people want to connect and be healed and feel vulnerable and feel empowered and strong, God bless and here it is."
Image Source: Getty / Vittorio Zunino Celotto / Jason Merritt