Kristen Stewart on Feminism
Kristen Stewart Has the Perfect Response For Stars Who Say They Aren't Feminists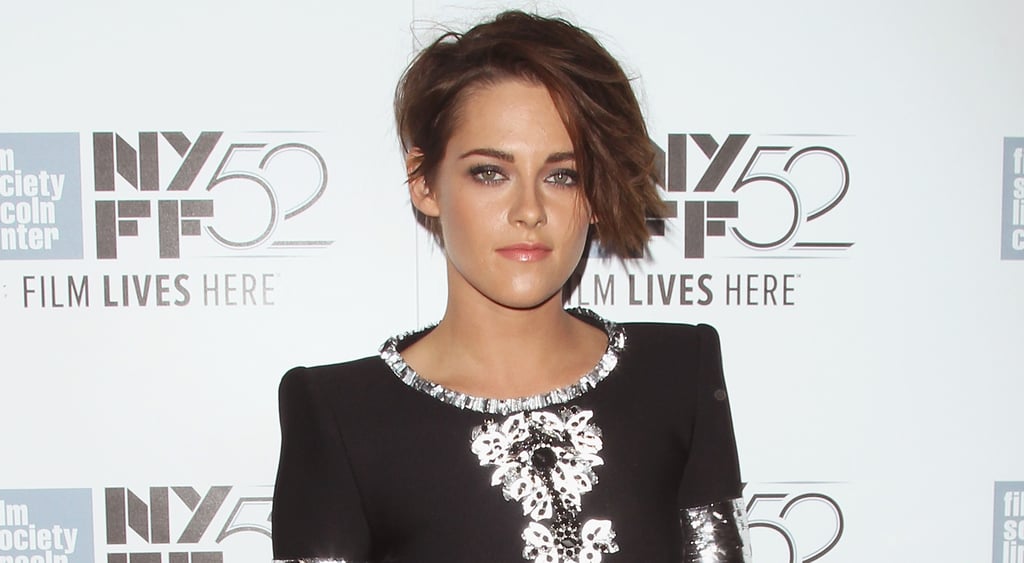 Kristen Stewart has some choice words for young female celebrities who actively try to avoid labeling themselves as feminists. The actress — who has been vocal about fighting for women's equality in the past — opened up about the trend of celebrities who actively refuse to label themselves as "feminists" because they feel that the word is associated with being antimen. Kristen told the Daily Beast:
"That's such a strange thing to say, isn't it? Like, what do you mean? Do you not believe in equality for men and women? I think it's a response to overly-aggressive types. There are a lot of women who feel persecuted and go on about it, and I sometimes am like, 'Honestly, just relax, because now you're going in the other direction.' Sometimes, the loudest voice in the room isn't necessarily the one you should listen to. By our nature alone, think about what you're saying and say it — but don't scream in people's faces, because then you're discrediting us.

Relating it to my one little avenue, people say, 'If you want to make it in the film industry as a woman, you have to be a b*tch.' No, you are going to ruin any chance you have and give us a bad name. It's the overcompensation to where our generation goes, 'Relax,' because it's been easier for us, and because we don't have as much of the anger, so it's like we can't get behind it and it's a bit embarrassing. But that being said, it's a really ridiculous thing to say you're not a feminist."
Of course, Kristen isn't alone in embracing the f-word. Emma Watson made headlines around the world when she delivered a powerful speech about gender equality and men embracing feminism at the United Nations. In addition, Taylor Swift, who had publicly dismissed the label of "feminist" in the past, revealed in the Summer that she had come around to calling herself a feminist. She explained, "As a teenager, I didn't understand that saying you're a feminist is just saying that you hope women and men will have equal rights and equal opportunities. What it seemed to me, the way it was phrased in culture, society, was that you hate men. And now, I think a lot of girls have had a feminist awakening because they understand what the word means."
Thumbnail Source: Getty / Dominique Charriau