Kylie Jenner High Snapchat Video
Kylie Jenner Explains What She Really Says in That Snapchat Video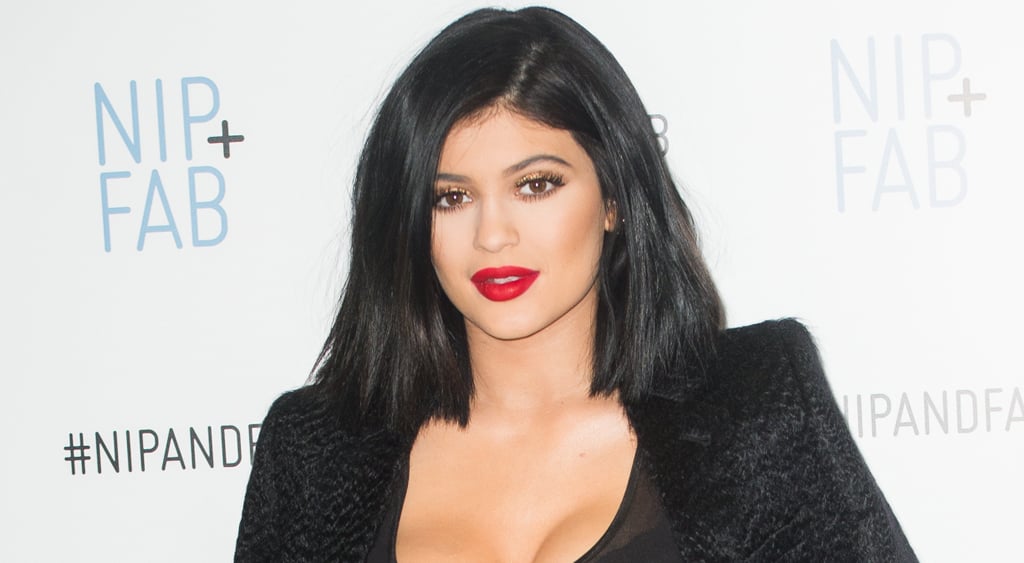 Kylie Jenner is setting the record straight about a strange Snapchat clip. The controversy started on Wednesday after Kylie shared a video that shows her mumbling something to the person next to her as they appear to be flying on a plane. Many people have speculated that she says, "I'm high as f*ck," while others have said it's too difficult to make out what she says. The Snapchat video, which only lasted for a short period of time on the app before being deleted, was saved and uploaded to an Instagram account called kylizzlesnapchats. While some Instagram users commented on the video that Kylie was definitely high on marijuana, others defended her, saying that, if she was on a plane, she was, quite literally, high.
On Saturday, Kylie came to her own defense on Twitter, saying she was merely talking about chicken.
I did a snapchat saying my chicken was "good as f*ck" eating Popeyes for the 1st time and apparently people think I said high as f*ck

— Kylie Jenner (@KylieJenner) May 9, 2015
I DID NOT say that

— Kylie Jenner (@KylieJenner) May 9, 2015
sorry to disappoint everyone who thinks I'm this wild child. The media is mean & I try not to look @ it. So sorry 4 the late statement.

— Kylie Jenner (@KylieJenner) May 9, 2015
The reality star also addressed speculation about whether or not she is still in school. When one of her followers asked if she will graduate from high school this year, Kylie replied, "Yes. 1 more month."
I do school every weekday :) again don't believe everything you read. https://t.co/JVUnD5ZwRP

— Kylie Jenner (@KylieJenner) May 9, 2015
Yes. 1 more month https://t.co/86HTsnCOW7

— Kylie Jenner (@KylieJenner) May 9, 2015
— Additional reporting by Nick Maslow