Luke Bryan's Net Worth
Between His No. 1 Albums and His American Idol Gig, Luke Bryan Is Rollin' in the Dough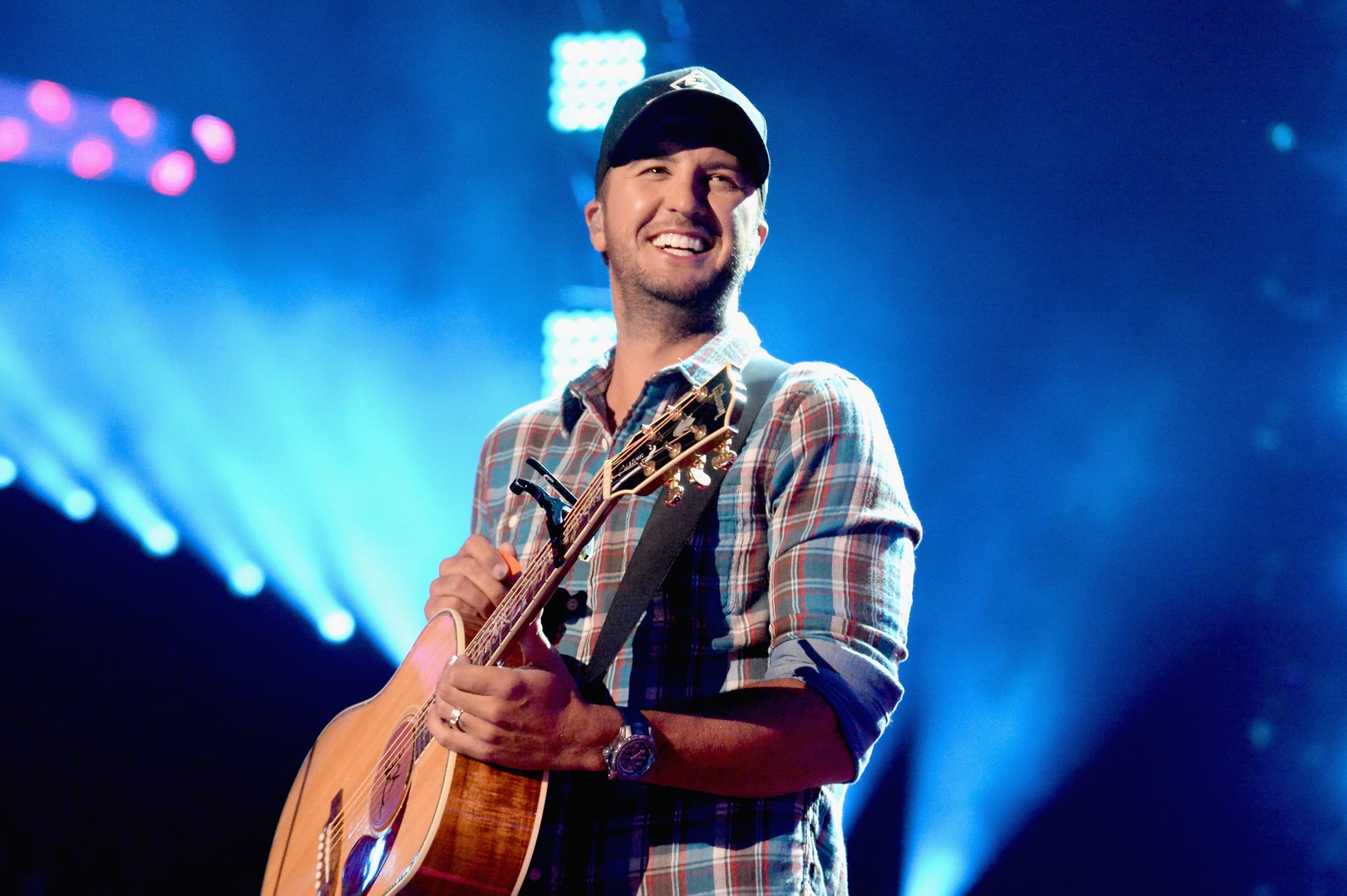 Let's face it: Luke Bryan is a country crooner whose hits — including "Play It Again," Light It Up," and "This Is How We Roll" — are as appealing as his smile and charisma. And we'll be honest, this star's impressive net worth of $90 million is nothing to scoff at either. The singer has gone from purely country singer-songwriter to big-time star in the last couple years, helped by his stint as a judge on American Idol and endorsement deals that make him pop up everywhere. So let's take a look at how his whole net worth comes together.
The country star is estimated to be worth north of $90 million, thanks to his albums, tours, and of course that high-profile Idol judgeship. According to Forbes, Luke has so far made a whopping $42.5 million in 2019 alone. That makes him the highest-paid country star of 2019. Overall, he's ranked No. 78 among celebrities with the highest earnings for the year, just behind Jennifer Lopez and Modern Family's Sofia Vergara. Not too shabby!
Last year, Luke earned $52 million, according to Forbes. A big chunk of that was from his 2018 worldwide headlining tour called What Makes You Country, which was in support of his album of the same name and had about 84 stops, grossing seven figures nightly. Although that album tour is over, Luke still has several more performances across the country this Summer.
Given all he's been up to lately, it's no surprise Luke is the frontrunner among country stars. His most recent album, What Makes You Country, was released in December 2017, but it's still going strong. That album was his fourth No. 1 album on the Billboard 200 chart. Others that reached the top were Farm Tour: Here's to the Farmer in 2016, 2015's Kill the Lights, Crash My Party and Spring Break . . . Here to Party in 2013.
He also has a long list of songwriting credits to his name, as well — not only for himself but for stars including Travis Tritt and Billy Currington. But a big boost to his name recognition and his bank account was joining Katy Perry and Lionel Richie as judges on American Idol in 2018. Luke reportedly rakes in $12 million a season, according to The Wall Street Journal. Meanwhile, he has also had endorsements with brands like Miller Light and Cabella's, and is currently a brand ambassador for Chevrolet.
In addition to likely returning for a third season of Idol, he has his annual Crash My Playa destination concert with fellow country star Jason Aldean in January 2020. The four-night music event, which takes place in Mexico, is already sold out. As for upcoming music, yep, that's in the works too! Luke recently released his single "Knockin' Boots" ahead of his new music set to drop later this year.