The Obamas Talk About Their Experiences With Racism
The Obamas on Experiencing Racism: "It Isn't Anything New"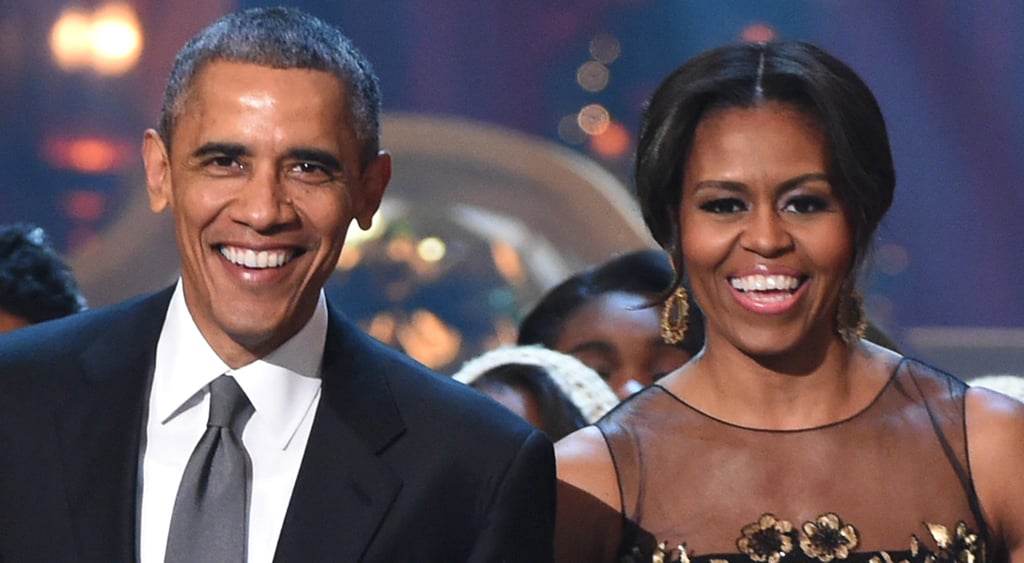 In a recent interview with People, the Obamas talk about how they've been affected by racism over the years, explaining that it "isn't anything new." First Lady Michelle Obama talked about living in the White House bubble, saying, "Before that, Barack Obama was a black man that lived on the South Side of Chicago, who had his share of troubles catching cabs." She also talked about going into a Target store, "not highly disguised," adding, "The only person who came up to me in the store was a woman who asked me to help her take something off a shelf. Because she didn't see me as the first lady, she saw me as someone who could help her."
President Obama also mentioned having awkward moments with valets, with Michelle adding a story about the president being mistaken for a server while wearing a tuxedo. The president stated that those "small irritations" are "nothing compared to what a previous generation experienced." He explained, "It's one thing for me to be mistaken for a waiter at a gala. It's another thing for my son to be mistaken for a robber and to be handcuffed, or worse, if he happens to be walking down the street and is dressed the way teenagers dress." Read more of the Obamas' interview in the latest issue of People, and look back at their family's year with the best Obama family snaps of 2014.