Patricia Arquette Talks About Alexis at GLAAD Media Awards
Patricia Arquette Is Overcome With Emotion While Honoring Late Sister Alexis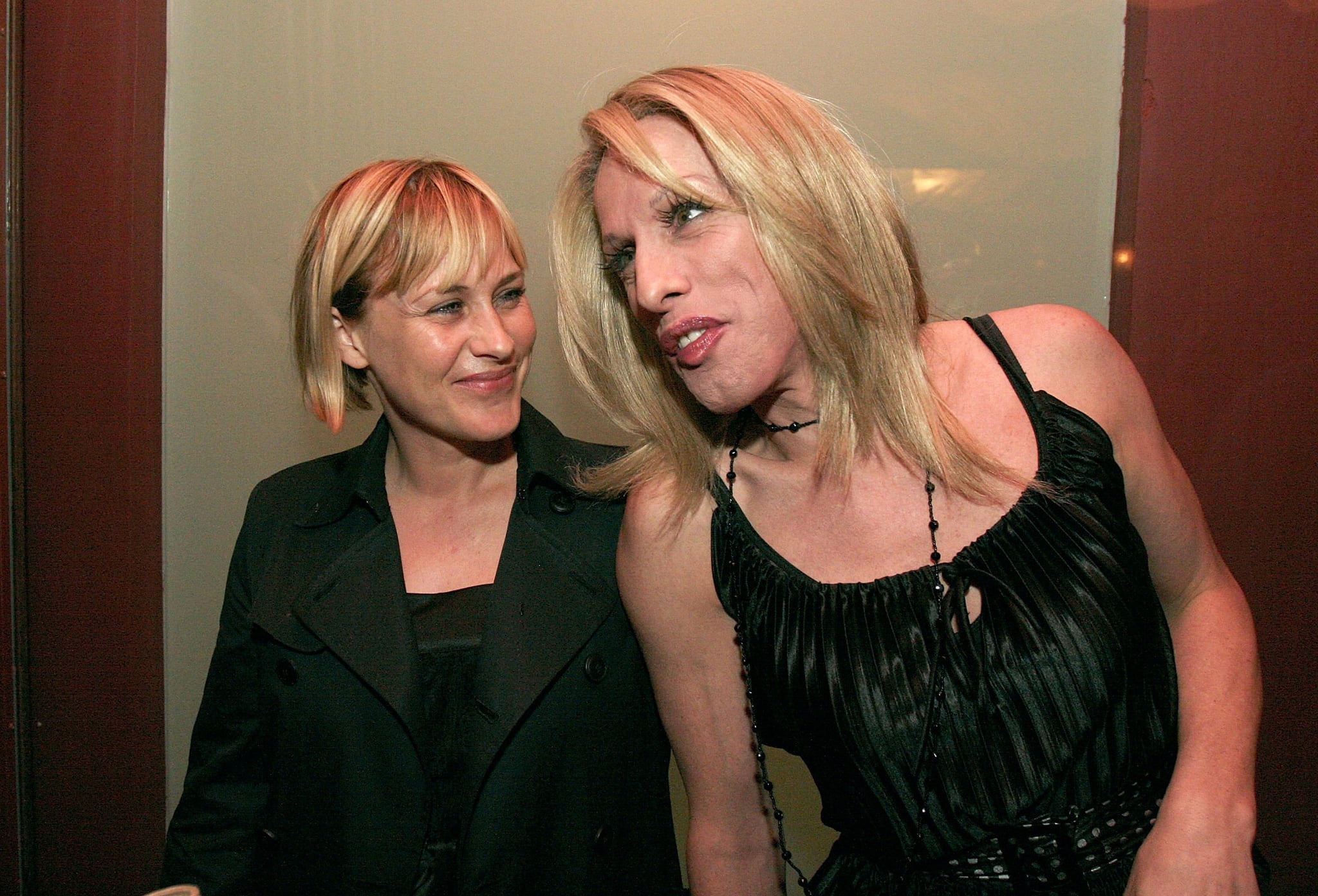 Patricia Arquette couldn't help but get emotional when talking about her late sister, Alexis, at the annual GLAAD Media Awards in LA on Saturday. The actress, who was named this year's vanguard award recipient for her work with the LGBTQ community, praised her sister's bravery and determination to "move the world forward." "She wanted to help move the world forward to a time and future where every trans kid could live their full potential," she said. "When it wouldn't be uncommon to have, in your everyday life, a doctor, a cop, a real estate agent or public official, who was a transgender person. That they would get jobs, that they would get hired, they would get a shot. She wanted to help move the world forward to a time when they could be seen as complete, whole and equal human beings."
She also pointed out that "right now trans visibility really matters," revealing how Alexis lost acting roles as a result of being transgender. "But she couldn't live a life that was a lie, so whatever mark I have made in this life in activism will always pale in the light of Alexis' bravery and in the light of the bravery of every trans kid growing up in America." The actress also thanked Luke Perry (who presented her with the award alongside Jeffrey Tambor) for being "such a steadfast friend" to Alexis and always supporting "her journey to live her truth."
Alexis died from a heart attack following a bacterial infection of the heart at age 47 in September 2016. Alexis came from a family of famous actors, including brother David and sisters Patricia and Rosanna, and famously documented her transition into a woman in 2007's Alexis Arquette: She's My Brother.