Prince Harry Being Romantic
Prince Harry's Most Romantic Gestures
Image Source: Getty / WPA Pool
It's only natural that for the prince who set up a charity named Forget Me Not in memory of his late mother, emotional and thoughtful gestures are second nature. This side of Prince Harry's personality is more often displayed when he is in a relationship, and we've seen plenty of royal romance since he fell for Meghan Markle. Harry recently whisked the Suits actress off on their first vacation together — to Norway to see the Northern Lights — but this is just the latest swoonworthy gesture the prince has made for the lucky lady in his life. Since he first started dating, Harry has often wowed with grand displays such as expensive and impressive overseas trips, but at other times it's been more about a simple gesture which costs nothing but means the world.
Traveling to Be With Chelsy Davy
When Harry was based in the UK and his first love Chelsy Davy was living in South Africa, the pair clocked up a lot of air miles as they traveled back and forth visiting each other. In October 2006, Harry flew the 6,000 miles to be with his love for her 21st birthday. He also wore a t-shirt he'd had made reading "Official bodyguard of Miss CD."
Bringing Chelsy to a Family Wedding
. . . And not just any family wedding. Peter Phillips's big day is where the queen met Kate Middleton for the first time, and since Kate attended with Harry and Chelsy, it's likely the queen met Chelsy there too. Chelsy and Harry had been together for three years at that point, and Harry having his girlfriend by his side at such a high-profile and personal event was a sign of his commitment and devotion to his beloved girlfriend.
Gifts For Chelsy
Harry has always been very private when it comes to relationships, but there is a piece of jewelry which made clear his feelings for Chelsy. It was reported back in 2010 that the prince had given his on-off girlfriend of five years a blue topaz ring, which she wore on the third finger of her right hand.
When they were together, Chelsy gave Harry a silver pendant threaded on a strip of leather; however, he was spotted wearing it again during his tour of the Caribbean and Brazil in 2012 — a year after they had split for good. It was reported that they were spending time together again, but both finally moved on to new partners soon afterward.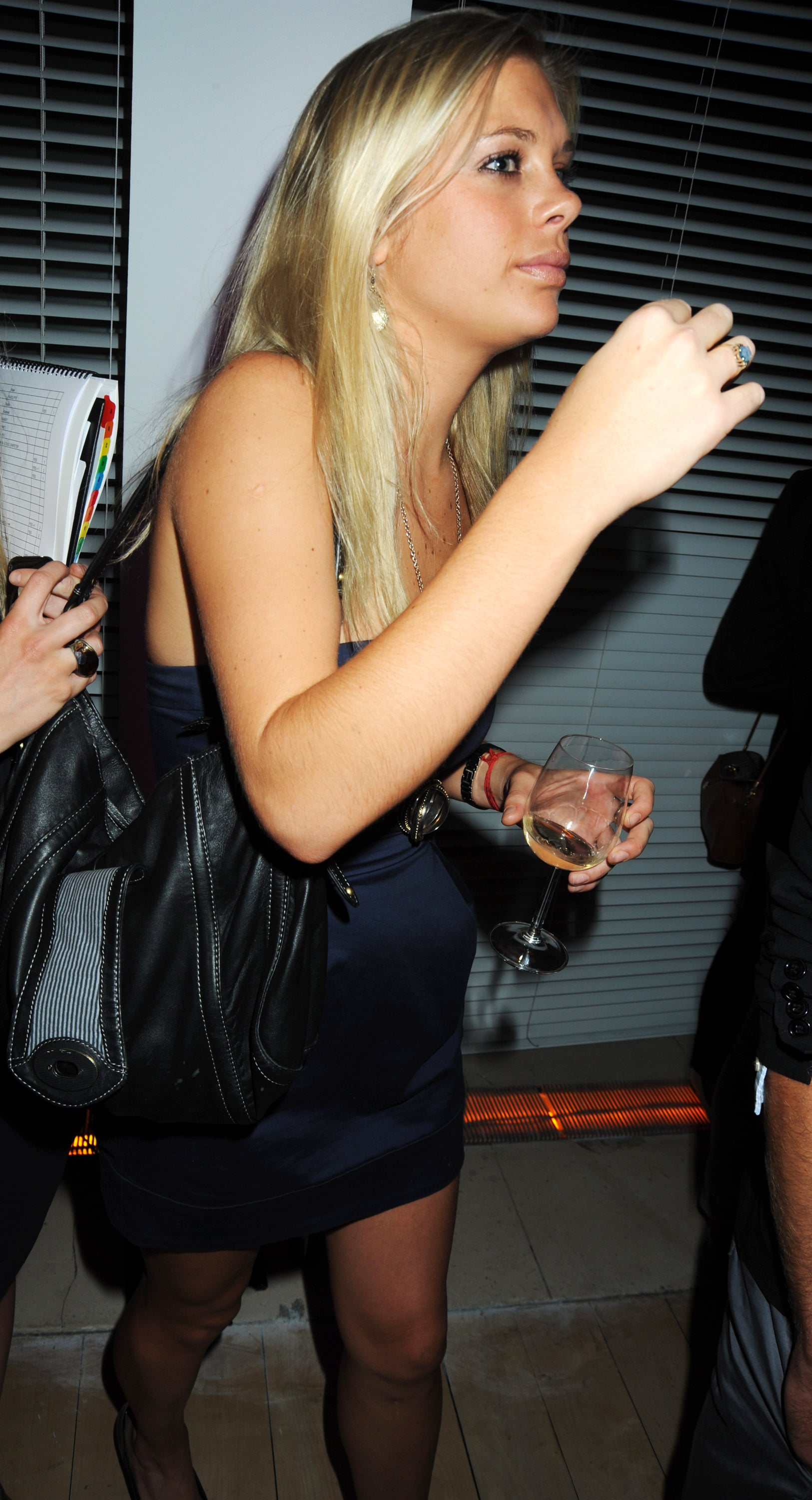 Image Source: Getty / Dave M. Benett
Snow-mance With Cressida
In true Harry style, he kept his next girlfriend Cressida Bonas out of the limelight as much as possible, but in March 2014 he organized a ski trip for "Cressie," where they dined al fresco on a mountaintop.
Yacht Getaways
After splitting with Cressida, it was reported that Harry wooed charity worker Camilla Thurlow with an invite to join him on a yacht trip around St. Tropez.
Endless Peonies For Meghan
Fast-forward two years, and in the early stages of Harry's romance with Meghan, the actress posted numerous shots of her favorite flowers on her Instagram account. It was never confirmed that the flowers were from Harry, but the hashtags #London and #spoiledrotten seem pretty self-explanatory.
Matching Beaded Bracelets
Harry often wears a blue, white, and black beaded bracelet which he picked up on one of his many visits to Africa, and it looks like he had more than one at home, since Meghan started wearing a similar one before their relationship went public.
Harry's Press Statement
In an unprecedented move, Harry stepped in when he believed the press were harassing his new love. William had released a similar statement during his relationship with Kate, but what was unusual was that in Harry's, Meghan was referred to as his girlfriend. It also stated he was "deeply disappointed that he has not been able to protect her."
Canadian Detour
At the end of Harry's two-week tour of the Caribbean in November, instead of flying straight back to London, he rerouted to Toronto, spending barely 24 hours with Meghan before he was back in London for a charity engagement the following day.
Spelling It Out
In December, Meghan was spotted wearing a specially customized necklace with the letters "H" and "M" strung through it. The piece is thought to be by Maya Brenner, whose standard single-letter necklaces cost $240 with additional letters costing $60. Although there has been no confirmation the necklace was from the prince, it would certainly be Harry's style to say it with jewelry.