Rachel True Tarot Card Reader in LA
Great News: You Can Get a Tarot Card Reading From Rochelle From The Craft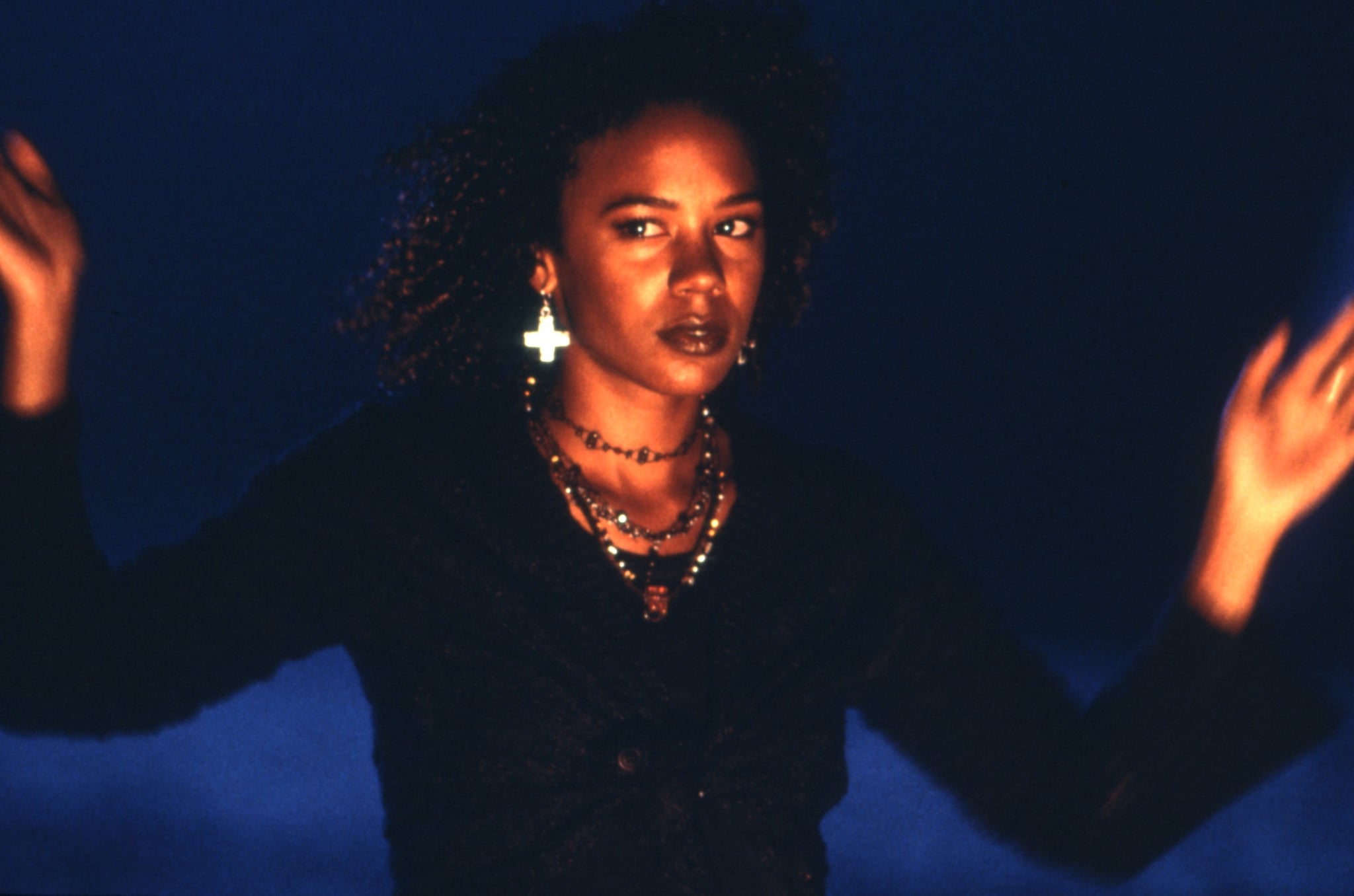 Along with being an actress, lifestyle blogger, and all-around ageless bohemian goddess, Rachel True, who you absolutely remember from The Craft, also happens to be a tarot card reader. This week, an LA Weekly writer published her account of going to Echo Park's House of Intuition with a friend who was going through a breakup; the two were offered a tarot reading and were surprised (and delighted) to find none other than teen witch Rochelle Zimmerman holding the deck.
Now 50 years old (and looking exactly the same as she did in the movie, which came out two decades ago — casual), Rachel has apparently been interested in magic and healing energy since way before playing Rochelle. "The [tarot] cards . . . help me articulate the situation; and then I use my intuition to kind of springboard off of that," she said. "I find that a lot of people have a misconception that there is something heavy or dark about it. And honestly it is just cards with archetypes on them," she explained. "The tricky thing that I think people miss is the cards aren't magic, what they do is: they help you — they hopefully help you — lock into your own intuition."
More good news: Rachel is down for a reboot of the cult film — which was first announced back in 2015 — but she thinks it would be better with adult witches rather than teens. "Imagine seeing Fairuza [Balk]'s character as an adult — f*cking fascinating," she said, adding, "But that's also because I am my age." Now if you'll excuse us, we're off to play "Light as a feather, stiff as a board."