Taylor Kitsch in Elle Magazine July 2015
Taylor Kitsch Channels Tim Riggins With His Seriously Sexy Stare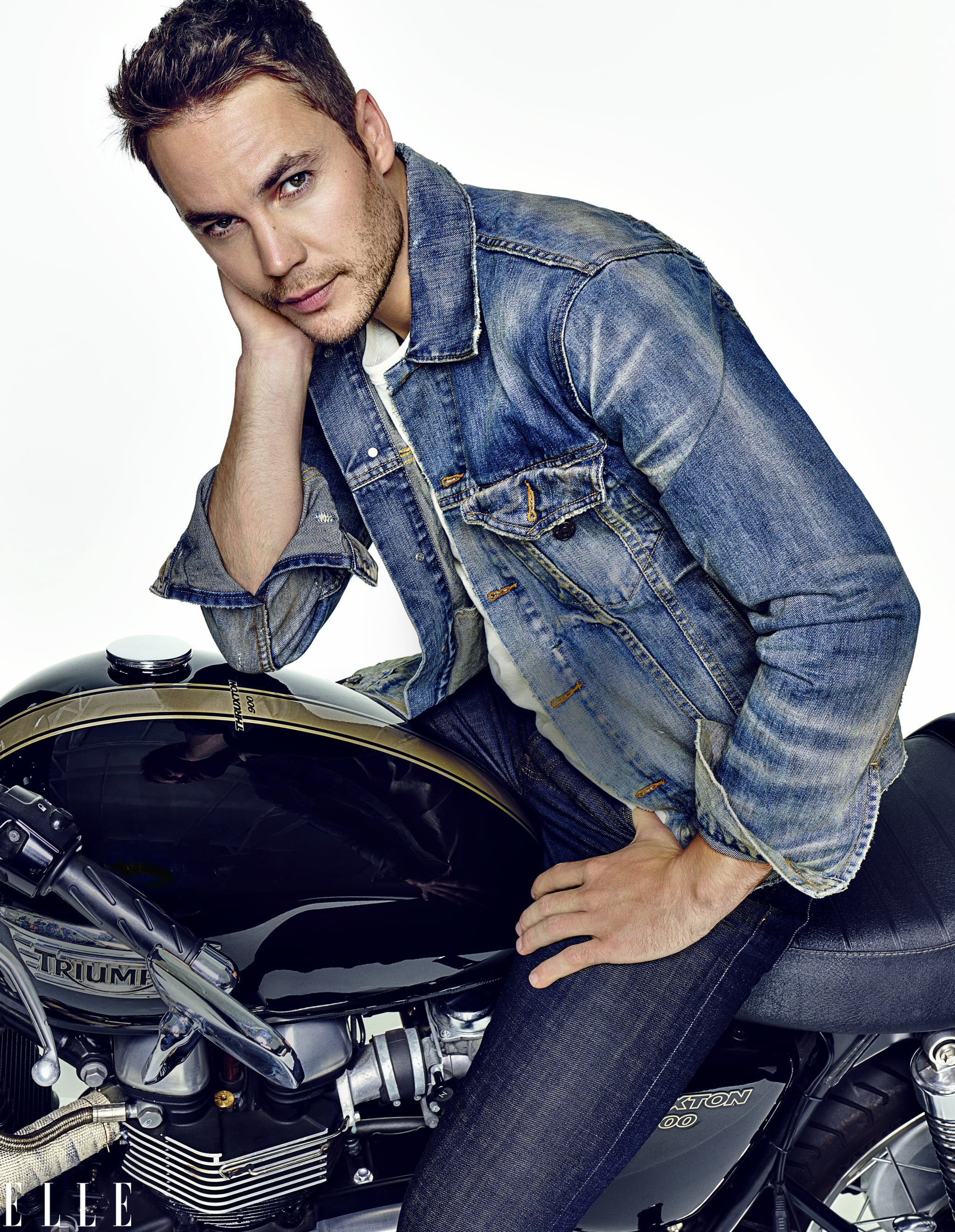 Taylor Kitsch understands that a Hollywood career comes with its fair share of sacrifices. In the July issue of Elle, Taylor opens up about fame, his childhood, his stint as a model, and why it's hard to build relationships. The sexy star also talks about his upcoming role in True Detective, saying he didn't expect the show to be "near as emotional" as it is. Keep reading for his candid quotes about life and love, then check out the hot Taylor Kitsch pictures that might make you blush and a Friday Night Lights flashback with reasons Tim Riggins will forever have your heart.
On how being an actor affects relationships: "You sacrifice so f*ckin' much [as an actor]. How do you build a relationship with a gal and then tell her, 'Hey, I gotta do press all over the world. I expect you to have the same feelings you have now in eight weeks.' And that's not me playing the violin. It's my choice. But it better be worth sacrificing for."
On his younger self: "White trash. Growing up, I really was. Proud of it."
On his time as a model: "It's not like I was this mainstream f*ckin' runway model. I wasn't working. I lived in an apartment in Spanish Harlem with no electricity, and then I lost that, so I'd just catch the blue train. It skips a lot of stops at night, and then it stays up at 181st Street, I think. So I'd sleep there. And the security guy would come on and be like, 'Get out.' And I'd get out."
On his role in True Detective: "I didn't know True was going to be near as emotional. This season — f*ck. I could feel Paul seeping into me. I'd be doing something or acting a certain way and think, 'Oh, this isn't me.'"