When Will Harry and Meghan Announce Their Baby's Name?
Why Meghan Markle and Prince Harry Waited to Reveal Their Baby's Name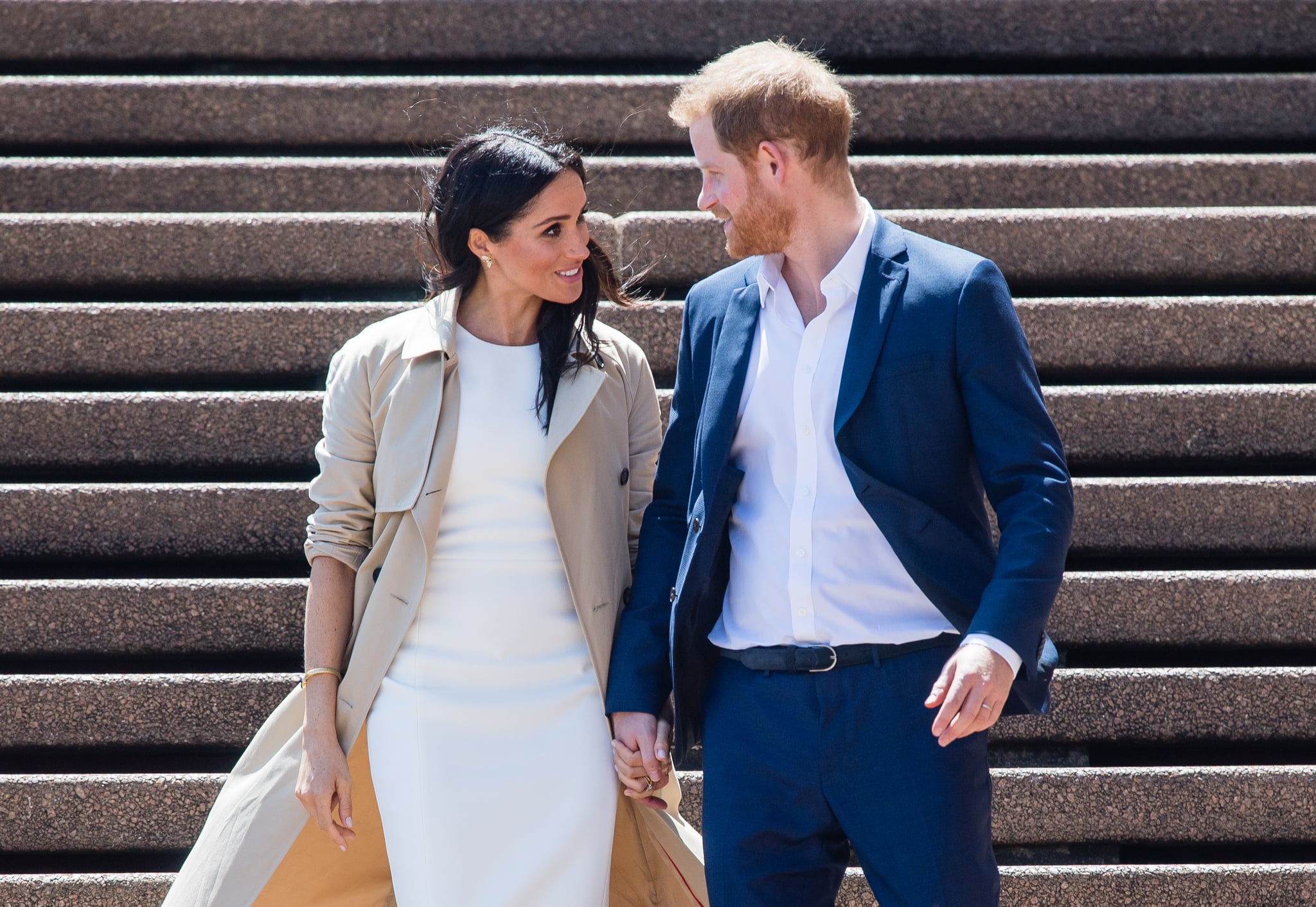 In case you haven't heard the news yet, Meghan Markle and Prince Harry are officially parents! The Duchess of Sussex gave birth to a baby boy on May 6, and Harry, of course, is "over the moon." Even though we know the little one was born at 05:26 a.m and weighs seven pounds and three ounces, they didn't reveal the name of the baby right away. Meghan previously admitted that she had a "long list" of possible choices, but it'll be a while until we find out what she and Harry decided on.
Well, they've officially decided! On May 8, only a short two days after the birth of their little boy, Meghan and Harry announced that his full name is Archie Harrison Mountbatten-Windsor. Unlike his parents, the baby will probably not have a royal title. Instead, he will simply be known as Master Archie.
So, why did Meghan and Harry wait to announce their baby's name? While there is no specific rule that states that royals have to wait to publicly announce their children's names, commentator Victoria Arbiter told Town and Country that it's tradition. "On one hand there's a desire to inform the families before a public declaration is made, and any new parent appreciates having a little private time to get to know their new addition before the onslaught of announcements," she explained. "Royals, however, also have to consider the great responsibility in naming a new member of the family and I expect they want to be a hundred percent certain of their choice before announcing the name and sealing the baby's place in history."
Prince William and Kate Middleton waited two days after Prince George and Princess Charlotte's arrivals to announce their names to the public, while Prince Louis's was revealed four days later. Queen Elizabeth II, on the other hand, didn't share Prince Charles's name until a month later! Thankfully, Meghan and Harry didn't make us wait that long!
Image Source: Getty / Samir Hussein