When Will Prince Harry and Meghan Markle Have Kids?
Whoa, Baby! Prince Harry Wants to Become a Dad "Pretty Soon" After Marrying Meghan Markle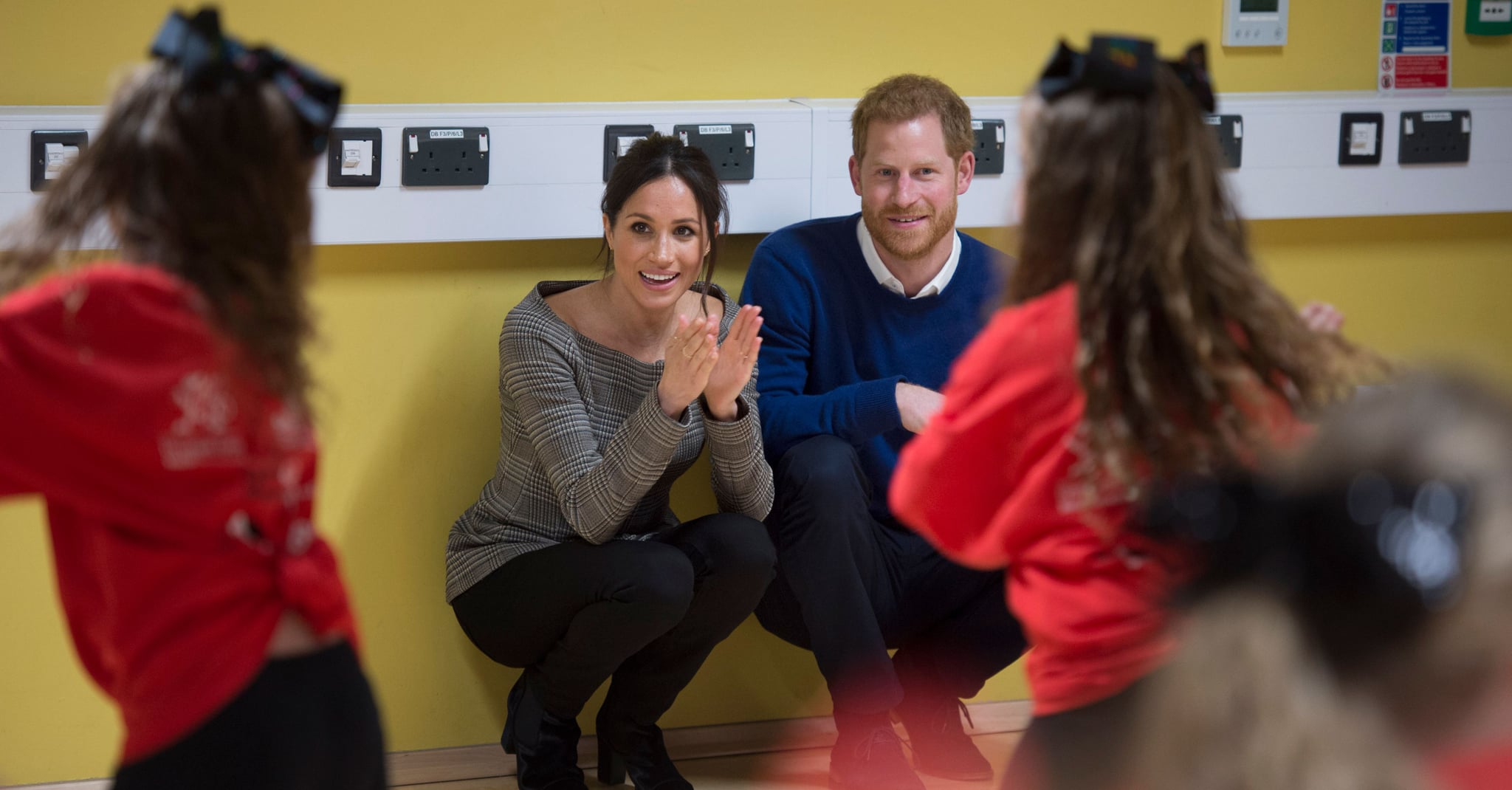 Prince Harry and Meghan Markle haven't walked down the aisle yet, but the subject of having kids has already come up a few times. Following their engagement announcement in November, Harry opened up about starting a family with the former Suits actress during a joint interview with BBC. When asked by reporter Mishal Husain about whether he and Meghan are planning on having kids anytime soon, Harry replied, "Not yet, no, but I think eventually, one step at a time, and we'll start a family in the near future."
Now it seems the "near future" might be sooner than we thought. According to royal expert Katie Nicholl, Harry hopes to become a father shortly after tying the knot with Meghan. "My sources are saying that Prince Harry, particularly, is very keen to start a family, pretty soon after the royal wedding," Katie told Entertainment Tonight recently. "He's made no secret about wanting children."
Katie also revealed that while Meghan was excited to meet her future in-laws, Prince William and Kate Middleton, she was even more excited about meeting Harry's niece and nephew. "She really wanted to meet Princess Charlotte and Prince George," Katie shared. "Meghan is very doting with children. She is very maternal and she was thrilled to meet [them]."
Harry was also eager for Meghan to meet the younger generation of the royal family. "The reason he wanted Meghan to meet Prince George and Princess Charlotte was so she could see that this would be hopefully replicated by them, that they would go on to have children," Katie said. "That you marry into the royal family, but that doesn't mean you can't have a regular family with cute children, and here are George and Charlotte to show that that can happen. That was really important to him."
Harry and Meghan have expressed their desire to have little ones of their own on numerous occasions. Back in April, Harry told The Telegraph that he "would love to have kids." Family life has also been on Meghan's mind for quite some time now. In May 2016, Meghan told Best Health magazine that she couldn't "wait to start a family."
The 36-year-old reiterated her sentiments just a few months later, telling Lifestyle magazine she dreamed of being a mom. "It's all about balance," she stated. "I have so much happiness in my career and am fortunate to travel the world and see so many amazing things — it will also be nice to be anchored to something grounded and in the same place. Raising a family will be a wonderful part of that."
When we think about all of the times Harry was out-of-control cute with kids and Meghan's humanitarian work with young girls, we can't help but believe these two, who already looked like doting parents while visiting a community center for children recently, will make wonderful, loving parents whenever "the near future" arrives.