Who is Chadwick Boseman?
Everything You Need to Know About Your Superhero Bae, Chadwick Boseman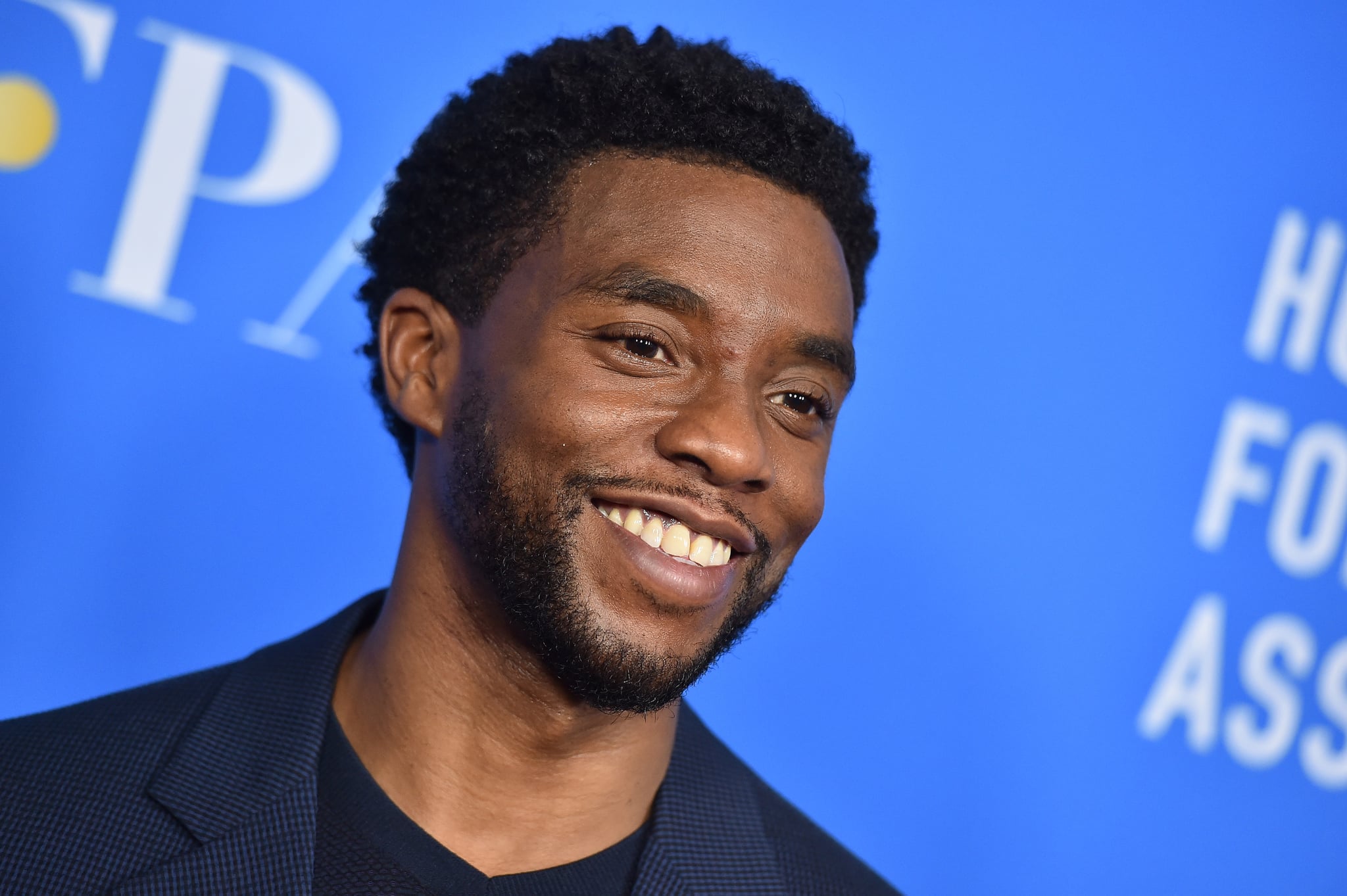 If you don't already know Chadwick Boseman's name (where have you been?), the actor is making a huge impression on Hollywood. Although Chadwick's upcoming role as the lead in Black Panther is getting him massive attention, the 41-year-old actor has been around Hollywood for a while now. In fact, he is a man of many talents, and acting is just his latest and greatest. The actor has been in a lot of big films throughout his career, some of which you probably know, and yet he still manages to fly under the radar . . . sort of.
To get to know your soon-to-be-favorite superhero, keep reading — and prepare to be impressed.
He is very well educated. Chadwick is a Southern gentleman with a lot of schooling to back up his smarts. He was born in Anderson, SC, and graduated from Howard University in Washington DC. He then studied at Oxford University to strengthen his knowledge of acting and all that comes with it.
Acting wasn't his first passion. The South Carolina native might be known for his acting career, but when he first graduated from college, he wanted to be a writer and director, with the possibility of acting on the side. "I remember my first agent telling me — because they found me as an actor, but I was probably more interested in writing and maybe directing — they were like, 'Well, you can't do both things.' And I was like, 'I'm gonna show you,'" he told GQ about his career trajectory.
He has portrayed icons. Chadwick's big breakout role was as the one and only Jackie Robinson in 42 back in 2013. He then played James Brown in Get On Up in 2014, and in 2017 he took on the famous attorney Thurgood Marshall in Marshall. To say he has a way of bringing icons to life is an understatement.
TV was where it all began for Chadwick. Despite the fact that he's made a name for himself with his film roles, the 41-year-old actor had his first-ever acting gig on the TV series All My Children in 2003 (on one episode). He was then seen on an episode of Third Watch and Law & Order before playing Nathaniel Ray on Lincoln Heights from 2008 to 2009 and Graham McNair on Persons Unknown in 2010.
Basketball is his game. Even though he has portrayed a major baseball player, Chadwick himself was always a basketball player. Growing up, he was on Anderson's 16-and-under AAU basketball team.
He'll stay in the spotlight for years to come. Chadwick is now part of Marvel's superhero lineup with the upcoming Black Panther film (which hits theaters on Feb. 16). By playing T'Challa, aka the Black Panther, he is the first African-American actor to have a standalone superhero film from the company. To make it an even bigger deal, Chadwick has been signed to a five-movie Marvel deal (one of which he's already been in — Captain America: Civil War), so there is a lot more Black Panther coming your way.