Why Do Harry and Meghan Show PDA and William and Kate Don't?
This Probably Explains Why Harry and Meghan Always Show PDA and William and Kate Rarely Do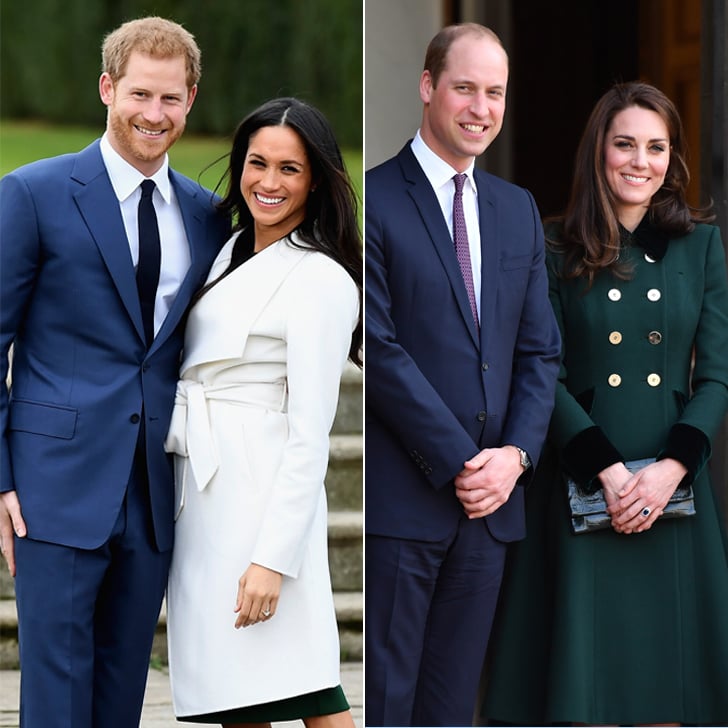 By now, it's become pretty clear that Prince Harry and Meghan Markle aren't afraid to show PDA. Whether they're at a royal event or meeting with crowds, Harry and Meghan almost never seem to shy away from making their love for each other loud and clear. "They are not afraid to hold hands. They don't mind showing their emotions," royal photographer Mark Stewart recently told People. "Meghan is used to being touchy-feely, and Harry is the same," former palace spokesman Dickie Arbiter added. "Harry has always been tactile."
Even though Harry and Meghan show PDA almost every time they step out together, the same can't be said about Prince William and Kate Middleton, and there's a good reason for that. While it certainly isn't against royal protocol for couples to show affection, it's likely that William and Kate — who are "working representatives of the British Monarchy" — usually steer clear of it because they prefer to keep things professional during their royal engagements. Given that William is second in line to the throne and Harry is sixth, William probably feels more pressure to keep things professional; however, that doesn't mean he and Kate aren't affectionate behind palace doors.