Amy Schumer Clarifies Kirsten Dunst Oscars Joke
Amy Schumer Clarifies Kirsten Dunst Oscars Joke Amid Backlash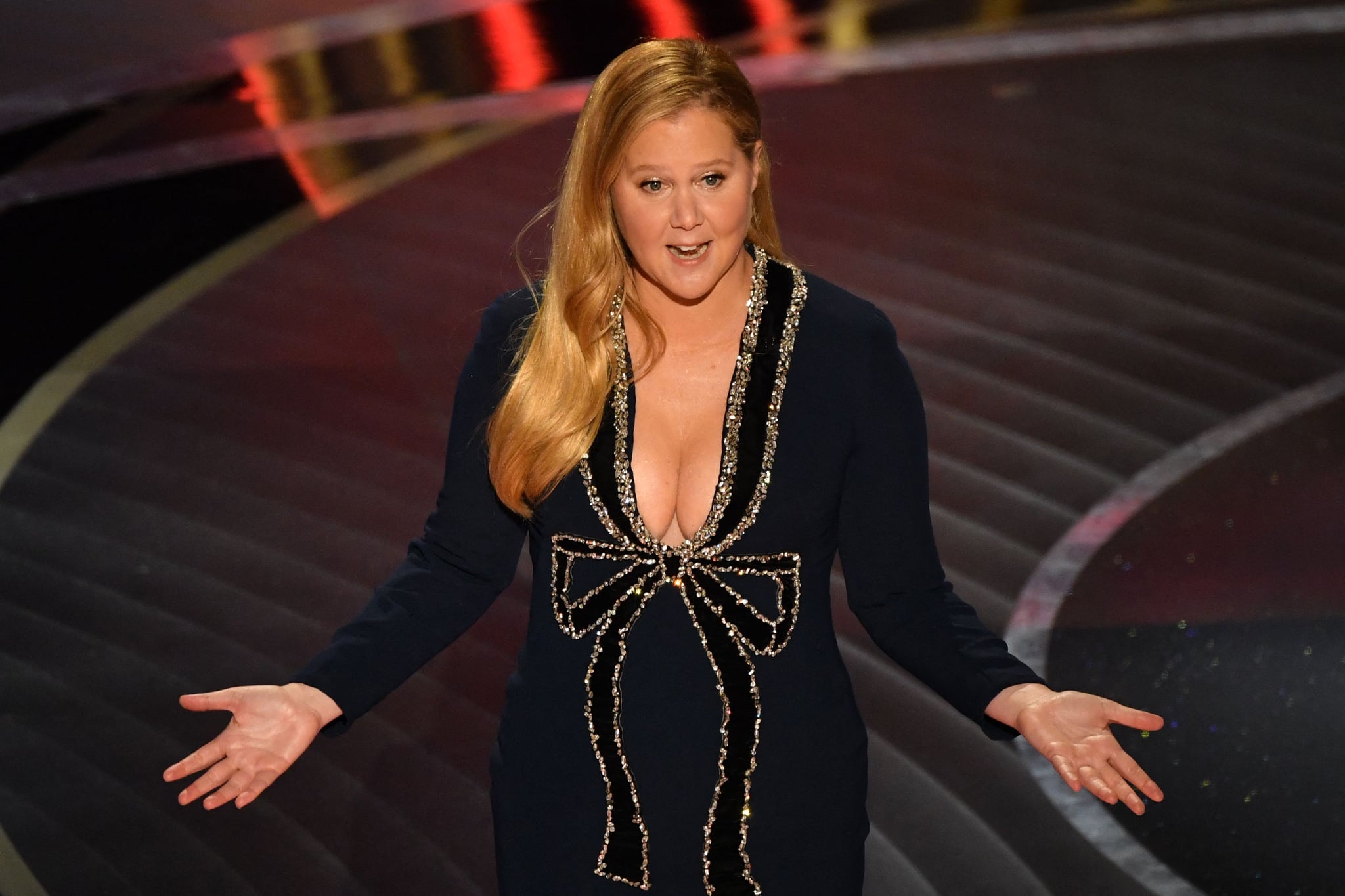 Image Source: Getty / ROBYN BECK
Oscars cohost Amy Schumer is facing backlash from viewers following her seat-filler joke aimed at Kirsten Dunst. During one of her bits at Sunday's ceremony, the comedian explained the role of seat fillers — people assigned to fill seats for celebrities during award shows — to the audience before she jokingly used Dunst as an example.
"Here's a seat filler. Can we get you up, honey?" Schumer asked Dunst as she walked over to her and husband Jesse Plemons's table. She motioned for the actor to get out of her seat and asked, "Honey, do you want to go to the bathroom?" before taking over her seat. Plemons, who looked visibly confused, then asked Schumer, "Did you know that was my wife?" Schumer responded, "You're married to that seat filler?"
Viewers voiced their disdain for the joke online immediately after, prompting Schumer to issue a statement the day after the Oscars clarifying what really happened. "Hey I appreciate the love for Kirsten Dunst. I love her too! That was a choreographed bit she was in on," she wrote in an Instagram Story. "Wouldn't disrespect that queen like that."
Schumer wasn't the only cohost who told some risqué jokes during the Oscars. Regina Hall also delivered a bit about some of the attending actors — including Josh Brolin and Jason Momoa — who had supposedly failed COVID tests. As part of her thorough testing, Hall requested to pat the men down, which Momoa thanked her for.