Why Ana de Armas Left Los Angeles After Ben Affleck Split
Ana de Armas Says "Horrible" Media Attention on Ben Affleck Romance Made Her Leave LA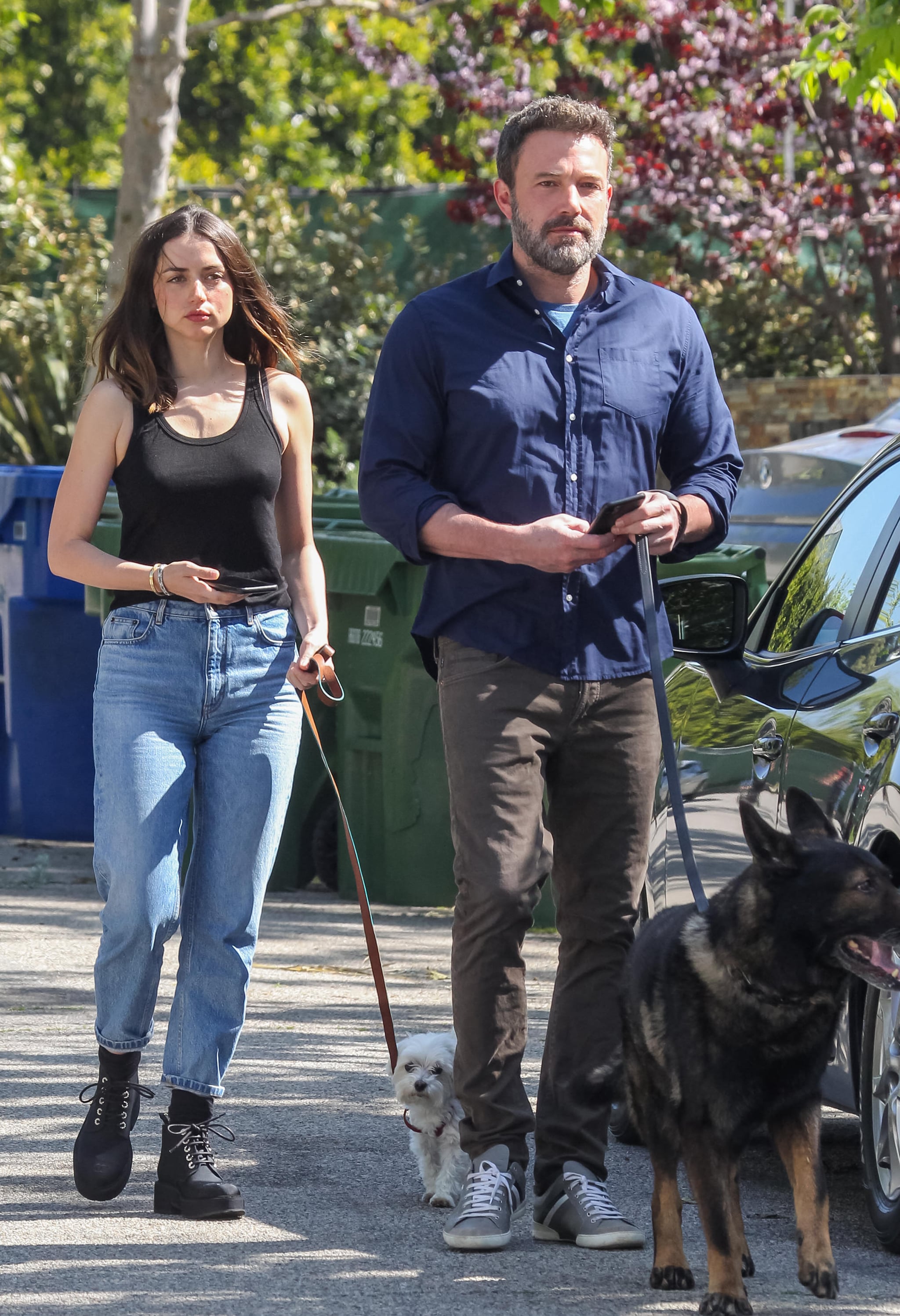 Ana de Armas is ready to discuss her former relationship with Ben Affleck. During an interview for Elle's August issue, the "Knives Out" star reflected on the major downside of dating Affleck: the incessant media attention. After meeting on the set of Hulu's "Deep Water," the costars dated for nearly one year, starting in the spring of 2020. It seemed each day brought new paparazzi pictures of the pair running errands, walking their dogs, or grocery shopping — often with Dunkin' iced coffee in hand — all around Los Angeles.
"There's no escape. There's no way out."
De Armas described the nonstop attention as "horrible," adding, "That's one of the reasons why I left LA." After spending seven years witnessing other stars get followed by the paparazzi and smattered across tabloids, she'd had enough. "Going through it [myself] confirmed my thoughts about, 'This is not the place for me to be,'" she said of LA. "It became a little bit too much. There's no escape. There's no way out. It's always the feeling of something that you don't have, something missing. It's a city that keeps you anxious."
Shortly after moving in with Affleck during the pandemic, de Armas broke things off and moved to New York City. Affleck remained in LA, where the three children from his previous marriage to Jennifer Garner — 16-year-old Violet, 13-year-old Seraphina, and 10-year-old Samuel — reside.
Since going their separate ways in early 2021, both Affleck and de Armas have moved on with different partners. Affleck famously reconciled with former fiancée Jennifer Lopez, to whom he's now engaged for the second time, while de Armas is dating and lives with Tinder executive Paul Boukadakis in New York. De Armas is set to play agent Dani Miranda alongside Chris Evans, Ryan Gosling, and Regé-Jean Page in "The Gray Man," which hits theaters on July 15 and Netflix on July 22. And later this year, she'll portray Marilyn Monroe in Netflix's "Blonde," out Sept. 23.