Aunjanue Ellis Opens Up About Being Bisexual
Aunjanue Ellis on Her Sexuality: "I'm Very Clear About Being Bisexual"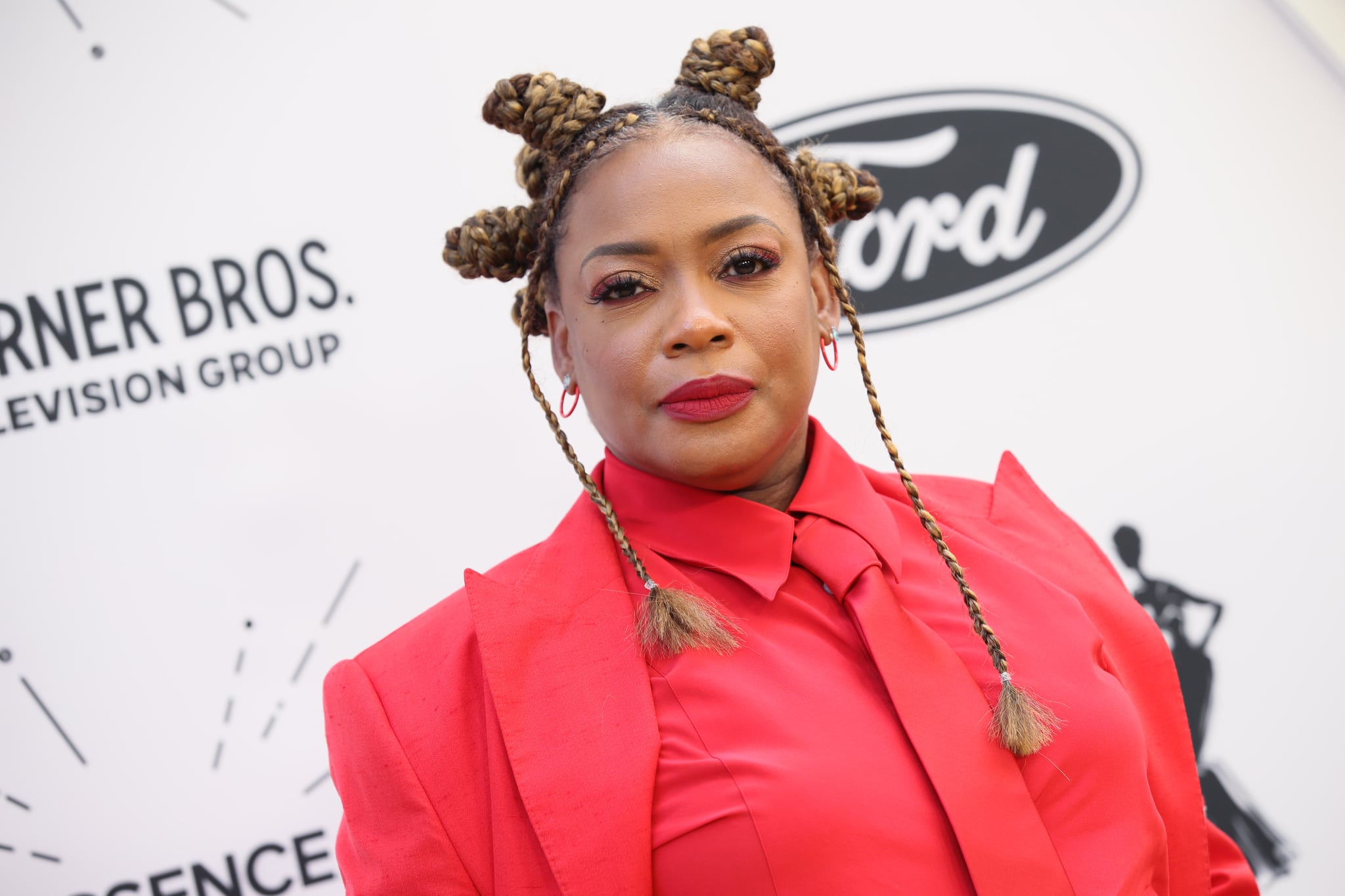 Aunjanue Ellis has never kept her sexuality a secret, but only now has the 53-year-old actor been given the opportunity to speak on it publicly. In a June interview with Variety, the "King Richard" star opened up about being bisexual and how she's been giving subtle nods to the public about it.
"How do you work that into the conversation, in the middle of me talking about this movie?"
At the Essence Black Women in Hollywood Awards in March, Ellis wore the word "queer" emblazoned on her red Dolce & Gabbana suit jacket. But she noted that the media present at the event didn't ask her about it. "I was thinking, 'Why didn't more people pay attention to that?' And I was like, they probably thought it said 'Queen,'" she joked to Variety. "It wasn't that I was expecting any sort of major reaction or anything like that. One of my family members noticed, but nobody else did."
Amid a sweeping award season for her Oscar-winning film, Ellis revealed that the topic never came up in talks with press, either, mainly because she said it never seemed like an appropriate time to reveal it. "How do you work that into the conversation, in the middle of me talking about this movie?" she explained of doing press for "King Richard." "I'm not that chick. My job was to talk about 'King Richard,' the Williams family, these wonderful young women I worked with, Will Smith's incredible work in that movie. I wasn't going to be like, 'And by the way, in case you ain't heard yet . . . ' Because that's artificial."
Ellis shared that she's been navigating her queerness since she was 8 years old. Although she's been open about it with friends, family, and people she's worked with for decades, some have expressed "hurt" over her decision to now share it with the world. "I am a work in progress, and my family and my community are works in progress," Ellis told the outlet. " . . . The way that I live my life, around the people that I live my life around, I am public about it. I'm very clear about being bisexual. I have a sweatshirt that says 'Girl Bi' that I wear everywhere."
Over the years, the seasoned Hollywood vet has run into her fair share of people who have expressed homophobic views when her sexuality came up, but she was always clear about where she stood on the topic. "I was like, 'Look, I love y'all. I appreciate my relationships and friendships, working and otherwise with all of you, but you need to know that I am bisexual,'" Ellis recalled of a group text she once sent. "'So when you say things, when you have felt your most intimate with me, that are queer-phobic, you are talking about me. And it hurts.'"
Today, Ellis is focused on bolstering more queer representation in the acting world so people don't have to endure the same things she's experienced. She's currently developing a new project about voting- and women's-rights activist Fannie Lou Hamer, which will highlight the queer folks who were involved in her activist efforts. "There aren't a lot of novels about Black queer women," Ellis noted. "There are characters, but the full experience of a Black woman being gay or bisexual, it doesn't exist, so we've got to write it into existence."