Billy Porter Shares How Childhood Struggles Fueled His Art
Billy Porter Opened Up About His Childhood Struggles: "The Impossible Is Possible"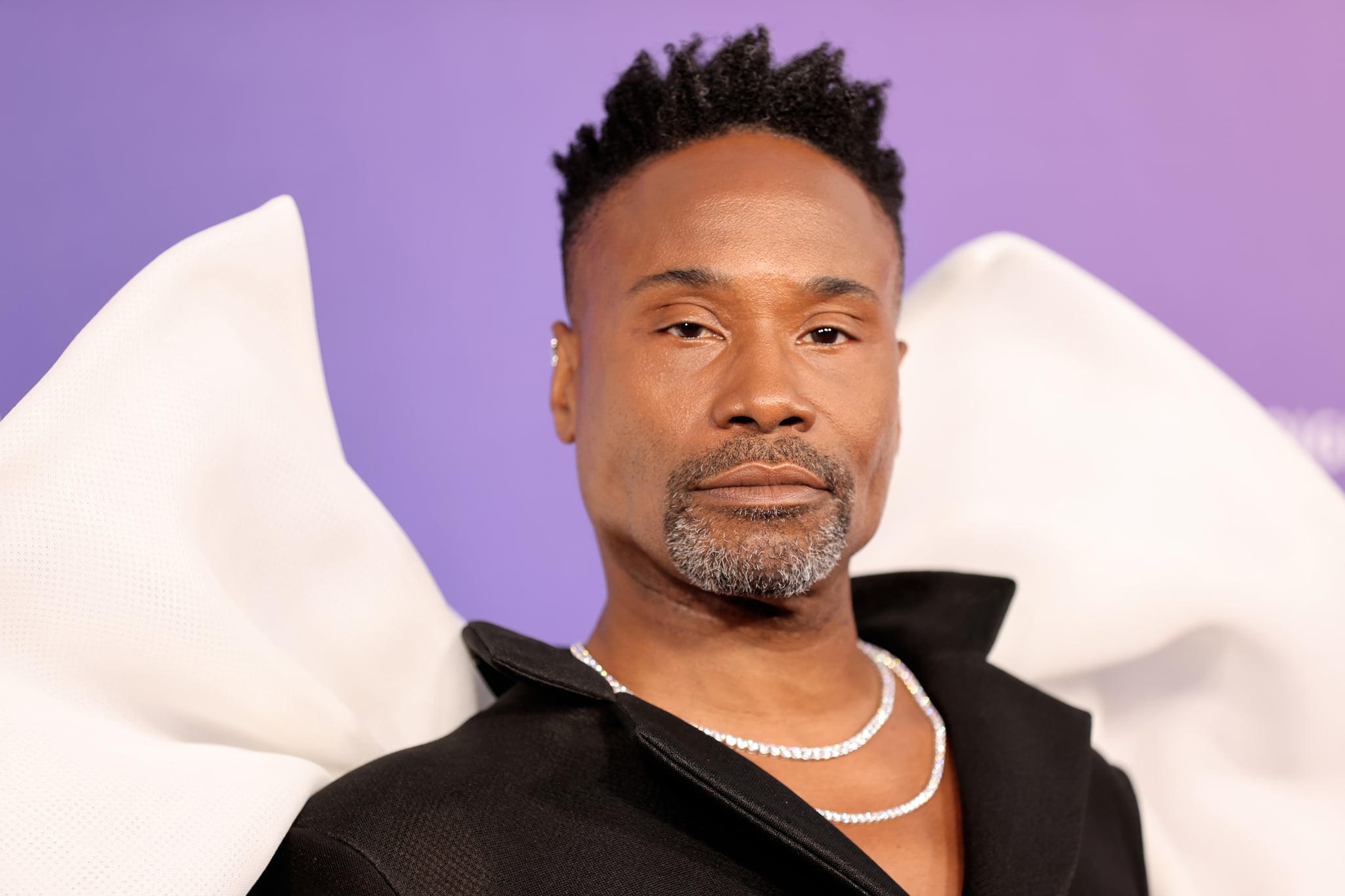 Image Source: Getty / Laurence Griffiths
Billy Porter wears many hats: Tony-, Emmy-, and Grammy-winning actor, singer, and fashion icon, but above all else, he is indestructible. Ahead of his new memoir, Unprotected, which comes out later this month, Billy is opening up about how a trauma-filled childhood helped to fuel his art and purpose. In an interview with CBS Sunday Morning, Billy shared that he never imagined his life unfolding the way that it has, especially as a kid who was repeatedly bullied and beaten by classmates. "I was born queer. I was born gay, and I was effeminate. And it was always the torment, like, having to go to school every day; 'So what's gonna happen today?' Until fifth grade talent show," Billy said to CBS News correspondent Seth Doane. "And then all of a sudden it was like, 'Oh, well, you know, leave him alone — he can sing!' That was my cue. I was like, 'Oh shoot, well, let me sing! Let me keep singing so I can stop getting beat.'"
While Billy found a safe haven on the stage, home was a different story. The Broadway veteran says he endured sexual abuse at the hands of his stepfather from age 7 to 12. "I didn't realize it was abuse until I was in my late 20s," he said. These days, Billy is living his best life, finding healing, strength, and freedom in authenticity. Earlier this year, Billy revealed his HIV diagnosis in an interview with The Hollywood Reporter after keeping it a secret for 14 years.
For three seasons, Billy stole the show as HIV-positive emcee Pray Tell in Pose, a celebration of New York City's trans and queer nightlife in the 1980s, which he says helped him make peace with his own HIV experience. "What this moment has taught me is to dream the impossible, because the impossible is possible," he said. "This is possible. If you told me in 1982 that my Black church sissy ass would be famous for being a sissy, I would have laughed in your face! You know what I mean?" Watch Billy's full interview with CBS Sunday morning below.