12 Celebrity Proposal Stories That Are Almost Too Over-the-Top to Be True
Thanks to flash mobs, elaborate videos, and hiding diamond rings inside of fortune cookies, simple marriage proposals have basically become a thing of the past. No one knows this better than celebrities, who have millions of dollars at their disposal to make sure they pop the question in the perfect way. From a private jet to the inside of an igloo, keep reading to see all of the over-the-top places and ways some of your favorite stars have proposed.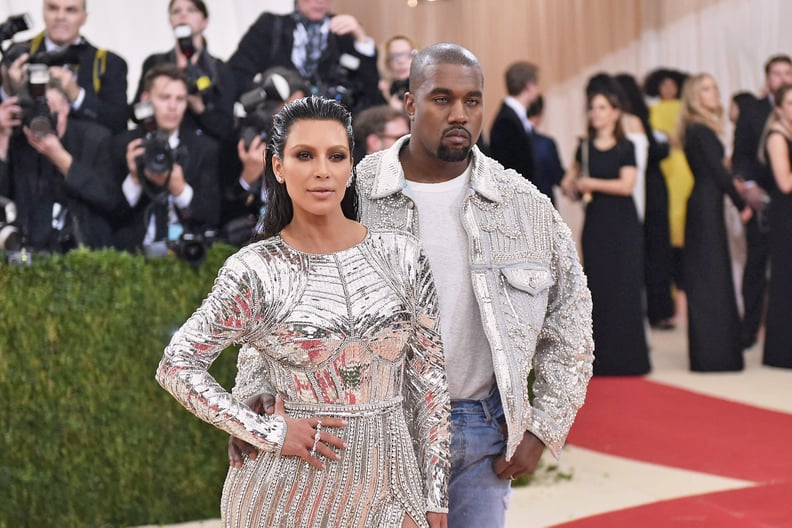 Kim Kardashian and Kanye West
Nearly every aspect of Kim and Kanye's courtship was over the top, so it should come as no surprise that the "Famous" rapper went all-out to propose to his future wife. About a year before they tied the knot in a castle in Florence, Italy, Kanye rented out San Francisco's AT&T Park to propose to Kim with a ring coincidentally the size of a baseball stadium (a 15-carat diamond ring from jeweler Lorraine Schwartz).
The big surprise was done under the guise of a 33rd birthday celebration for Kim, so Kanye invited 100 of their closest friends and family to attend. Once she heard the 90-piece orchestra playing Lana Del Rey's "Young and Beautiful," noticed the pyrotechnics, and saw the words "PLEEEASE MARRY MEEE!!!!" on the Jumbotron, it didn't take long for Kim to realize what was up.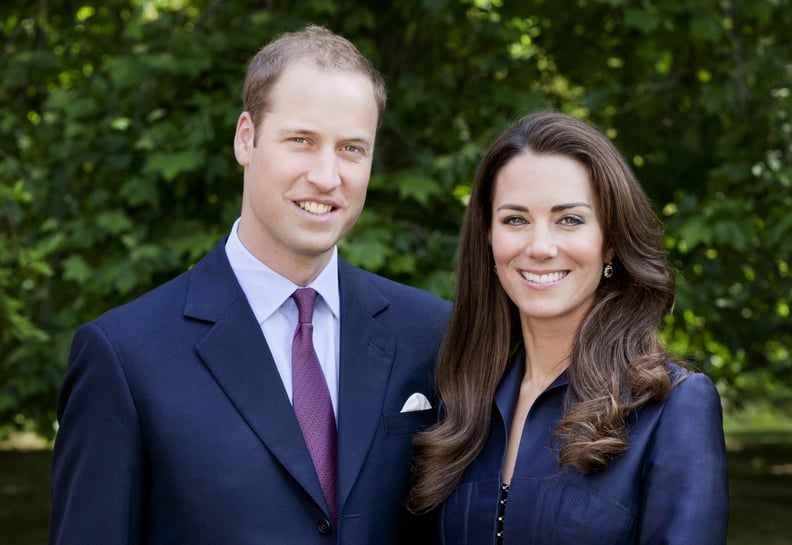 Prince William and Kate Middleton
The Duke and Duchess of Cambridge got engaged in October 2010 during a 10-day safari excursion to the Lewa Wildlife Conservancy in Kenya. Although Prince William later admitted he winged the whole thing, he asked Kate to marry him in a secluded log cabin with the 12-carat oval blue Ceylon sapphire ring that belonged to his late mother, Diana, Princess of Wales.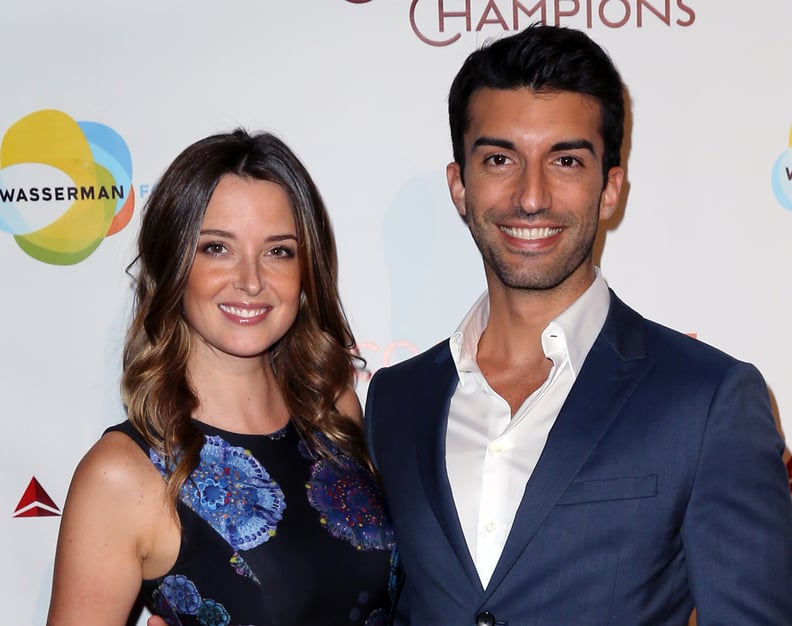 Justin and Emily Baldoni
Before Justin Baldoni gained fame for heating up Jane the Virgin, he went viral for his epic, tear-jerking proposal to his then-fiancée, Swedish actress Emily Foxler. Justin asked the big question at Blu Jam Café in Sherman Oaks, CA, (where he and Emily had their first date) by playing her a 27-minute short film. The video includes everything from car chases and boy bands to a touching moment where he visits Emily's father's grave to ask for permission to marry her. If that isn't enough to make you cry happy tears, their pregnancy announcement is just as emotional.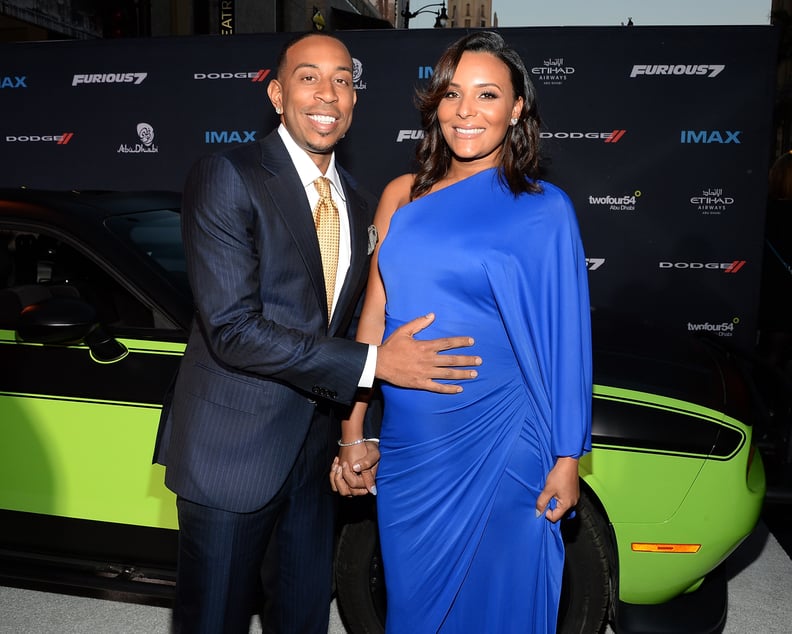 Ludacris and Eudoxie Agnan
Ludacris's proposal to his now-wife Eudoxie Agnan was elaborate on a whole other level — literally. The rapper got down on one knee while they were mid-air on his private jet in December 2014, while the words "Eudoxie will you marry me?" were projected on the terrain below them. She said yes, and they got hitched just a few days later (yes, DAYS).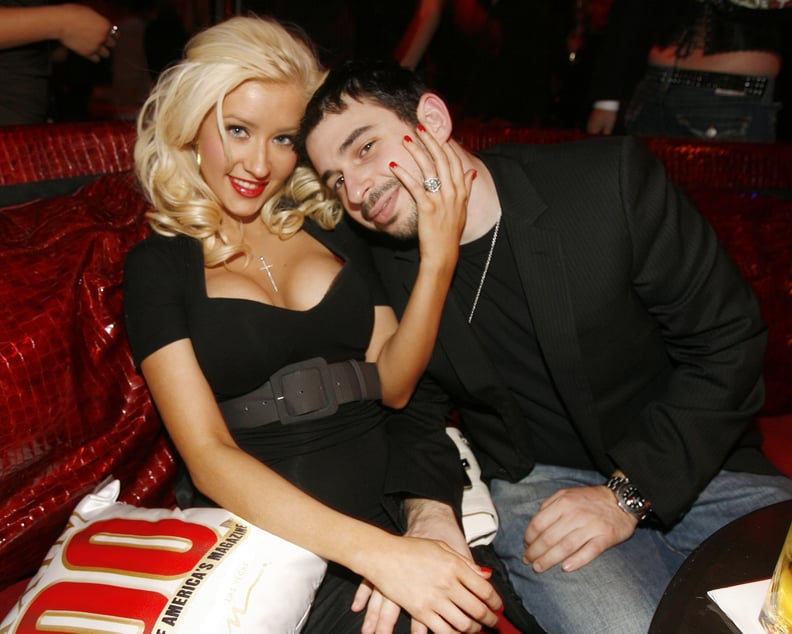 Christina Aguilera and Jordan Bratman
Music executive Jordan Bratman whisked Christina Aguilera away on a sweet Valentine's Day vacation to the romantic seaside town of Carmel-by-the-Sea, CA, to ask her to marry him. Once they got to their hotel, Christina walked into their room to find it filled with rose petals and gift boxes, all of which contained a poem written by Jordan inside, to send her on a scavenger hunt of sorts. The last box, of course, held the best present of all: a 5-carat diamond ring designed by jeweler Stephen Webster. Sadly they split in 2010 after five years of marriage.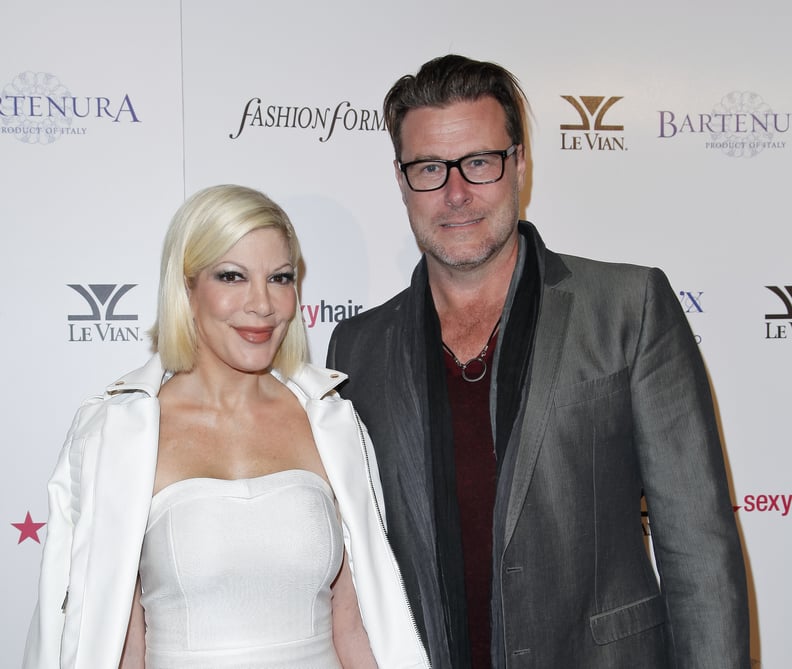 Tori Spelling and Dean McDermott
Dean McDermott asked Tori Spelling to marry him in a way that sounds straight out of a fairy tale. After dating for only three months, the actor brought the Beverly Hills, 90210 actress on a Christmas Eve horse-drawn carriage ride through a Christmas Tree Farm outside of Toronto, which he had lit up with tons of lights in December 2005. At the end of the path, Dean set up a table in the middle of some Christmas trees where a diamond and sapphire ring was waiting. Dean apparently can't get enough of big proposals, since he's done it two more times since then.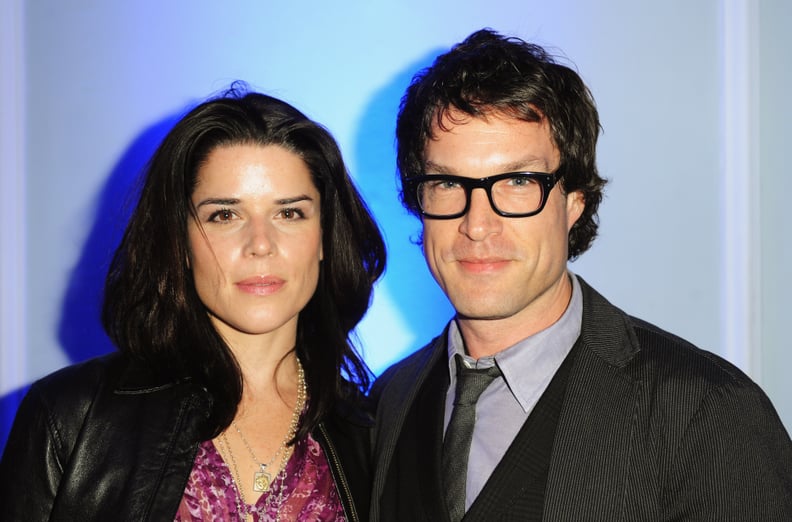 Neve Campbell and John Light
If your significant other can't recite a long Shakespearean sonnet while they're proposing, what's the point? At least, that's what Neve Campbell's second husband, John Light, seemed to think. The British actor got down on bended knee in February 2006 and recited Shakespeare for the Scream actress. Apparently she was more of a Christopher Marlowe fan, because despite the über-romantic proposal, she ended up filing for divorce in 2011.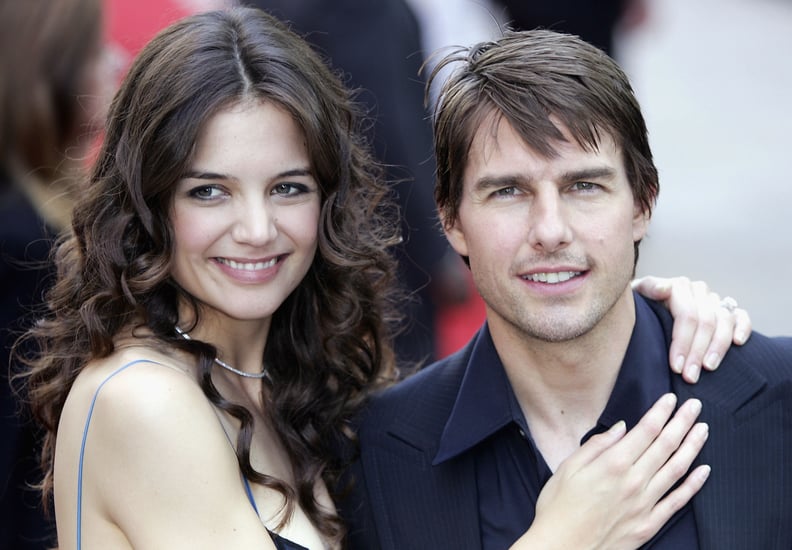 Katie Holmes and Tom Cruise
Katie Holmes and Tom Cruise had a whirlwind love affair, to say the least. After only two months, the Mission: Impossible actor asked Katie to marry him during a private candlelit dinner at the Le Jules Verne restaurant near the top of the Eiffel Tower on June 17, 2005. Sadly their happiness didn't last, and they got divorced in 2012.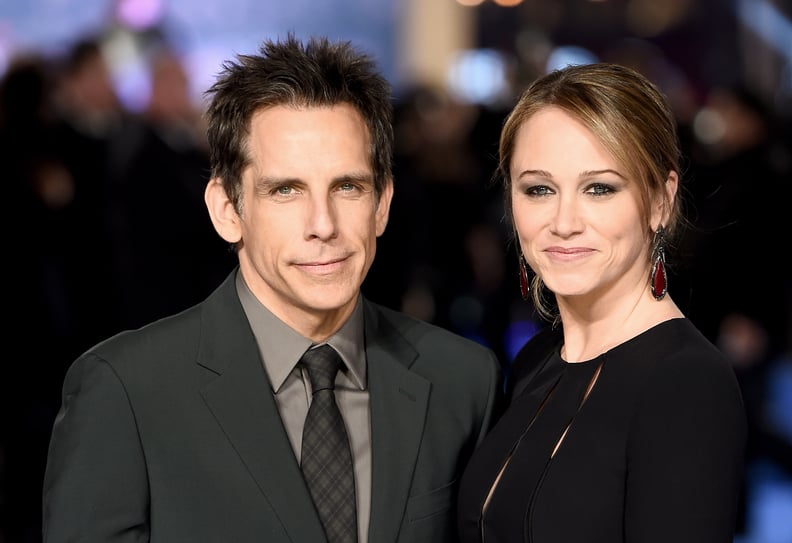 Ben Stiller and Christine Taylor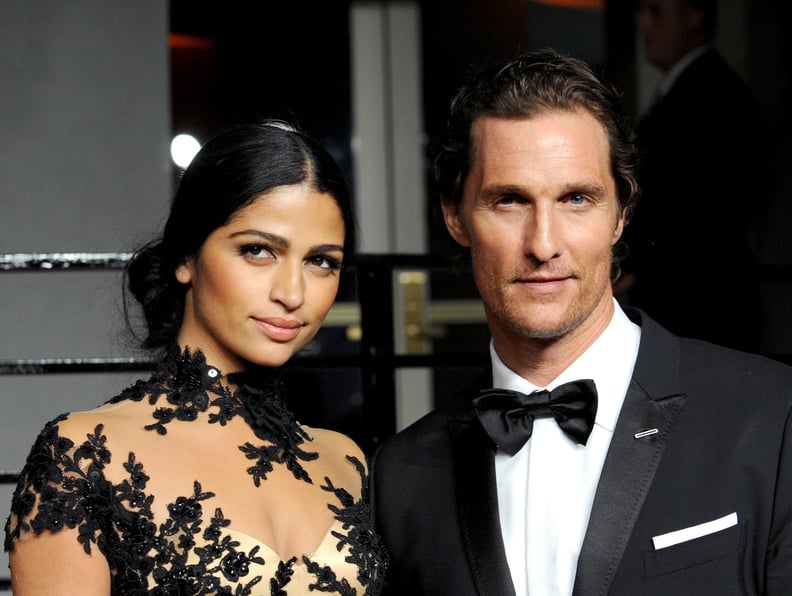 Camila Alves and Matthew McConaughey
After falling in love during a margarita-fueled night at a club, Matthew McConaughey knew he wanted to marry Camila Alves. When he finally asked, though, he kept her in suspense. The Gold actor proposed on Christmas morning by hiding a rose-cut Cathy Waterman engagement ring at the bottom of a series of multiple boxes. When she finally got to the smallest box, it must've been a pretty lovely surprise.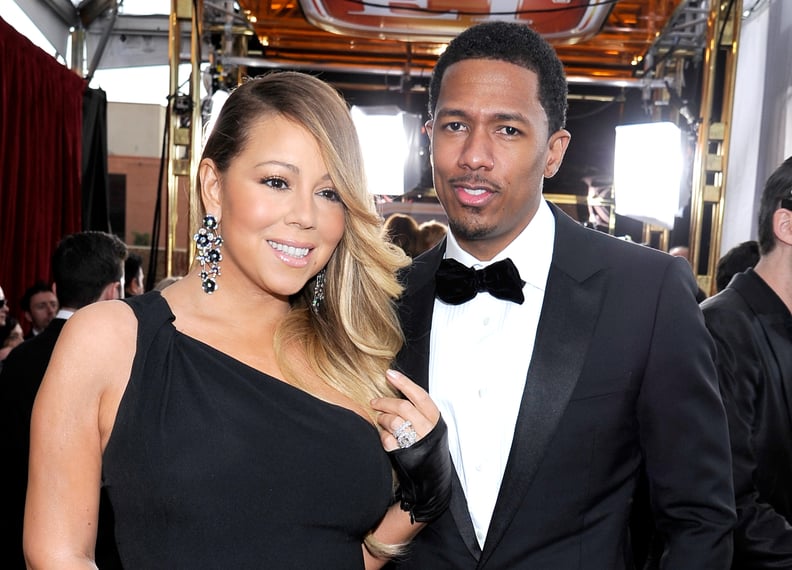 Mariah Carey and Nick Cannon
Nick Cannon loved Mariah Carey so much he proposed not once, but twice. While hanging out on the rooftop of Mariah's NYC apartment one night, Nick popped the question with a 17-carat diamond hidden inside a candy ring pop. A few days later, Nick surprised her yet again by proposing a second time in the middle of a helicopter ride over Manhattan. Though they've since split, the proud parents remain great friends.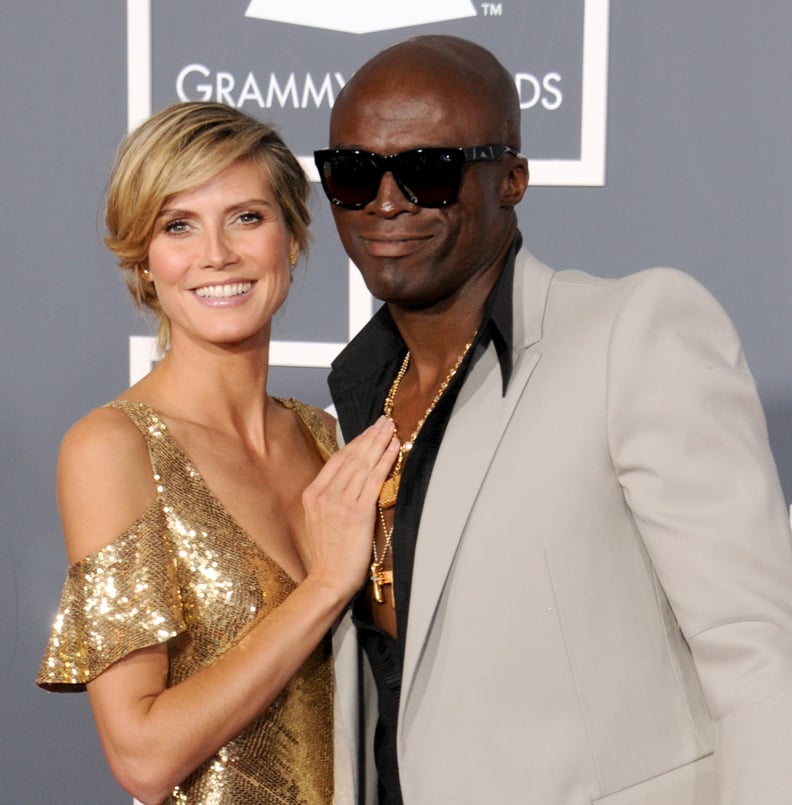 Heidi Klum and Seal
Heidi Klum filed for divorce from Seal after seven years of marriage, but the way he proposed to her will forever be one for the record books. The "Kissed by a Rose" singer helicoptered Heidi 14,000 feet up to Whistler, B.C., during a vacation to the Canadian Rockies in December 2004, where he'd built a custom igloo on top of a glacier. "They'd brought up everything: a bed with sheets inside the igloo, rose petals everywhere, candles. Very, very romantic!" the model told Marie Claire. "There was food and champagne, and then the helicopter left. It was a little scary, too, because you're so cut off from the world. No trees, nothing — it was hardcore. But I was ecstatic."