Celebrities Are Calling Out DaBaby For His Homophobic Comments, and Rightly So
Celebrities are condemning DaBaby following his homophobic rant at the Rolling Loud Festival on July 25. During the music event, the 29-year-old rapper encouraged fans to put their cell phone flashlights in the air if they "didn't show up today with HIV/AIDS or any of them deadly sexually transmitted diseases that will make you die in two to three weeks," among several other disgusting remarks about HIV/AIDS and the LGBTQ+ community.
DaBaby later issued a series of statements on Twitter, backpedaling on his comments and trying to turn the situation into a race issue. "Anybody who done ever been effected by AIDS/HIV y'all got the right to be upset, what I said was insensitive even though I have no intentions on offending anybody. So my apologies," he tweeted. In another tweet, he wrote, "& for any brands, networks, or artists that like to profit off of Black rappers influence on the culture, without understanding it or having the patience to deal with what comes with the position we play in our culture. Keep yo money next time."
On July 28, he released the video for "Giving What It's Supposed to Give," which references his onstage remarks and features him holding a sign that says "AIDS." Near the end of the video, the phrase "Don't fight hate with hate" appears, followed by "My apologies for being me the same way you want the freedom to be you" and "God is great." That same day, Questlove called him out in a post on Instagram, and the following day, DaBaby shared the Roots cofounder's post to an Instagram Story, along with a rant about not knowing who Questlove was. Twitter immediately criticized DaBaby's response, mentioning his 2019 performance on The Tonight Show, where Questlove is part of the house band.
On Aug. 2, DaBaby issued another apology on Instagram. "Social media moves so fast that people want to demolish you before you even have the opportunity to grow, educate, and learn from your mistakes," he began. "As a man who has had to make his own way from very difficult circumstances, having people I know publicly working against me — knowing that what I needed was education on these topics and guidance — has been challenging. I appreciate the many people who came to me with kindness, who reached out to me privately to offer wisdom, education, and resources. That's what I needed and it was received." He then directly addressed the LGBTQ+ community for the "hurtful and triggering" comments he made at the Rolling Loud Festival. "I apologize for my misinformed comments about HIV/AIDS and I knew education on this is important."
Since DaBaby's homophobic rant, celebrities like Dua Lipa, Laverne Cox, Indya Moore, Elton John, and more have taken to social media to criticize his remarks and condemn the misinformation he's spread about HIV/AIDS. DaBaby has also been dropped by fashion brand Boohooman, the 2021 Lollapalooza lineup, and many other festivals.
Madonna
"A message to DaBaby — if you're going to make hateful remarks to the LGBTQ+ community about HIV/AIDS then know your facts," Madonna wrote on Instagram on July 29 alongside a video of DaBaby's homophobic rant. "After decades of hard won scientific research — there are now life saving medicines available to children born with HIV, to people who contract HIV through blood transfusions, dirty needles or exchange of bodily fluids. These new ARV's can keep a person with AIDS alive for the rest of their lives!!! AID's is not transmitted by standing next to someone in a crowd. I want to put my cellphone lighter up and pray for your ignorance, No one dies of AIDS in 2 or 3 weeks anymore. Thank God."
In her caption, she also touched on the rapper's sexist remarks about women. "And your sexist remarks about Ladies who's p*ssies need to smell like water only encourage more discrimination against women who fight daily against the oppression of living under the constraints of the Male Gaze," she added. "People like you are the reason we are still living in a world divided by fear. All Human beings should be treated with dignity and respect regardless of race, gender, sexual preference or religious beliefs. AMEN."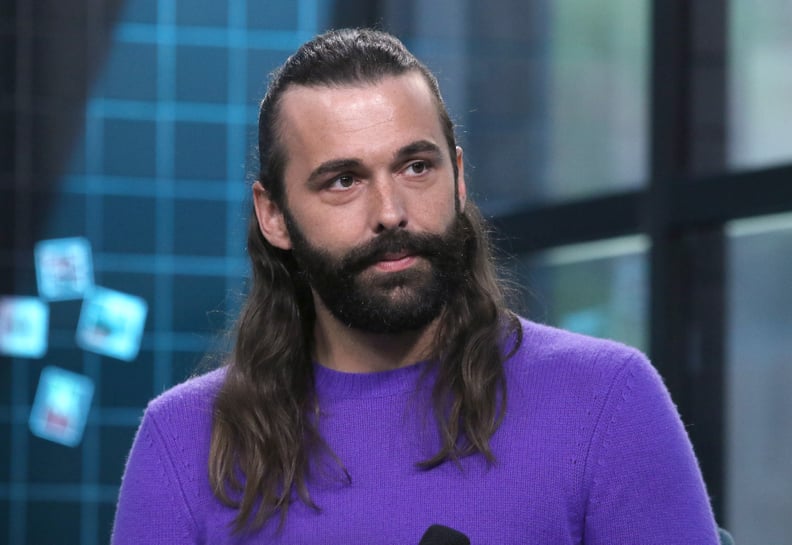 Jonathan Van Ness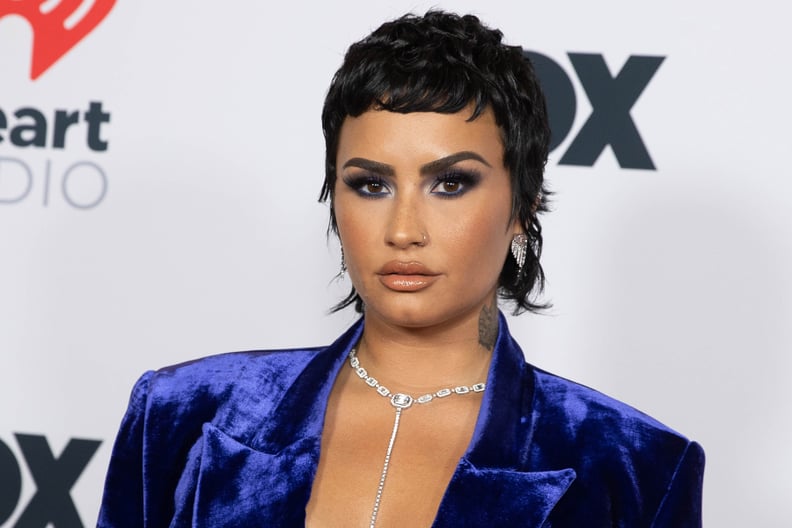 Demi Lovato
Demi showed support for the LGBTQ+ community by reposting a gallery from queer activist and makeup artist Matt Bernstein on their Instagram that included an image that read, "HIV is not a gay disease." "Hot people listen to the original version of levitating," Demi captioned it.