Daniel Kaluuya and Fred Hampton Jr. at Oscars Afterparty
Daniel Kaluuya and Fred Hampton Jr. Shared an Emotional Oscars Moment You Didn't See on TV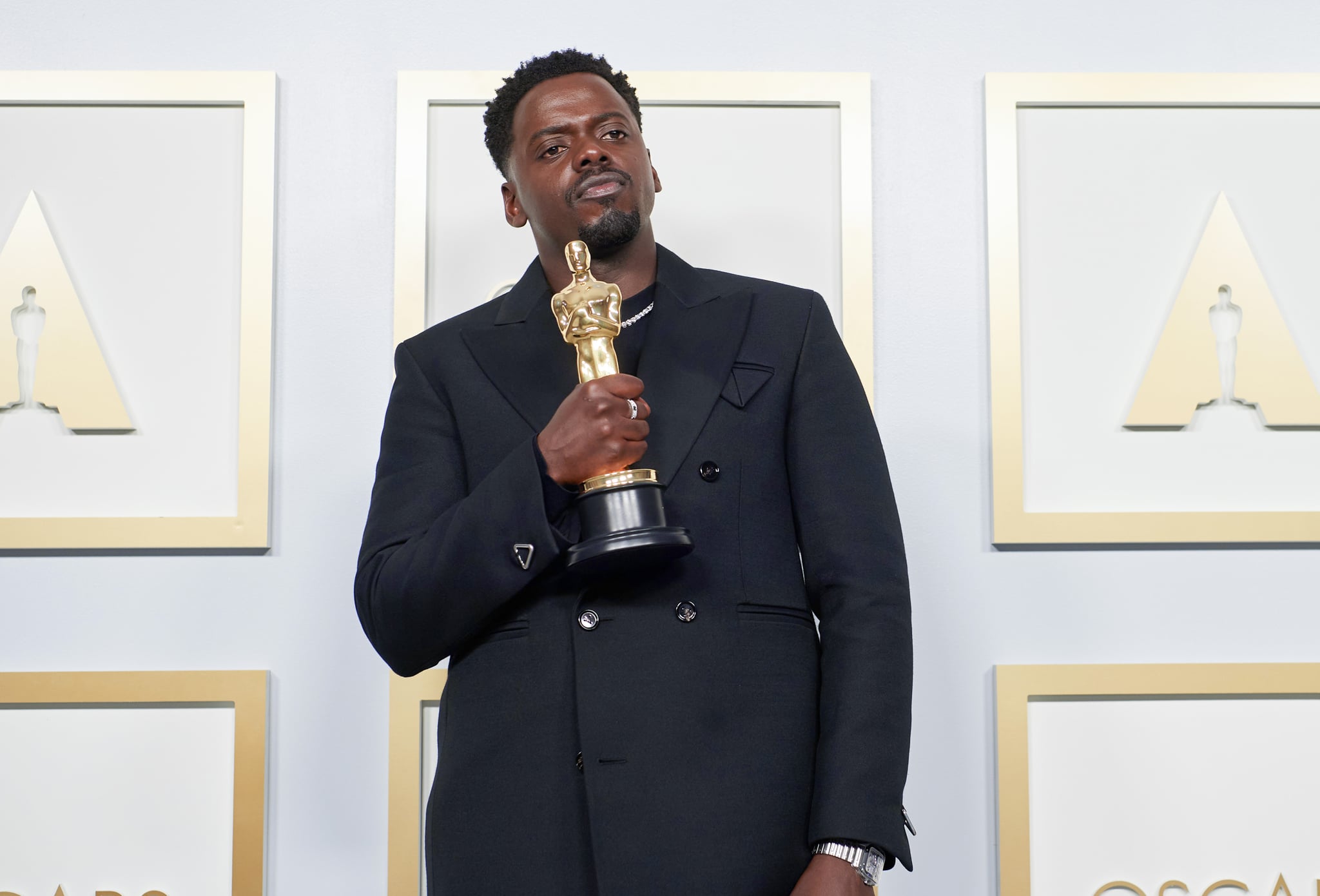 Daniel Kaluuya's momentous Oscars win on Sunday night was meaningful for many people, but perhaps for no one more than Fred Hampton Jr. Daniel took home the best supporting actor award for his portrayal of the activist's father in Judas and the Black Messiah, and after the show, the two were able to reunite and share an emotional moment together.
In a video captured at what appears to be an afterparty, Daniel and Fred shared a tearful embrace following Daniel's win. (Fred Jr. is the Black Panther Party leader's only child.) Fred kept his hand firmly on Daniel's shoulder as the actor wiped his eyes — likely an important evening for both men.
Daniel made sure to honor the late Fred in his acceptance speech earlier in the night, saying, "To Chairman Fred Hampton, what a man. How blessed we are that we lived in a lifetime where he existed." Fred was assassinated by Chicago police at the age of 21 in 1969 while Fred Jr.'s mother, Akua Njeri, was pregnant with him. The 1960s civil rights leader's legacy lives on, thanks to his son and the memorial efforts of people like Daniel.
Chairman Fred Hampton Jr. & Daniel Kaluuya #JudasAndTheBlackMessiah Oscars 2021 pic.twitter.com/ksrEC8a3Iu

— Chairman Fred Hampton Jr (@ChairmanFredJr1) April 26, 2021