RuPaul Interviewed Dolly Parton, and Their Conversation Is Everything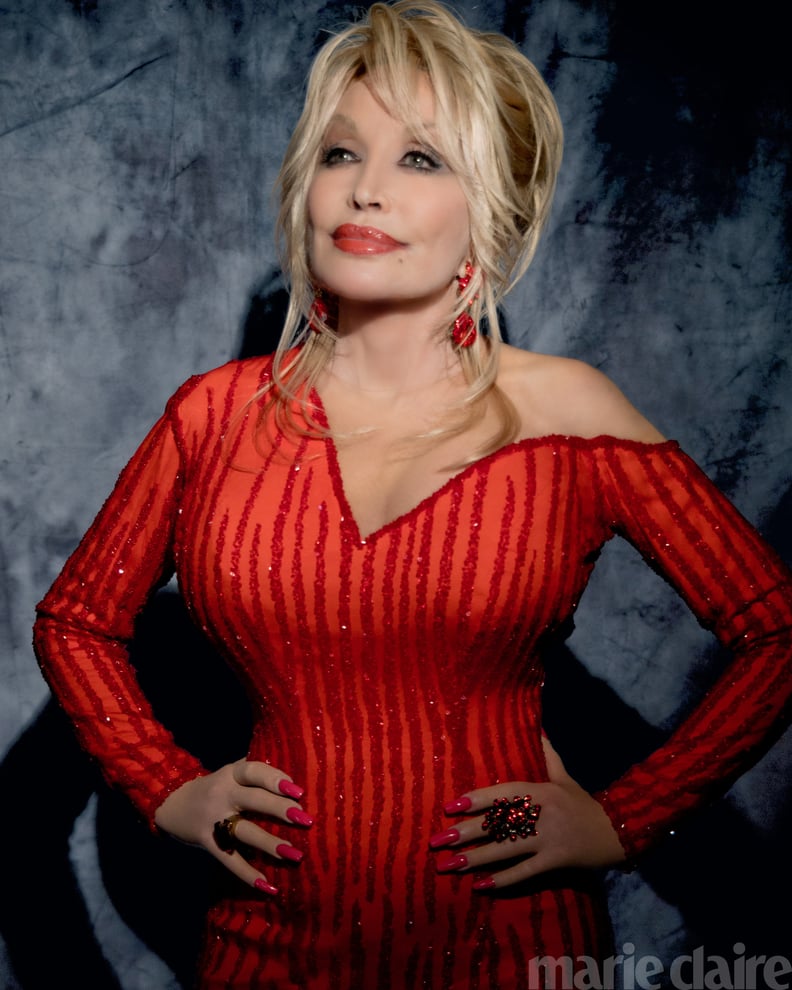 Stacie Huckeba courtesy of Butterfly Records LLC
Stacie Huckeba courtesy of Butterfly Records LLC
When you put Dolly Parton and RuPaul together for an interview, you know it's going to be a good time. For Marie Claire's holiday digital issue, the RuPaul's Drag Race host chatted with the country music queen about everything from her career to her wardrobe, and we can't pick a favorite moment. In addition to talking about all of her many Christmas ventures this year — including her Netflix film, Christmas on the Square, and her Christmas album, A Holly Dolly Christmas — she also shared some fun anecdotes about her life, including how she wears heels everywhere and how her goddaughter Miley Cyrus takes after her. Plus, she revealed who she'd want to play her in a movie about her life, and we're totally behind it! See some of her best quotes from the interview ahead.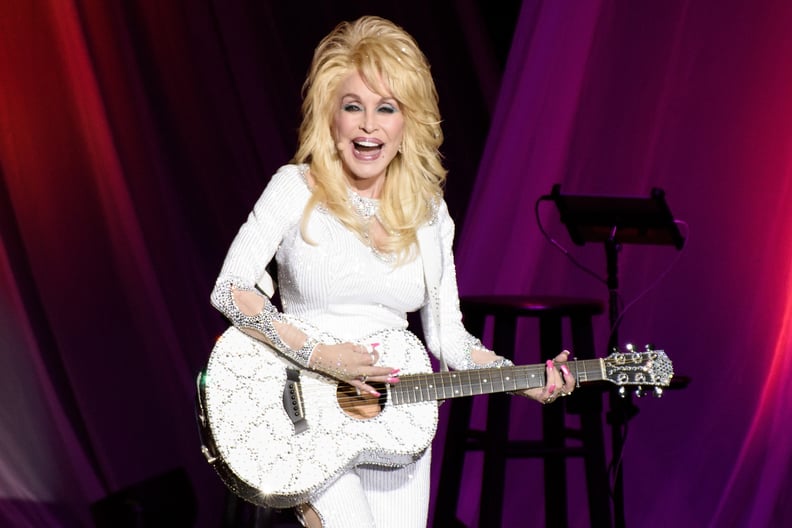 On when she does some of her best work: "I do some of my best spiritual work, some of my best writing, and some of my business work — call-ins and letters that I'm writing or whatever — between 3 a.m. and 7 a.m. I get more work done during that little period of time when the world is calm, energies are down, and I just feel like a farmer. I think God is a farmer. He's getting out and he's throwing down all these little nuggets of corn. Corn mostly, in my place."
On making a movie or musical about her life story: "I'm still working on my life story as a musical, and so I'm not sure if I want to do it as a feature-film musical or if I do want to go ahead and do it on Broadway. But I do think that would make a good series."
On who she would want to play her in a movie or musical: "There's a lot of parts of my life that would make good — just like the little 'Coat of Many Colors' in my early days, and then all the little pockets. And I love Kristin Chenoweth. She's just absolutely fantastic."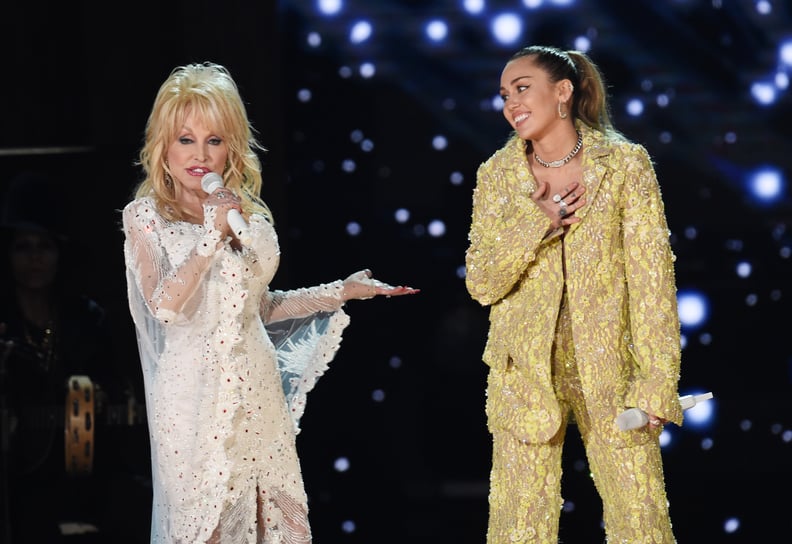 On her talented goddaughter Miley Cyrus: "I've always loved [Miley Cyrus], since she was little, and I knew she was special. She just had a light about her. Her sparkle, and her smile, and her eyes were always full of wonder. So, when she was on that little show, I saw what great timing she had, what a great little comedian she was. But I'd always known her to write her little songs on her little left-handed guitar. I guess Billy Ray is the lefty. And so she just kind of grew up with us."
On how Miley Cyrus takes after her: "One of my favorite sayings that I say about myself, that I made up, is that my desire to do something has always been greater than my fear of it. So I think that Miley often gets out there. She will get out there and get on that tightrope without a net underneath her. But how else are you going to know? She'll take those chances. And I take chances too. We just do it in a different way."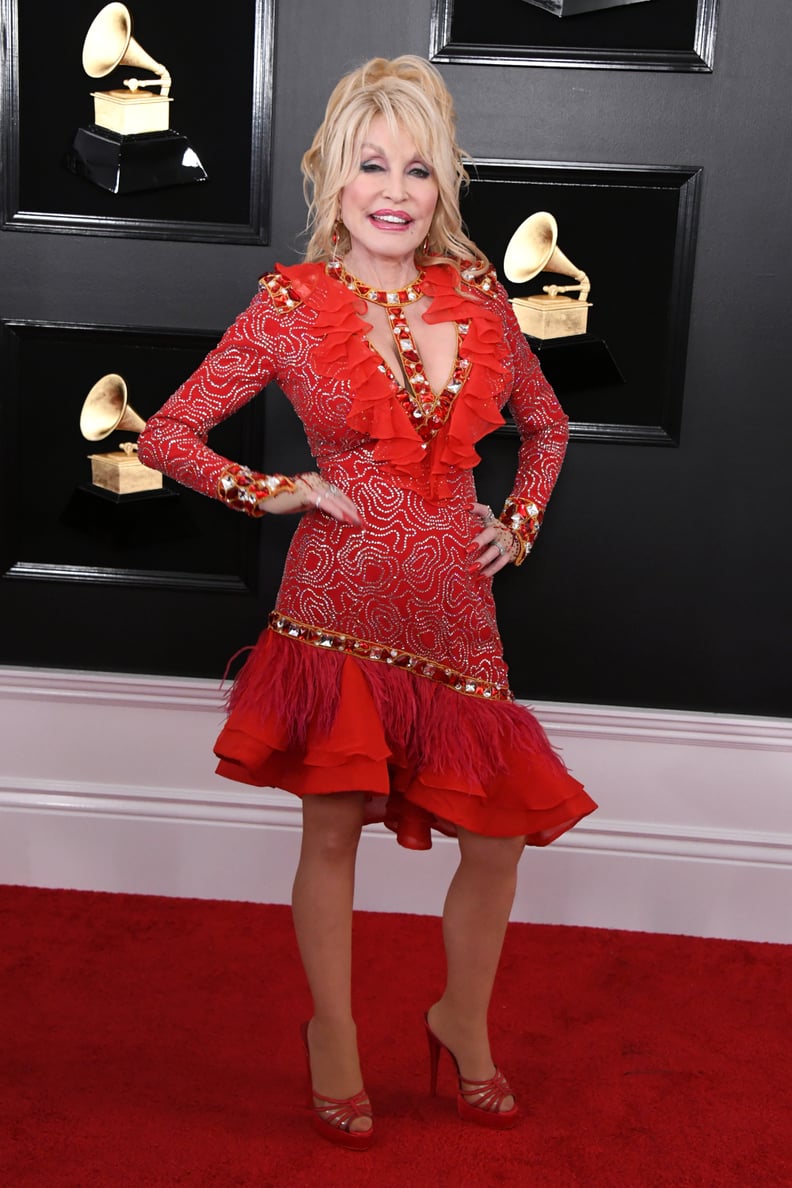 On what she enjoys eating for breakfast: "This morning I made breakfast for my husband and me. I made some sausage patties, and I baked some biscuits, and I made some milk gravy. He likes that once in a while. Now, I can't eat like that all the time, but I enjoy eating it when I do."
On how she's always "street ready": "I have to always stay ready — street ready, I always say. I have to keep my makeup on and keep my hair done. Like, when I'm in L.A. — I've told you about it — if it's going to earthquake, if we get an earthquake, I'm not running out in the street looking like you look now. I have to be ambulance-ready at all times, if I get sick or something. But I actually do wear high heels most of the time."
On the piece of advice she'd give to youth in 2020: "I think the most important thing is to stay true to yourself. Only you know who you are, what you need, and how you feel. Never lose yourself in something or someone. What are you passionate about? What do you love? Who do you want to be? Be and do those things, always and unapologetically."