Drew Barrymore on BFF Cameron Diaz: "If You Are in a Scary Prison, Call Cameron"
Drew Barrymore couldn't look happier or more aglow on the cover of Good Housekeeping's May issue, which hits newsstands April 19. The images show off Drew's signature sunny personality, which she's managed to maintain even in the face of hardships. The accompanying interview took place before news of her divorce broke, and while she only briefly touched on her estranged husband, Will Kopelman, Drew did reveal her plans for raising their daughters, Olive and Frankie, and how they make her who she is. She also opened up about her decades-long friendship with fellow actress Cameron Diaz, her love for Lady Gaga, and her "Pillsbury Doughboy" abs. Keep reading for Drew's funny, insightful comments in Good Housekeeping, and then see more quotes of hers that will make you believe in a brighter tomorrow.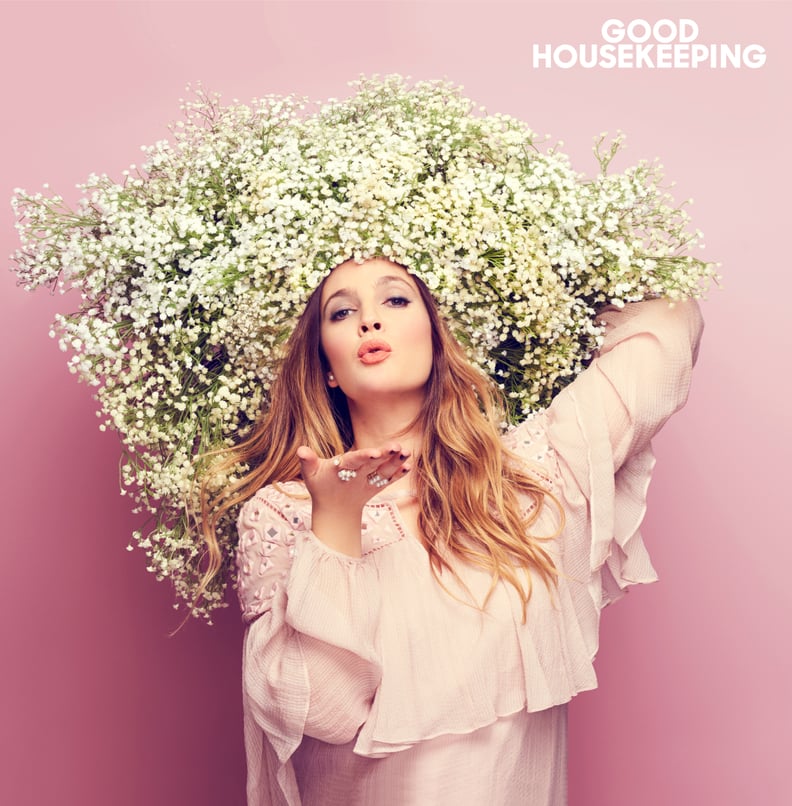 On being a CEO: "I always fantasized about having a desk job, because it seemed like such a consistent life, and nothing about mine was grounded. And being a CEO? I mean, it's pretty gangster. I just really want to be part of a team that makes business and creative decisions. I care so much about messaging, and for me, my message has been completely consistent my whole life. Girls can do anything. Girls should have fun. Life is an all-ages party, and everyone's invited."
On happiness: "Happiness is not this yellow, blithe, floating thing. It's something that takes a tremendous amount of work. There's a warrior aspect to being happy. You've got to fight for it. And only when you've got that kind of earned happiness is it really good."

On her friendship with Cameron Diaz: "If you are in scary prison in the middle of nowhere, call Cameron. She'll get you out. If you're looking for the best dinner-cooking partner and watching-TV-on-the-couch friend, call her. If someone is in a medical situation, call her! She's the most loyal, fierce, fun, cozy friend. We have incredible honesty with each other, and we work hard on our lives and our friendship."

On falling in love with her now-estranged husband, Will Kopelman: "I don't think there was one moment when I knew I wanted to spend my life with Will. It was a sweeping, fluid process. It was falling in love with his family, being ready to have a family of my own and thinking if I had a family with this family, it would be really wonderful. Sometimes there's just a time to go for it with a good person."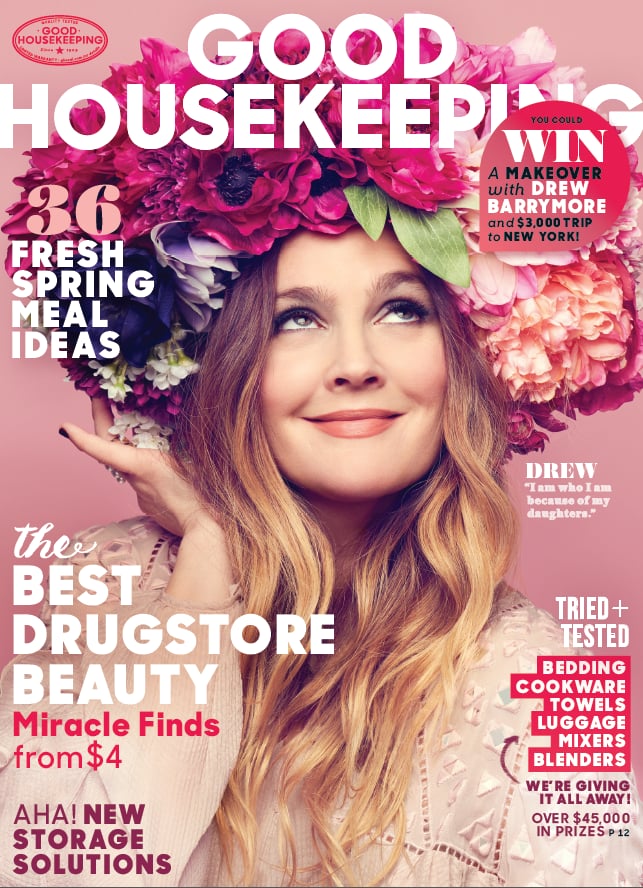 On her daughters, Olive and Frankie: "I thought I knew what love was, but holy cow, I did not. I could never have imagined the kind of love I have for my children. I am who I am because of my daughters. I'm an overachiever parent, and not because I think I'm going to repeat the patterns of my parents. That's not my fear — I've already broken that pattern in my life. But having grown up in the opposite way, I'm raising my children with all consistency, all protection. This is my chance to get it right."
Will she let them enter showbiz? "I'd never let them become child actors. They'll have a chastity belt, a tracker system, no cell phones and we'll live in the middle of nowhere. In reality, I'll just lead by example by being spirited, classy, consistent, philanthropic, hardworking, loyal to my friends and there any second they might need me."
On body image: "I'd love to have six-pack abs, but I'm genetically predisposed to having Pillsbury Doughboy abs. Six-pack abs are not a priority for me, because that takes a lot of time."
On her love for Lady Gaga: "Lady Gaga for me has carried the torch from the David Bowie's of the world like nobody else. Everything she does is extraordinary, and I think if I had the biggest girl crush on earth it would be her. She is our Bowie now, and it's ironic that she was the one who did the tribute to him [at the Grammys] and I see that kids are so inspired by her, and that means everything. She has reached across the gamut and connected people in their inspiration and enthusiasm, and the more powerful her message gets, I think there's no stopping her."