2 of Kourtney Kardashian's Kids Have the Same Birthday! Learn More About All 3 of Her Minis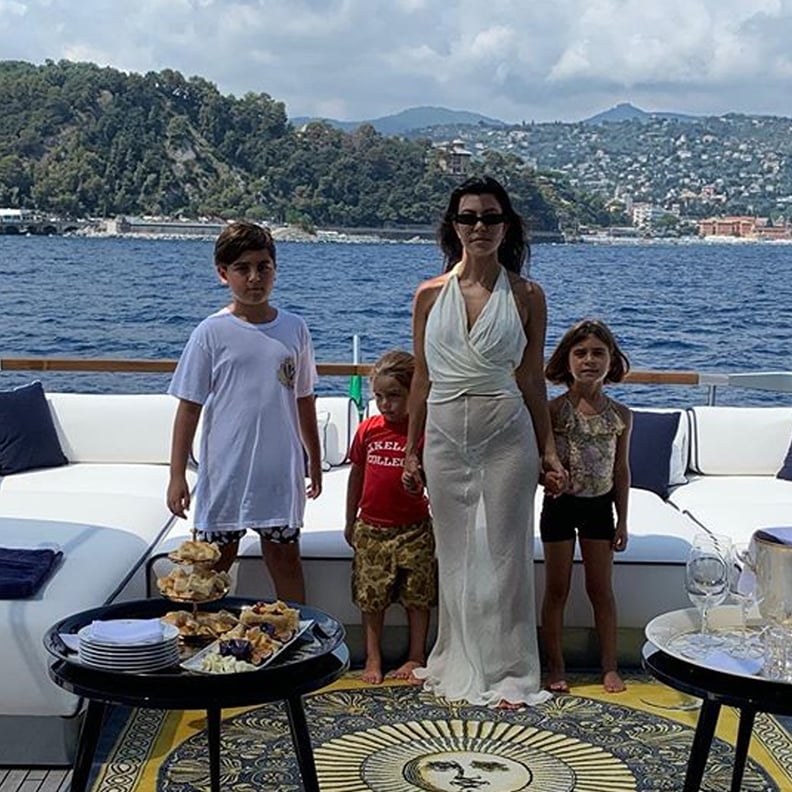 While all but the second youngest of Kris Jenner's children now have kids themselves, Kourtney, the eldest Kardashian sister, was the first in the family to become a parent, giving birth to Kris's first grandchild in 2009 with her then-partner, Scott Disick. The pair began dating in 2006 and went on to have two more kids together before an official split in 2015. Despite the duo's romantic relationship not working out, one thing's for sure: they're great coparents to their three children.
Keep scrolling to learn more about Kourtney and Scott's kids and to see some of their best photos.
Mason Dash Disick
Kourtney and Scott's first child, a son named Mason, was born on Dec. 14, 2009. Not only is he Kourtney's oldest, but he's also the first Kardashian grandchild.
On his 10th birthday, Kourtney and Scott both shared photos of their son with sweet captions. "Happiest tenth birthday to the boy who changed my heart forever. No one is cooler or sweeter than you," Kourtney wrote. Scott added: "It's just me and my best friend. 10 years of the best love ever."
Penelope Scotland Disick
Kourtney and Scott's second child, a daughter named Penelope, was born on July 8, 2012.
On her eighth birthday, Kourtney wrote: "This little lady...there really are no words to express. I am in awe of everything about her, her thoughtfulness, her heart, her beauty inside and out, the way she takes care of people. Feeling so thankful to God for blessing me with her."
Reign Aston Disick
Kourtney and Scott's youngest, a son named Reign, was born on Dec. 14, 2014, exactly five years to the day after his older brother. In the years since his birth, his playful personality has been on full display on both his mom and dad's Instagrams.
On his fifth birthday, Kourtney shared a photo of herself and Reign, writing: "My silly baby is 5 years old today. Life has so much more meaning with this wild, sensitive boy who has shown me the world through such different eyes."
More Pictures of Kourtney Kardashian and Scott Disick's Kids