Billie Lourd Names Baby Boy Partly After Mom Carrie Fisher
Billie Lourd's Son Is the Late Carrie Fisher's First Grandchild, and He's Named After Her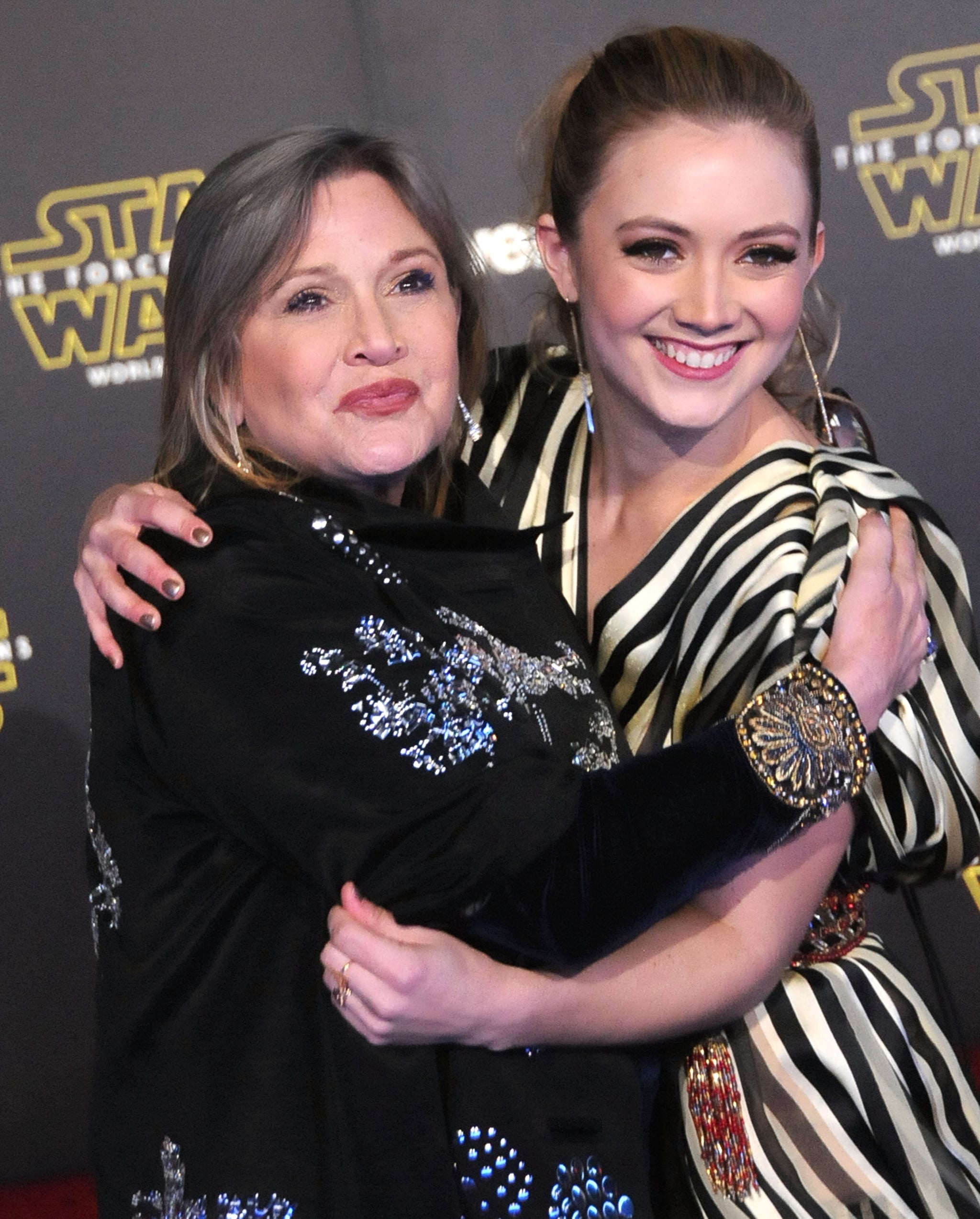 Image Source: Getty / Barry King
Grab a tissue, because all of your emotions are about to swirl. Billie Lourd, the 28-year-old actress and daughter of the late Carrie Fisher, just became a mom herself and paid tribute to Carrie with her son's name: Kingston Fisher Lourd Rydell. Billie welcomed her son with fiancé Austin Rydell, and even though Kingston's birth came as a bit of a shock to fans who weren't aware of the American Horror Story star's pregnancy, reactions to the announcement appear to be nothing but pure joy, especially when it comes to his sweet name.
The name Kingston, which has English origins and translates to "king's town," has been on the rise in popularity since 2006, the first year it appeared in the Social Security Administration (SSA)'s top 1,000 baby names of the year. Most recently, it was the 117th most popular baby name for boys in both 2018 and 2019. Kingston's middle name, Fisher, is not only a nod to his late grandmother, Carrie, but also has the potential of becoming a trendy name. According to the SSA, the name's popularity has been on the rise since 2004, when it debuted in the top 1,000 at slot number 997. In 2019, it only rose a couple hundred slots to sit at the 782nd most popular name of the year, but we could see it rising even more following Billie's use of it.
Congratulations to the couple on their new arrival! We can't wait to see more of Kingston in the future, but for now, Billie's adorable announcement featuring his tiny baby feet and legs in space-themed pants (perhaps another nod to Princess Leia?) will have to do.