Kylie Jenner Celebrates Daughter Stormi Graduating Pre-K: "My Sweet Girl"
Though they're both in the spotlight, parents Kylie Jenner and Travis Scott prefer to keep certain aspects of the lives of their daughter, Stormi Webster, and their son, Aire, private. The couple, who first sparked romance rumors in 2017, welcomed their second child on Feb. 2, 2022, and revealed his name to the public almost exactly one year later.
Although the "Keeping Up With the Kardashians" star has basically grown up in the public eye, Jenner took a major step back from the cameras while she was pregnant with Stormi from late 2017 to early 2018. Rather than reveal her pregnancy, the young mom opted to keep things hush-hush until her daughter was born in early February 2018. It was then that she announced that she had officially given birth with a personal, 11-minute-long YouTube video. In a since-deleted Instagram post, she acknowledged that her secretive pregnancy journey was "one I chose not to do in front of the whole world," and added that despite all the rumors, there was "no gotcha moment, no big paid reveal I had planned."
Jenner also waited a while to confirm she was pregnant with her second child, eventually sharing the news in a September 2021 video montage. She later announced her son's birth with a black-and-white photo of Stormi holding the infant's hand. She additionally celebrated Aire's birth with another 10-minute video featuring Jenner's famous family and Scott's.
While the baby's name was initially Wolf, Jenner and Scott later revealed that they had ultimately chosen another moniker. In January 2023, Jenner shared that they had eventually picked Aire as their son's final name and posted a carousel of photos from her son's first year on Instagram. Meanwhile, since giving birth to her son, Jenner has focused on balancing her many projects — namely her Kylie Cosmetics beauty empire — with parenthood.
Read ahead to learn more about Jenner and Scott's kids and to see more personal snaps.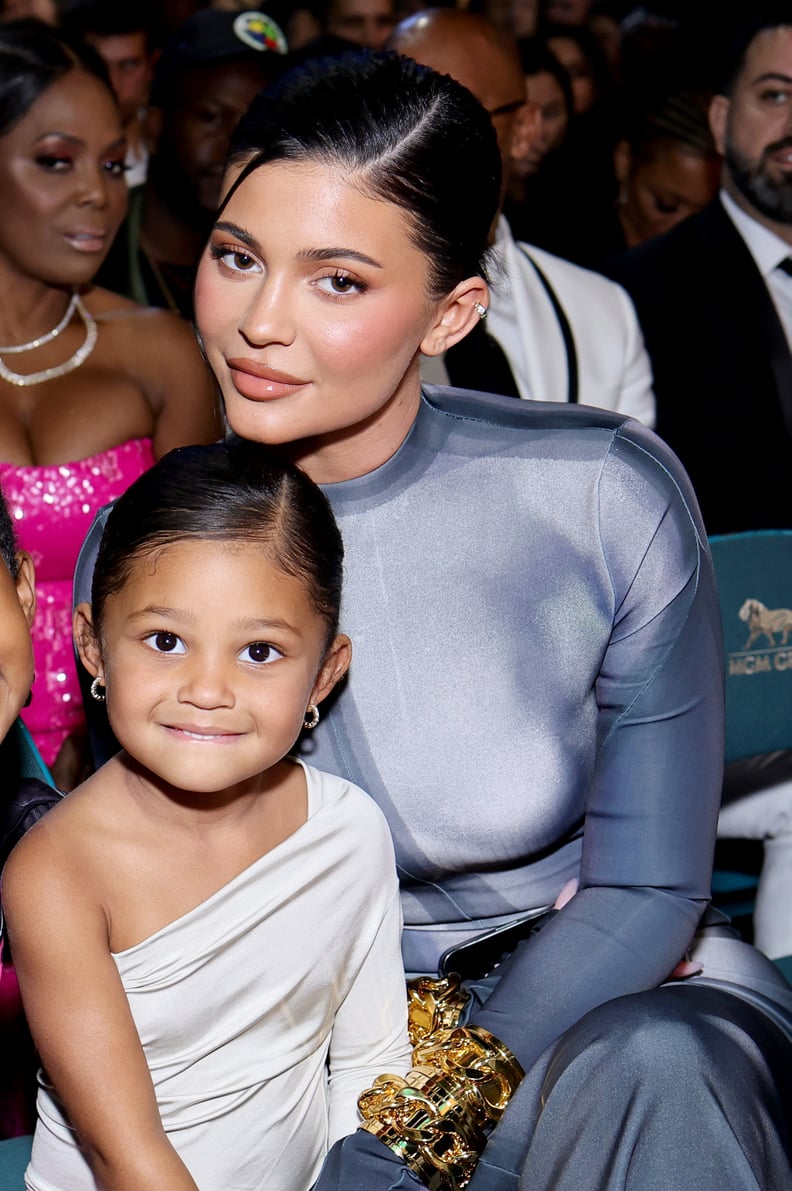 Kylie Jenner and Travis Scott's Daughter, Stormi Webster
Jenner and Scott's daughter Stormi was born on Feb. 1, 2018. Although the couple was incredibly private about the pregnancy, Jenner now gives her fans regular glimpses into her life as a young mom. And it seems that the makeup mogul takes her job as a parent seriously. On Mother's Day 2019, she captioned an Instagram post, "The best thing I've ever done, my greatest role in this life."
Recently, on June 7, Jenner celebrated Stormi graduating pre-kindergarten. "My sweet girl graduated pre-k today 💐," Jenner captioned an Instagram photo of her and Stormi at her graduation.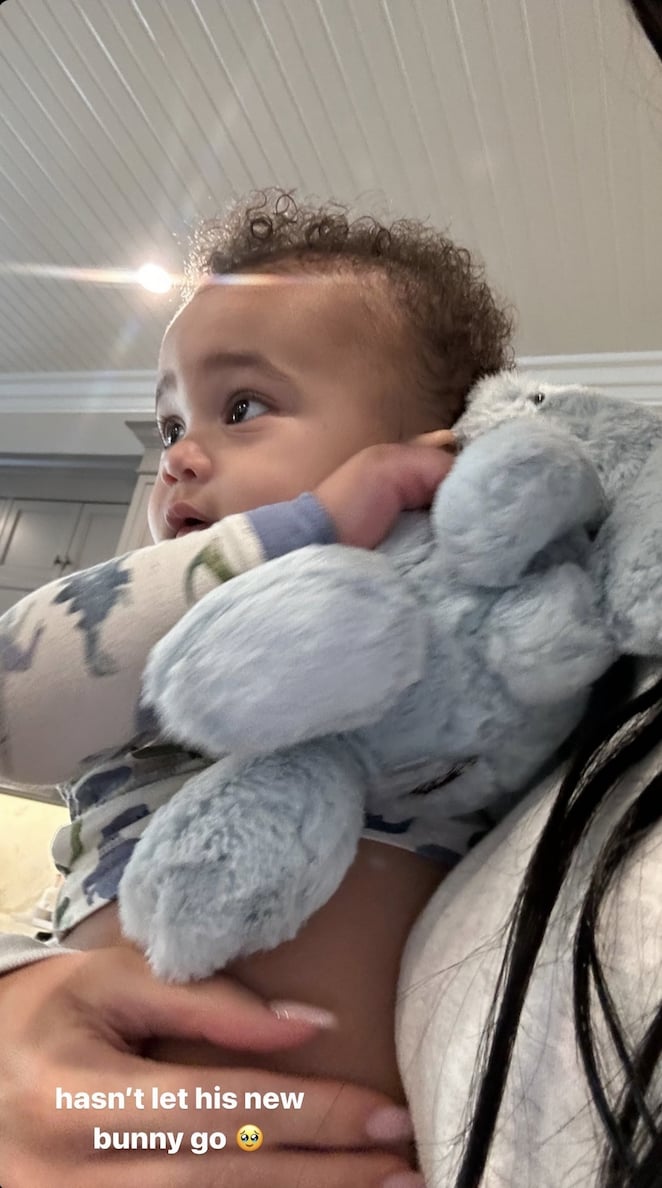 Kylie Jenner and Travis Scott's Son, Aire Webster
Jenner and Scott's second child, a boy, was born on Feb. 2, 2022. Their son was originally named Wolf, but Jenner later revealed that they decided to change his name to Aire. "We're just waiting. . . . We don't call him Wolf," she told James Corden on "The Late Late Show" in September 2022. When she announced her little one's name change in January 2023, she also revealed the first full photos of her son on Instagram. In February, she threw a racecar-themed birthday party for her son's first birthday. She also shared another sweet glimpse of Aire on Valentine's Day, taking to her Instagram Stories to post a photo of her baby boy with a stuffed bunny.