John Legend Flew Home to Watch TV With Chrissy Teigen
Chrissy Teigen Wasn't Feeling Well, So John Legend Flew Home to Watch TV With Her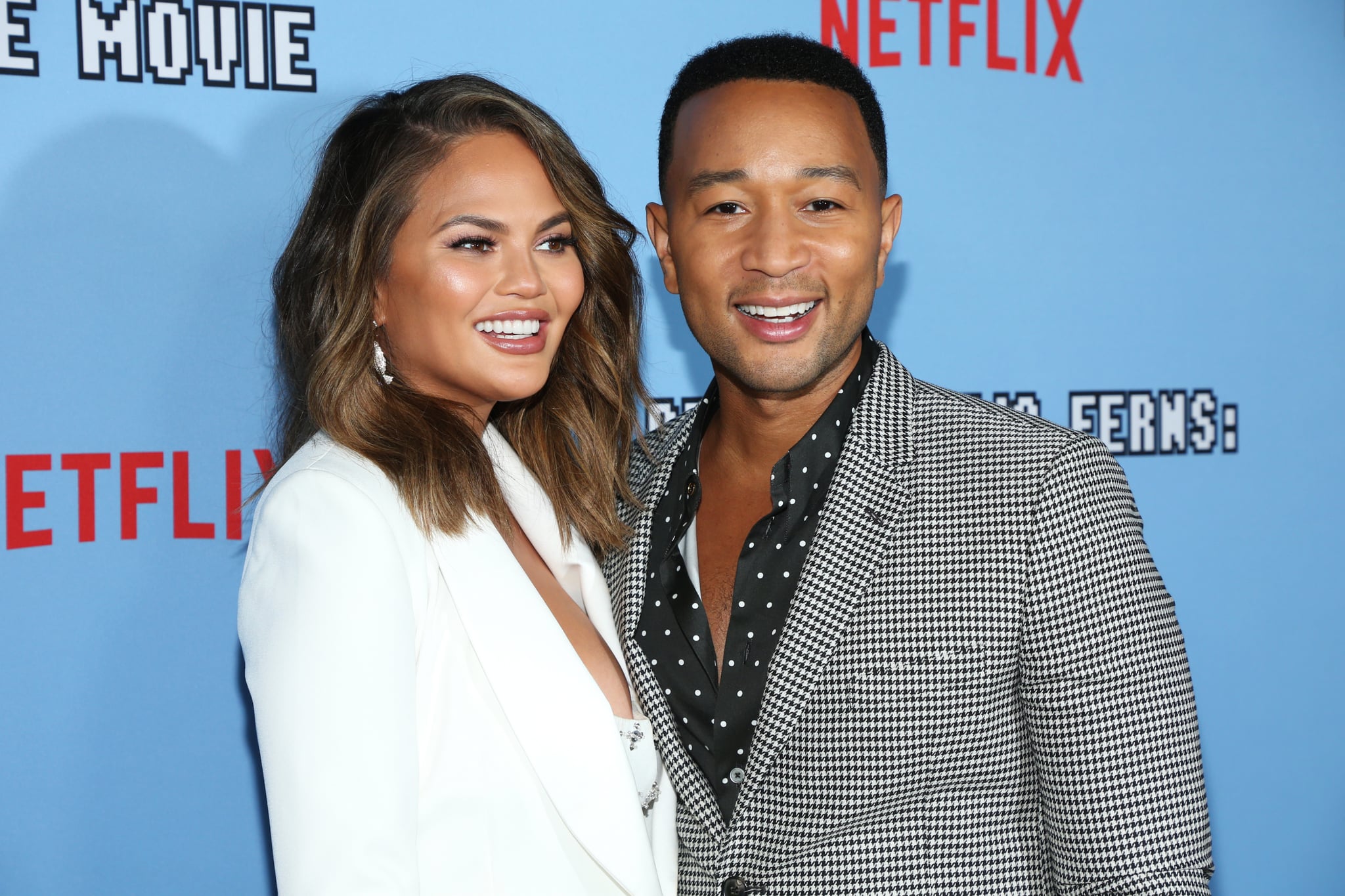 Chrissy Teigen and John Legend are proving once again that it really is the little things that count — you know, like spending quality time watching reality TV together. On Sunday afternoon, Chrissy took to Twitter to share the sweet thing John did for her after hearing that she was having a pretty rough weekend.
"I do not normally brag about John, as it is my schtick to make fun of him always," she wrote. "But he flew from London to LA instead of London to DC to have dinner with me and watch Love Island UK because I haven't been feeling like myself lately. Just a few hours but it meant a lot. Thank u." If that doesn't already scream "true love," Chrissy added in a later tweet that John even flew on "his least favorite airline" just to get to her. She, of course, didn't name which airline that is, but you get the idea.
John and Chrissy celebrated their sixth wedding anniversary last month, and they recently opened up about their marriage in a cover story for Vanity Fair's November issue. In it, the "All of Me" singer spoke briefly about bonding with Barack Obama over the fact that "our wives are loved more than we are now" and being Chrissy's biggest cheerleader. "I always think she should do more," he said. Nothing's more supportive than flying across the world to watch a reality show for a few hours, right? See Chrissy's tweet below.
AND he had to fly on his least favorite airline. That is love

— chrissy teigen (@chrissyteigen) October 27, 2019