Kelsea Ballerini Talks About Chase Stokes on Call Her Daddy
Kelsea Ballerini Reveals How She Slid Into Chase Stokes's DMs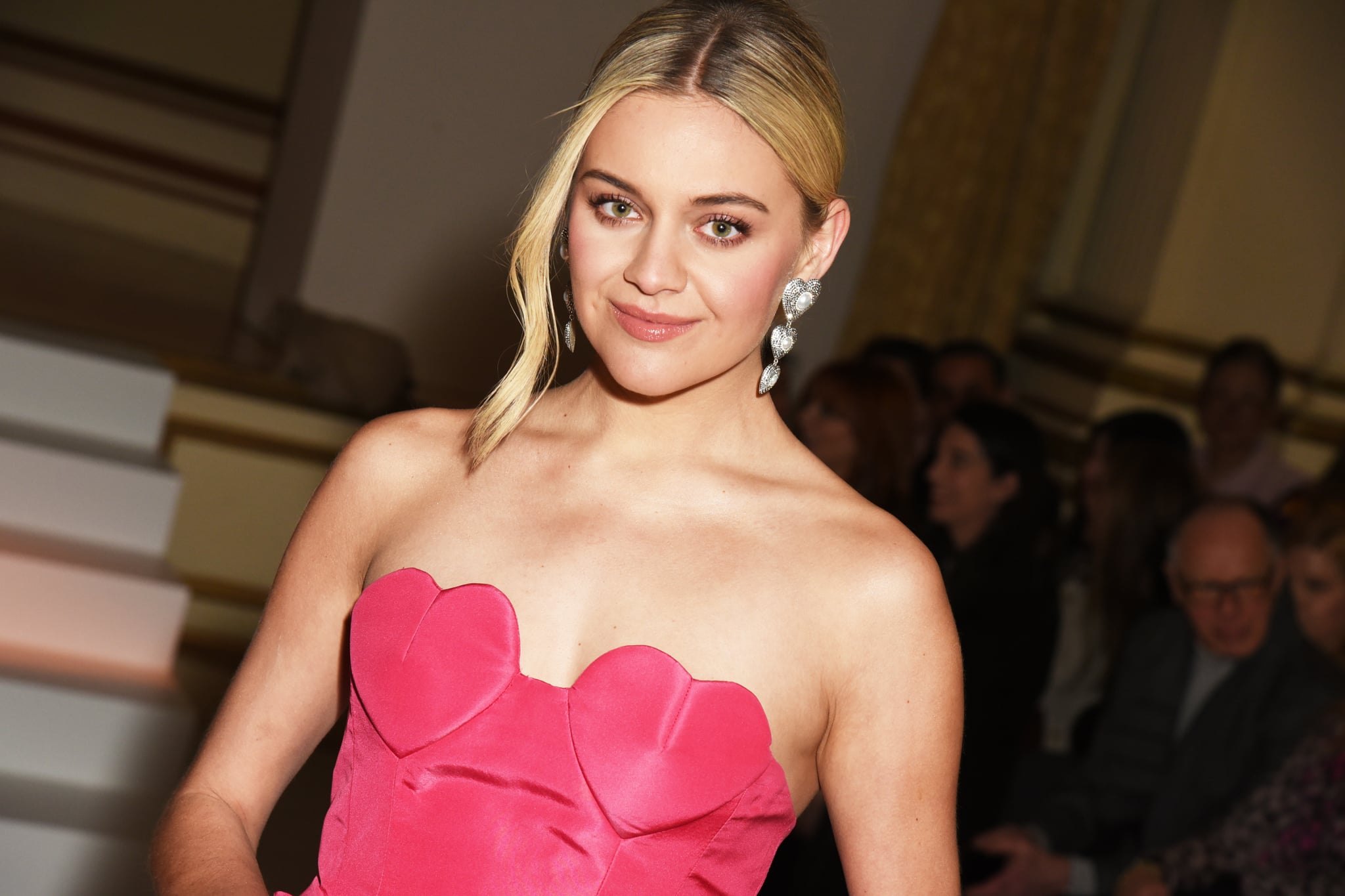 Country star Kelsea Ballerini swore never to get married. But her whirlwind romance with fellow country singer Morgan Evans made her rethink everything. The two moved in together within eight months of knowing each other and were engaged after nine. But now, as Ballerini explained in the Feb. 22 episode of "Call Her Daddy," she's 29 years old, freshly divorced after almost five years of marriage, and finally making decisions that make her the happiest.
"I didn't want to have a wedding," she said to the show's host Alex Cooper. "Because I didn't — I think at the end of the day — really want to get married. I did in that moment, but fundamentally, I think from the trauma that I had as a kid, I didn't," she said in reference to her parents' own "nasty" divorce. According to Ballerini, the first year was all "butterflies and rainbows," but with busy schedules and disproportionate efforts, the relationship started to spiral quickly, landing them in couples therapy after their second year of marriage.
"I just did it all, and it's because I started it that way. I didn't ask him to meet me anywhere," Ballerini said. "There were separations, there were years of couples therapy, there were many nights of sleeping on the couch. This was just a relationship that took work for a long time."
Now, Ballerini said she's trying to have fun again, putting herself out there and meeting new people, revealing that she's not actually single anymore. This prompted Cooper to ask outright about the dating rumors between her and "Outer Banks" star Chase Stokes. "I'm just vibing," Ballerini laughed.
"It's been like a really beautiful reawakening," she said, eventually admitting that she introduced herself via Instagram message upon learning that Stokes filmed in Charleston, where her manager lived. "I slid into his DMs," she confirmed. "His handle is 'hichasestokes,' so I said 'Hi Chase Stokes.'" According to Ballerini, the two started talking back in December, with rumors heating up on Jan. 11 after Stokes was spotted in a photo with his arm around her.
This new relationship came as a welcome reprieve from a marriage where Ballerini often felt she was putting on a show. "There was just such a sense of disconnection. We hadn't seen each other, there was a lack of effort to see each other, I was getting resentful because anytime we did see each other, I felt like I was carrying that load. And I was tired. I was just tired," she said of her previous marriage.
"I was not perfect, he was not perfect, it was not perfect."
At the same time, Ballerini clarified that both parties ultimately contributed to the end of the marriage. "I don't pin the whole downfall on him at all. I was not perfect, he was not perfect, it was not perfect." In fact, she said a big reason she got married in the first place was for her family. "I think I got married because of my parents. I think I got divorced because of me," she explained. "And I think me choosing to get out of that marriage was me kind of rewriting what divorce looks like and what it means."
Ballerini was the first one to bring up divorce after realizing that, on top of their other marital issues, she also wasn't ready for the kids she knew Evans wanted. "I was just really honest; I just said like, 'I've loved what this has brought in my life and I respect you and I respect me and because of that I can no longer be in this marriage."
She had a "beautiful conversation" with her now ex-husband, but noticed a shift immediately afterward and hasn't talked to him since. Evans released the song "Over For You" in November 2022 with lyrics alluding to their divorce before the news was made public, saying that the split had taken him by surprise. "I think that maybe there's a world where he was blindsided. I did not blindside him," Ballerini said. "If he truly was blindsided, then where was he?"
Having spent so much time grieving the marriage while she was still married, Ballerini said she now feels ready to open up again. "I have my sh*t together, you know what I mean? For me to share that with anyone is a gift. I want to be with someone who feels the same way about their life," she continued. "I'm having fun."