Layla Crawford Talks About King Richard Film and Will Smith
The Important Lesson King Richard's Layla Crawford Learned From Will Smith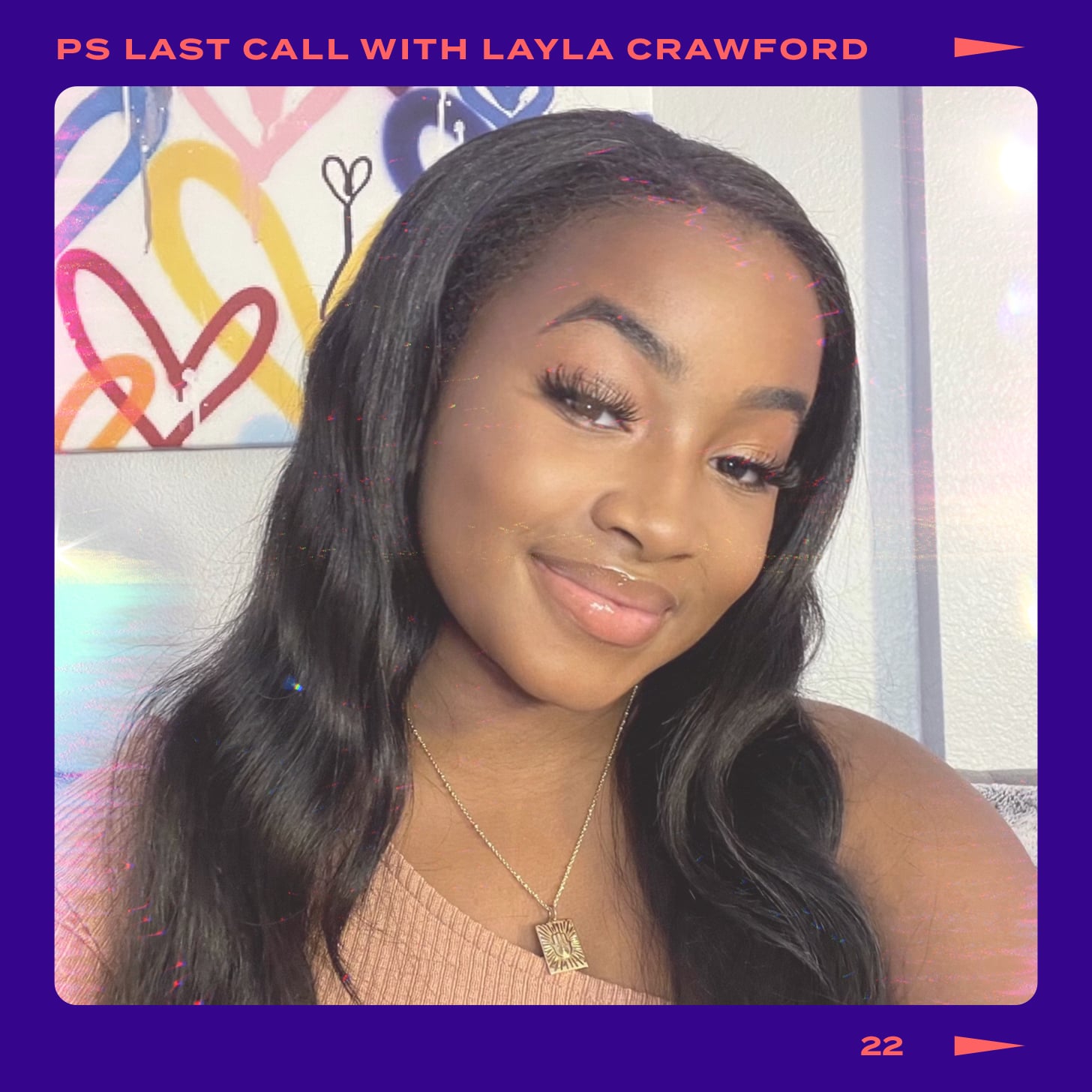 In our Q&A series Last Call, we get down to the bottom of every last thing with some of our favorite celebs — from the last time they were starstruck to the last song they listened to. This week, Layla Crawford takes our call.
Layla Crawford recently celebrated her 17th birthday, but she's already a force to be reckoned with. The Los Angeles-born actress is on a mission to inspire others through her work. First up? Making her big-screen debut in King Richard (available now), which follows the real-life journey of tennis legends Venus and Serena Williams's father and coach, Richard Williams. Layla immortalizes Venus and Serena's half-sister, Lyndrea Price, in the biopic.
With dozens of acting credits (e.g. The Mindy Project and True Blood) to her name, Layla tells POPSUGAR that King Richard feels like the beginning in a lot of ways. "I've been acting since I was 6 years old, and this is the first project where I felt connected to the entire production," she said.
"Will Smith is the most kind and generous person you will ever meet . . . [he taught me] that you can get far with having a good attitude."
Not only did Layla get to star alongside a two-time Oscar nominee in King Richard, but she also walked away with some valuable lessons. "Will [Smith] is the most kind and generous person you will ever meet . . . [he taught me] that you can get far with having a good attitude," she said. Looking ahead, Layla says she's learning to be more intentional with the roles she takes on. "[King Richard] made me realize the direction I want to take with my career in terms of telling important stories that uplift and inspire."
Read more of Layla's Last Call interview ahead.
What was the last day of filming King Richard like?
It was emotional just knowing that it was going to be our last time all working together. There was a lot of love, a lot of affection, a lot of positive affirmations toward everyone. It was definitely bittersweet.
What is the last thing you did with your King Richard costars off set?
In August, right before school started, [Danielle, Demi, Mikayla, Saniyya, and myself] spent a day at the Santa Monica Pier. We're genuinely like real sisters. Real advice is being given, real conversations are being had. I'm glad to be able to have friendships with them off screen.
Who is the last King Richard costar you texted?
I text Danielle all the time, because I was really close with her before we even started filming [King Richard]. We've known each other forever, so she's like family.
What is the last song you listened to?
"Nothing is Promised" by [Mike Will Made It and] Rihanna.
What is the last show that you binge-watched?
You on Netflix.
When is the last time you were starstruck?
Because of the pandemic, I haven't seen a lot of people, so the last time I was starstruck was working with Will Smith. That was definitely a surreal moment.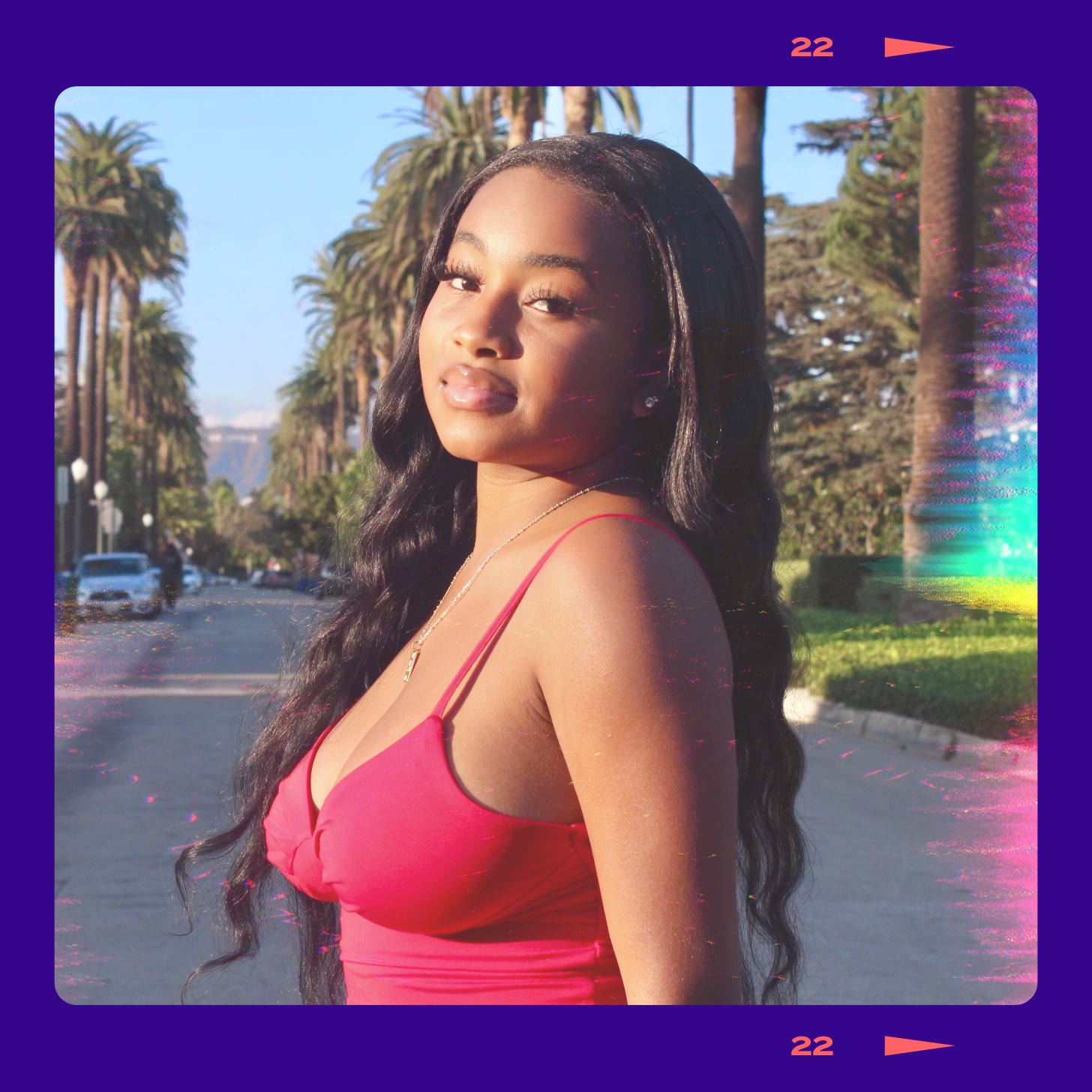 What is the last book you read?
The Mastery of Love [by Don Miguel Ruiz]. I just love how intricately he explains the way we project love onto others. I've read it twice, and it's an eye-opening book.
What is the last thing you normally do before bed?

Pray.
What is the last thing you did for self-care?
Yesterday [Nov. 8], I did a face mask, took extra long with my shower routine, lit a candle, and watched a movie before bed.
What is the last thing you ordered online?
Ooh, I just ordered shorts. I live in California, so it's always shorts season.
What is the last piece of advice that you received that changed your life?
I don't remember who told me this, but someone said, "Perfection doesn't exist, but you can be excellent." It changed the way I move through life. I'm definitely a perfectionist, but now I'm just like, "Let me do my best and then move on to the next thing and do my best in that." It kind of takes the worries away.
What is the last gift that you received?
Today [Nov. 9], one of my teachers gave me a card saying they were proud of me for everything that I've accomplished so far. I teared up a little because it was so thoughtful.
Image Source: Courtesy of Layla Crawford