Maggie Rogers Interview About Notes From the Archive Album
Maggie Rogers on Her First Performance in Over a Year and Her New Album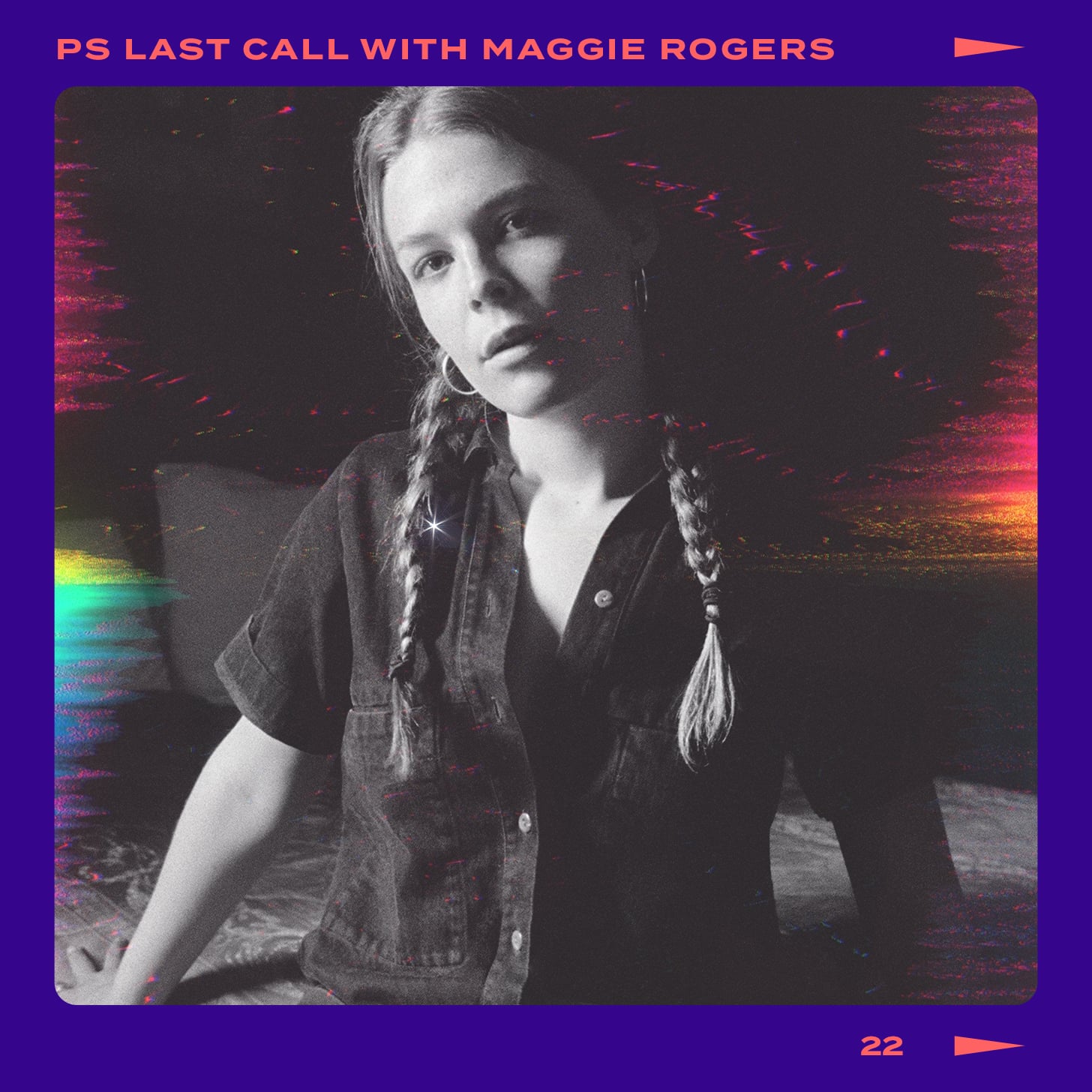 In our Q&A series Last Call, we get down to the bottom of every last thing with some of our favorite celebs — from the last thing they texted to the last thing they binge-watched. This week, singer Maggie Rogers takes our call.

After 2020, we all need music more than possibly ever. While we can't yet reconvene in sweaty crowds swaying along to perfect tracks and sing-screaming your favorite lyrics in unison, artists have been providing some escape with new albums (thank you, Taylor Swift!), and virtual concerts.
This week, one of our favorite artists is bringing some much-needed joy in the form of a livestream concert. Thanks to Verizon Up's all-female lineup of intimate performances, Maggie Rogers will be hitting the stage at The Wiltern in Los Angeles Thursday, Dec 17 at 8 p.m. ET for a virtual concert, which Verizon Up members can tune into. Ahead of her show, we caught up with Maggie to chat about her upcoming performance, what music she's been listening to lately, the last show she binge-watched, and more!
Last time you were really excited to perform?
This will be the first time my band has had the opportunity to step on stage together since Halloween of 2019 at the Bridgestone with Kacey Musgraves and Harry Styles. That's a tough one to beat, but we're all just so happy to be together and part of the Verizon Up music series, getting to do this thing we love.
Last time you performed a song from your Notes From the Archive: Recordings 2011-2016 album?
Oh man . . . the immediate answer that comes to mind is a 2016 show at Baby's All Right [in Brooklyn] where I was playing a lot of the songs that are in the Rock EP section of the record. Songs like "Celadon & Gold" and "Steady Now." But also really early on — during the EP [Now That The Light Is Fading] era in 2017. I didn't have enough songs to play a full set, so I looked to my catalogue to fill an hour of headlining. I remember "Little Joys' being a part of that rotation.
Last thing you watched on TV?
Just like everyone else, I devoured The Queen's Gambit and season four of The Crown. So, so good.
Last song or album you listened to?
I've got Taylor Swift's "Cowboy Like Me" playing as I'm [doing] this interview.
Last thing you ordered online?
A coffee pot. I've always been a pour over gal, but times are changing.
Last book you read?
I just re-read Bronte's Wuthering Heights. Hadn't touched it since high school, but for some reason I kept coming back to it on my bookshelf so I followed my intuition. Nice to return to those foggy hills and really cute to see my 16-year-old annotations.
Last thing you did for self-care?
Honestly, I cut my hair a couple days ago and it feels amazing. Nice to have a bit of freshness heading into 2021. The chop has always been a ritual of mine over the year, but this time there wasn't any big symbolic thing I was trying to let go of — it was just time. Change your hair, change your life.
Last piece of advice you received that changed your life?
"Show me what I need to see." That feeling of just being at peace and at ease with things unfolding. I've come back to that a lot in the last year. Just constantly trying to accept that I don't have all the answers and be comfortable sitting in the quiet . . . it's a process.
Last time you were inspired by another musician?
Constantly. Inspiration is the name of the game when it comes to creative growth. I've been loving McCartney II and turned to Lucinda Williams as a quarantine comfort blanket. Brittany Howard's Jaime brought me a lot of joy this year too and she is also part of the Verizon Up all-female lineup for the series.
Image Source: Olivia Bee