Oprah's Historic Breonna Taylor Cover Is Now a Billboard Demanding Justice in Louisville
"I cry for justice in her name."
The historic September 2020 issue marked the first time Oprah was not on the cover of her eponymous magazine. "We have to use whatever megaphone we have to cry for justice," Oprah said in a press statement. "And that is why Breonna Taylor is on the cover of O magazine. I cry for justice in her name. The September issue honors her and every other Black woman whose life has been taken too soon."
The billboards, which were installed on Aug. 6, include 24-year-old artist Alexis Franklin's digital portrait and text that reads, "Demand that the police involved in killing Breonna Taylor be arrested and charged." The billboards also encourage people to visit the website for Until Freedom, a social justice organization calling for the arrest and indictment of the three officers responsible for Breonna's death: Brett Hankison, Jonathan Mattingly, and Myles Cosgrove.
In addition to making a donation to Until Freedom, those who would like to get involved can sign the Color of Change, Change.org, and White House petitions, donate to the Louisville Community Bail Fund, and continue spreading Breonna's story and saying her name on social media.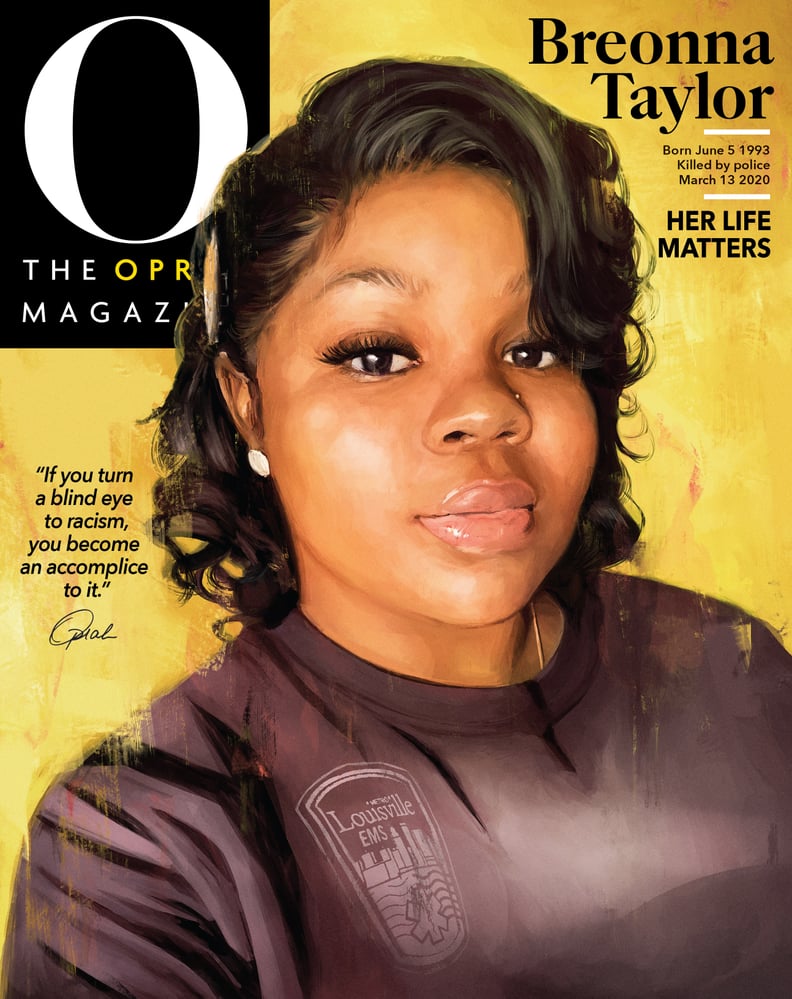 O, The Oprah Magazine's September 2020 Cover by Alexis Franklin