Are Beyonce and Jay Z Divorcing?
Do You Still Think Beyoncé and Jay Z Are Heading For a Breakup?
Source: Getty / Dimitrios Kambouris
May 5: Beyoncé and Jay Z showed up hand in hand for the Met Gala in NYC. They shared a sweet moment on the red carpet when Beyoncé's ring fell off her hand and Jay Z adorably placed in back on her finger in a mock proposal.
May 6: While leaving a Met Gala afterparty in the early hours, Jay Z, Beyoncé, and her sister, Solange, were photographed looking less than thrilled while heading back to their cars. Beyoncé and Solange left together while Jay Z took a different vehicle.
May 7: Beyoncé shared a photo on Instagram of a prayer asking for "discernment and strength to separate myself from anyone who is not a good influence."
May 12: TMZ released footage of Jay Z being attacked by Solange in an elevator while leaving the party. The video shows Solange punching and kicking the rapper before being restrained by a bodyguard — Beyoncé appears to stand by without reaction before attempting to come between her husband and sister, ultimately letting Solange continue to scream and kick Jay Z before the footage ends.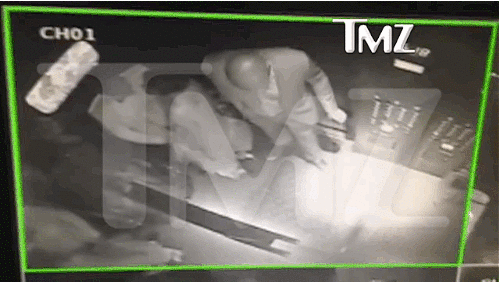 Source: TMZ