Sterling K. Brown's Video After Chadwick Boseman's Death
Sterling K. Brown Mourns Chadwick Boseman: "I Grieve This Loss of Another Young Black Man"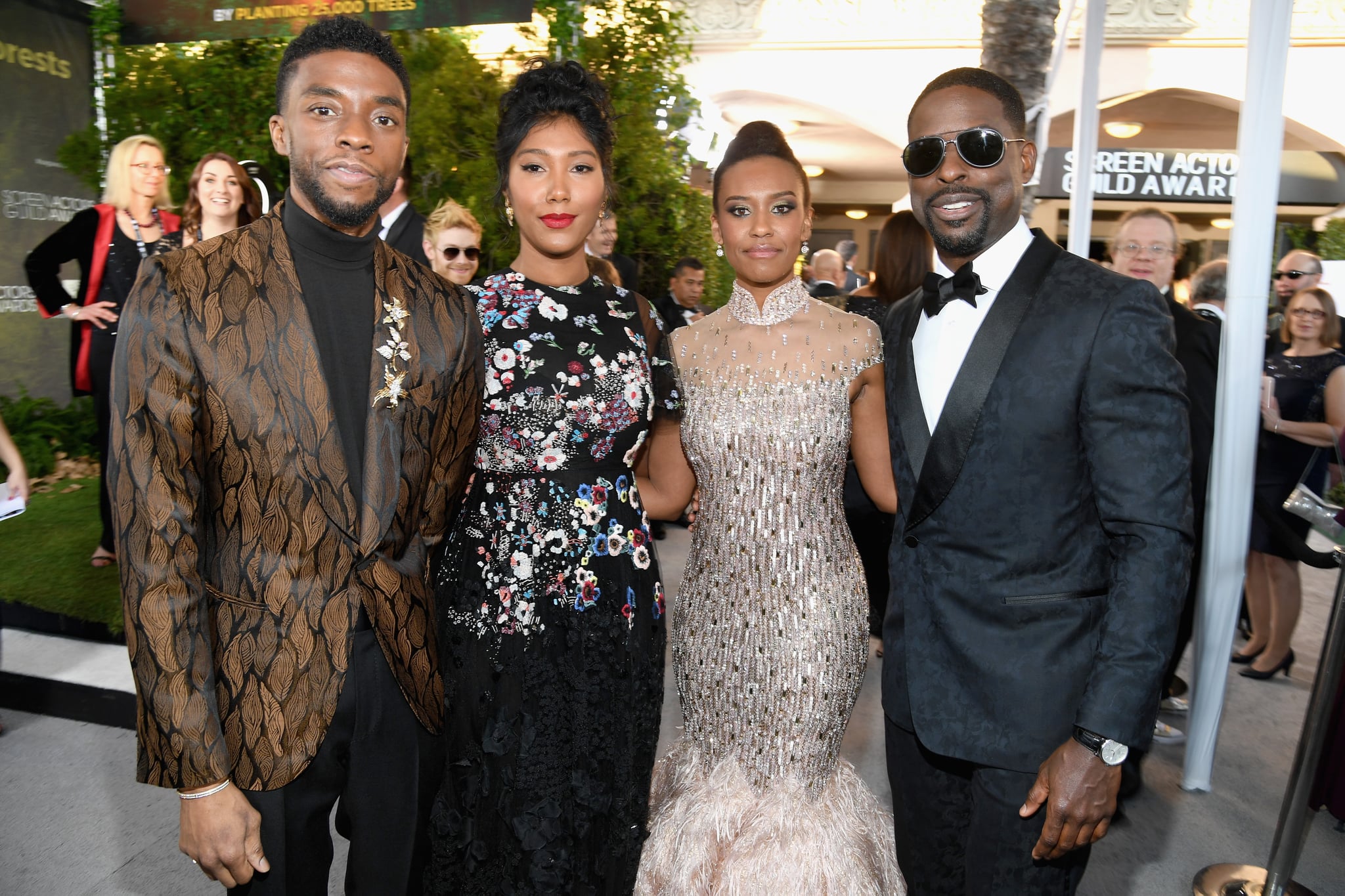 Sterling K. Brown is remembering his costar and friend, Chadwick Boseman, whose death was announced on Aug. 28 after a battle with colon cancer. Chadwick and Sterling worked on Marshall and Black Panther together, two experiences Sterling holds close to his heart. After sharing his initial reaction to the news on Twitter, Sterling posted a vulnerable and emotional video on Instagram on Aug. 30 to honor Chadwick further.
"If still waters run deep, then Chadwick Boseman was a deep brother," Sterling said. "Little did I know, the whole time that I knew him, that he was living with cancer. He was quiet, he was private, but he was still cool."
Brown reflected on their "mutual respect" and "admiration" and a "willingness to share." Neither felt impeded by the other's success, since they knew "there was room for everyone to play and share together." Sterling looked forward to seeing Chadwick in "many more films" and on "many more red carpets" during their lifetimes.
"I grieve this loss of another young Black man," Sterling said. "It's not about racism or police brutality. This one is cancer, but cancer affects my community in a disproportionate way. And while it is a fact of life, you just are saddened by death. . . . You don't want to see anybody else die."
Sterling ended his thoughts by praising the way Chadwick cared about every facet of his work and his life. "He was just a good dude. . . . He'll be missed," Sterling concluded. Watch the full video below.