Storm Reid Interview From National Day of Racial Healing
Storm Reid Knows Young People Play a Key Role in Racial Healing: "Listen to Us"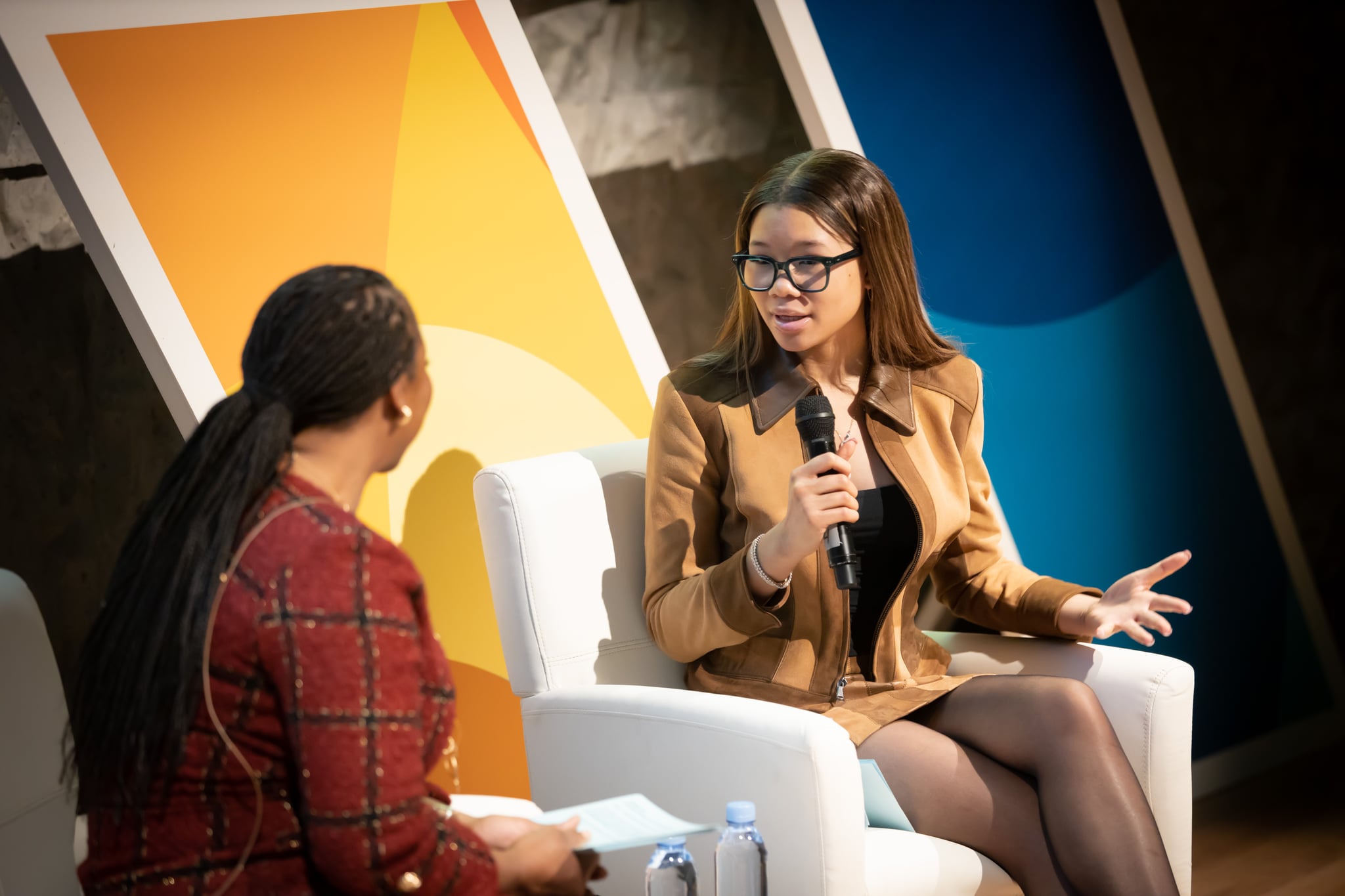 Storm Reid doesn't like to be called an activist. Instead, she's an "artivist" who strives to bring about social change through her work. The 16-year-old actress — who is best known for her work on Euphoria, A Wrinkle in Time, When They See Us, and 12 Years a Slave — sat down with POPSUGAR on Jan. 21, the National Day of Racial Healing, to discuss the value of racial healing and what she hopes to see from her own generation. This was Storm's second year participating in the event, which was put on by the W.K. Kellogg Foundation.
"To be able to heal, you have to have these tough conversations and you have to be able to acknowledge what goes on in the world and then try to figure out how you can change that," Storm explained. "I'm all about the equity work and being civically engaged to facilitate the integrity of life within a community, whether you're doing that politically or non-politically. I choose to do it non-politically."
"We are the present, but we are going to be the future one day."
Storm chooses to bring about healing through her career and the projects she participates in. She knows "black and brown people have been disproportionately penalized for a long time" and wants to engage in "tough conversations" through her work. Storm also uses her roles as teaching tools for herself and others. She didn't know about the Exonerated Five before becoming Lisa for Ava DuVernay's When They See Us and she knew little about slavery before starring in 12 Years a Slave because it wasn't taught at her school. She tells these stories with the intent to educate younger generations and encourage them to grow up to be respectful, "well-rounded" people.
"Hopefully, I can inspire my peers and the younger generations to try to make a change as well," she continued. Storm is motivated by her generation "as a whole," but when prompted, she spotlights actress Yara Shahidi, climate change activist Isra Hirsi, and Black Lives Matter leader Thandiwe Abdullah as exemplary changemakers. "They are trying to make the world a better place," she said.
So, what can adults do to support today's young people? Well, Storm said it all comes down to listening. "We are the present, but we are going to be the future one day," she said, addressing older generations. "We're going to be in positions of power and making these tough decisions . . . if you guys are able to listen to us, then maybe it won't be so hard for us to make those decisions when we're older."
W.K. Kellogg Foundation President and CEO La June Montgomery Tabron echoed Storm's sentiments. She too knows where the future of racial healing lies. "I just get so inspired by young people taking on the future themselves and it's kind of an attitude of leadership I think as opposed to waiting for people to do things for you," she told POPSUGAR. "I think they have a passion and an unguarded sense of action that I think has been the tipping point for a lot of the major movements in this nation and the world."
Image Source: Pepe Gomez