Taylor Swift Invited a Few of Her Biggest Fans to Her Home to Listen to Reputation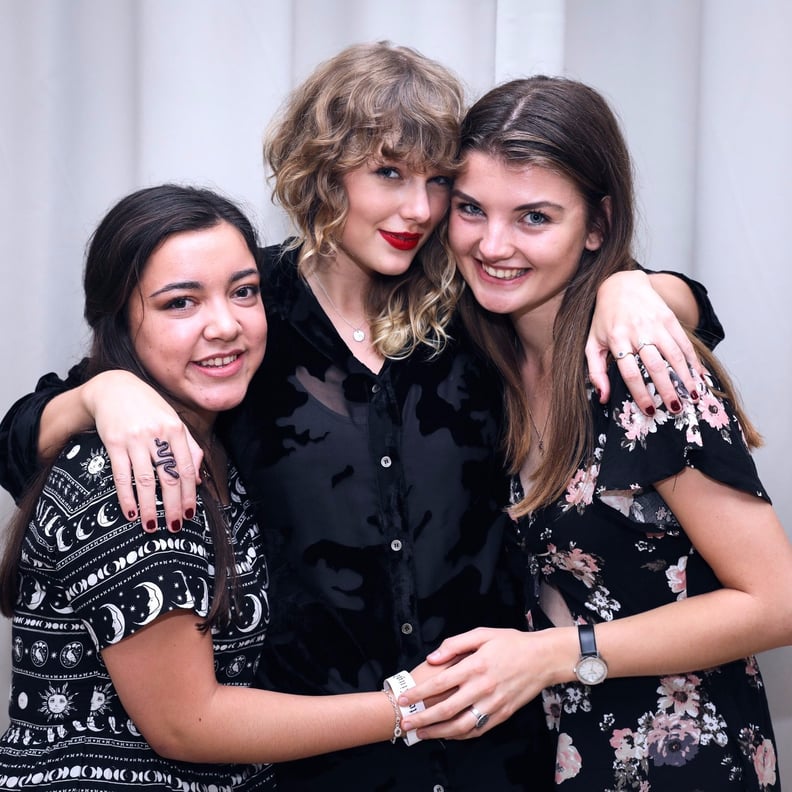 Taylor Swift made some of her fans' "wildest dreams" come true over the weekend. On Friday the 13th, the "Look What You Made Me Do" singer had a few of her biggest supporters come to her London home for an exclusive "Secret Sessions" listening party for her upcoming album, Reputation. Aside from wearing her signature red lipstick and naturally curly hair, she also sported some snake boots and jewelry in honor of the new era. Thankfully, some of them posted pictures from the event on social media.
One fan named Abbie even blogged about the whole ordeal on Tumblr, explaining that she was contacted by Taylor Nation and informed about the secret event on October 13, which is coincidentally Taylor's favorite number. She added that the singer even knew all of her fans by name when she greeted them at her home. "I can't believe I was given such a beautiful, amazing opportunity and I meant everything I said to you in there and it truly came from the heart," Abbie said. Aww! See even more sweet fan moments below.