Taylor Swift Natural Curls Twitter Video 2017
Taylor Swift Is Rocking Her God-Given Curly Hair in This Twitter Video
.@taylorswift13 sings Russell's praises! #0urMVP pic.twitter.com/5HgKeVrMsi

— OKC THUNDER (@okcthunder) June 27, 2017
Little brings us more joy than seeing Taylor Swift rocking her naturally curly hair and a flawless cat eye. So obviously we can't stop watching this Twitter video she made for Twitter handle, OKC Thunder. This may seem like an odd fit: Taylor on the "official Twitter feed of Thunder basketball."
Taylor created the video to congratulate NBA MVP Russell Westbrook after he accepted the the MVP award during an NBA award show on June 26. She joked: "Russell, it's Taylor, remember? I was the one who taught you how to play basketball. I remember the first time you beat me at basketball and I was very upset and you said, if you remember correctly, you said, 'You just have to shake it off.'" So essentially we have each other to thank for these careers, obviously. So that's why I'm a part of your congratulations video because we go back, what, 20 years — actually that's a fake story and I wish it were the truth."
In addition to Taylor's humor, we are admiring her gorgeous curly hair and those '80s-inspired bangs! Does this mean she's putting her tousled, straight-strands to bed and rocking the hair texture she was born with from now on? We sure hope so!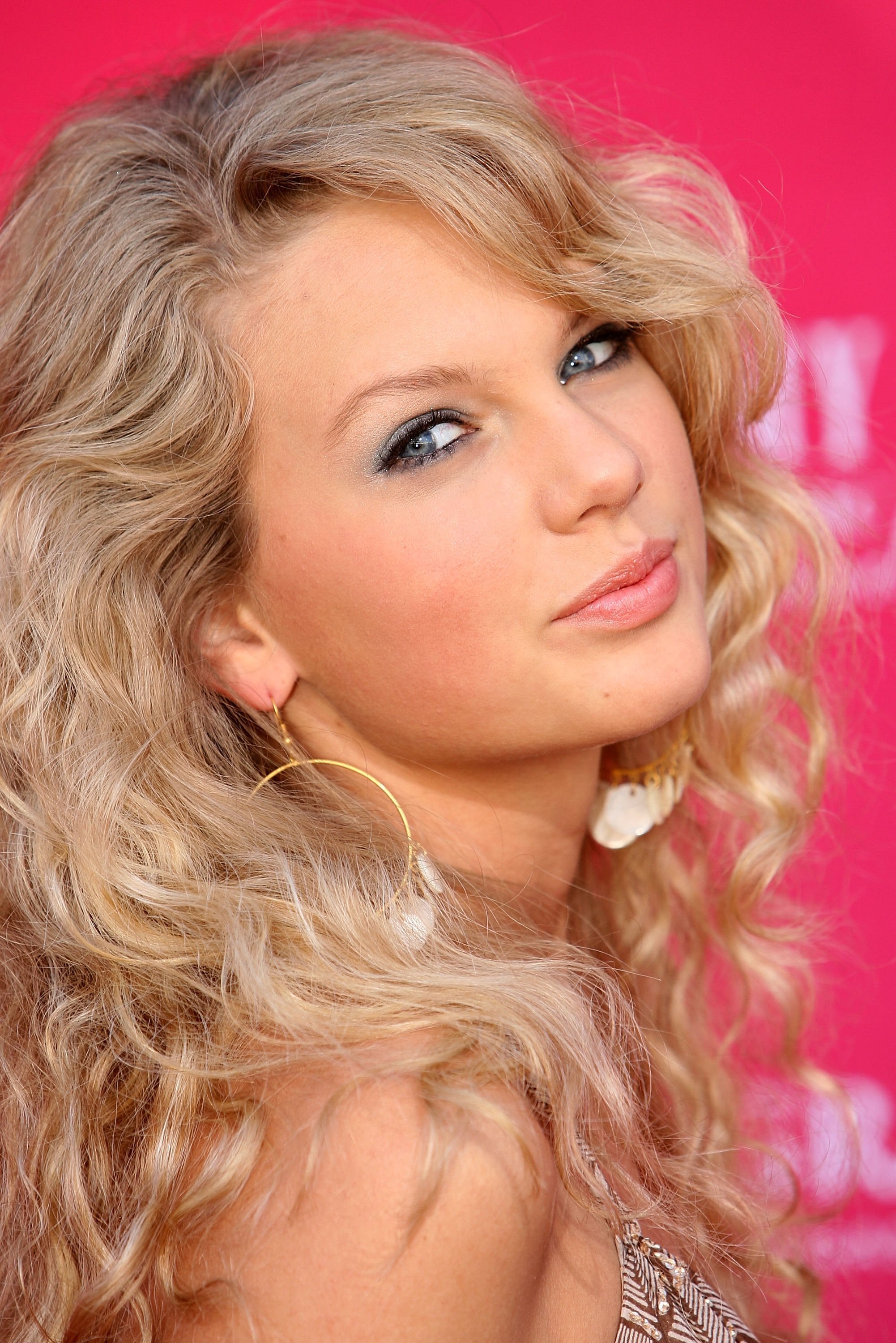 Image Source: Getty / Michael Buckner