What to Know About Polly Fry and the Royal Family
Polly Fry's Paternity Scandal Probably Won't Play Out on The Crown, but It's Still Important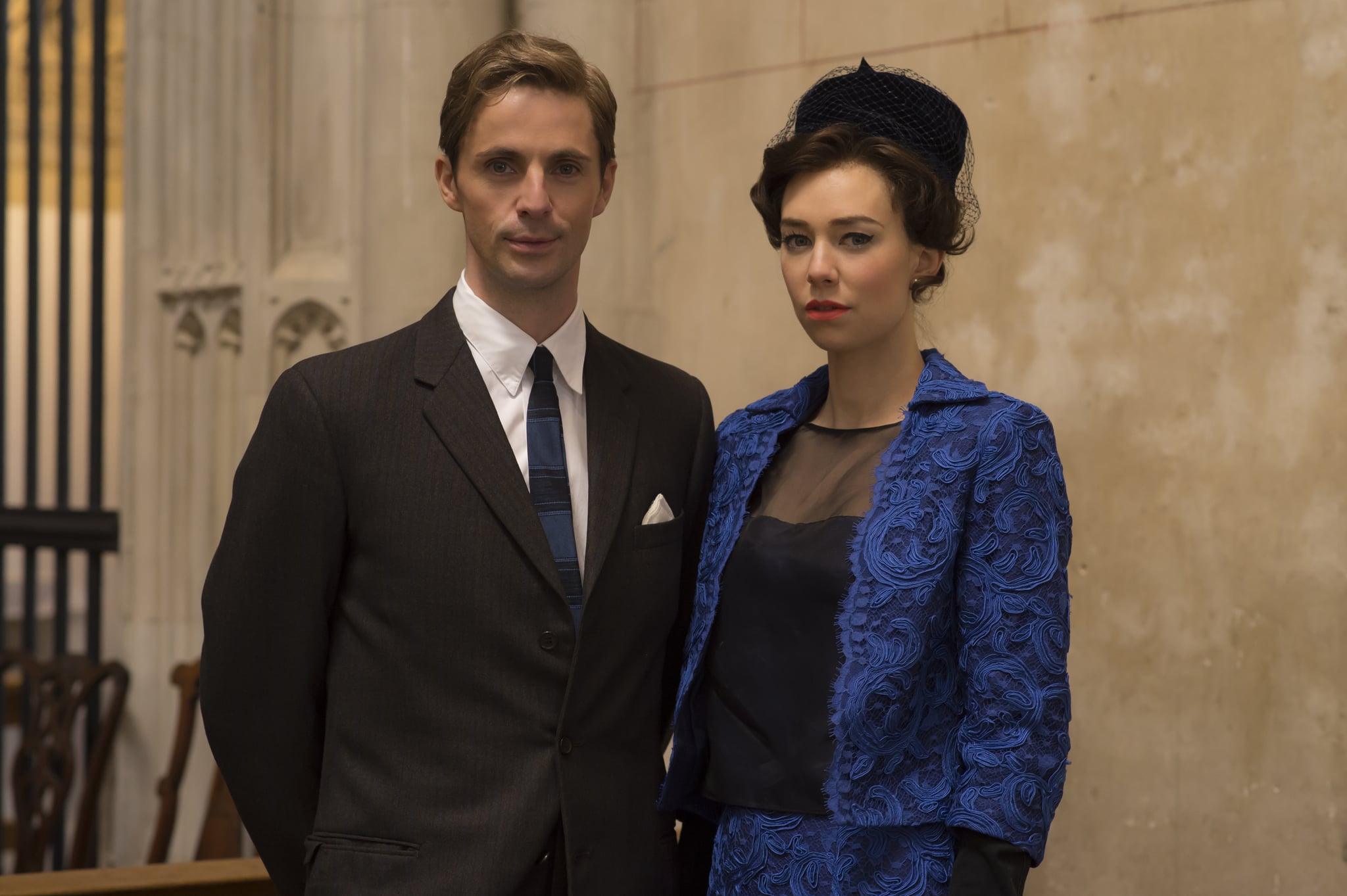 When season three of The Crown premieres on Nov. 4, the royal series will usher in a new era for Queen Elizabeth, and a rather tumultuous one for her sister, Princess Margaret. With the new season set to cover the period between 1964 and 1976, we can expect to see the complexity of Margaret's doomed marriage to Antony Armstrong-Jones (also known by his title, Lord Snowden) play out. Part of why they were doomed in the first place hinges on the question, who is Polly Fry? Fry is an innocent in this story, but her paternity is a testament to the many affairs that Lord Snowden allegedly had, affairs that began even before he and Margaret walked down the aisle.
In episode seven of The Crown season two, the wife of Armstrong-Jones's best friend Jeremy Fry, Camilla, gives birth to a daughter, Polly, just three weeks after Lord Snowden and Margaret were married. What Margaret didn't know was that Polly is Armstrong-Jones's biological, not Fry's, and she was conceived during his engagement to the princess. As for Polly, rumors about her paternity have plagued her for years. Since her mother and Jeremy Fry split when she was still quite young, she and Jeremy seemingly had a more distant, but still loving, father-daughter relationship. In 2004, she decided to find answers for herself, and she requested Lord Snowden take a DNA test. The test proved that he was her biological father, as confirmed by both Fry and Lord Snowden upon the release of his semi-authorized biography in 2008, Snowdon: The Biography, as reported by The Telegraph.
Fry wrote an essay for The Daily Mail in July 2008 to further clear up the rumors and share her side of the story. In her essay, she calls herself a "modern Mrs. Bennett" whose fondest hope is to find loving husbands for her five daughters. In her essay, Fry shared that she's had a happy and fulfilling life, but she also needed answers about her paternity. "Finding out at the age of 45 that the man I had idolised and put on a pedestal higher than Nelson's Column since I was a small child was not in fact my father was a hard burden to bear," she wrote. "Moving the parental goalposts in adulthood requires a substantial adjustment if one is to stay in the game and play by the rules. It did, however, clarify where to send Father's Day cards in future."
She continued, "Rather than being twisted with guilt and shame at what I've done in uncovering a secret that I should have been told long ago, I can just carry on being little old me, the person I am today." That seems to be exactly what she has done. The 59-year-old is a photographer and interior designer, as well as a mother to her five daughters. According to The Daily Mail, she attended Lord Snowden's funeral in 2017, although her biological father reportedly didn't include her in his will. Instead, he divided his estate among his four other children, one of which was conceived during a separate affair.
It's unlikely that Fry will play a major role in The Crown season three given that there's no evidence that Princess Margaret knew about her paternity. Still, the circumstances surrounding her conception points to the start of Lord Snowden's affairs that along with Margaret's own alleged trysts, played a role in their marriage's end, which no doubt will play out on the Netflix series.