5 Facts We've Learned About Halsey's Boyfriend, Alev Aydin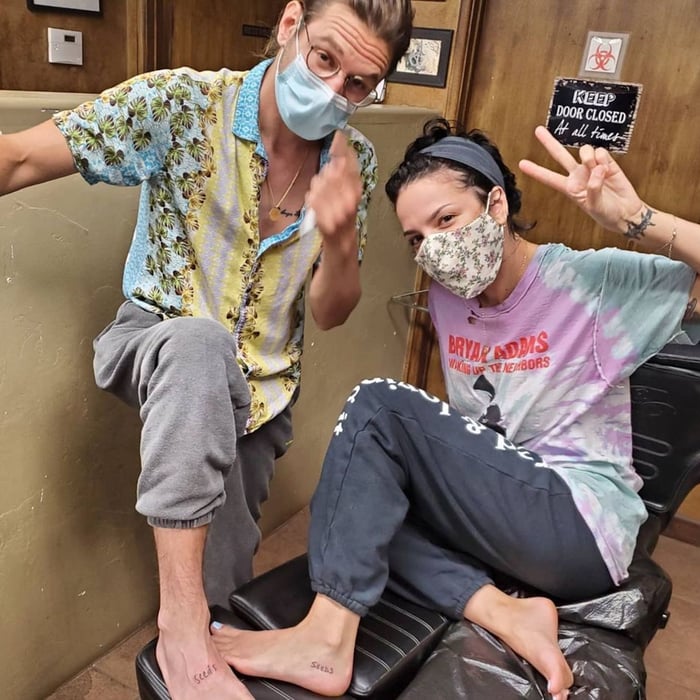 Halsey just shared amazing news: she's expecting a baby with boyfriend Alev Aydin! The couple have kept their romance pretty low-key and under the radar, although they've been together for a while now. Since they've been so private, we really don't know a lot about their relationship, or even much about Aydin himself, who works in the movie and TV industry. With this major baby news, though, we're super curious to learn about the soon-to-be father! Aydin, an artsy writer and producer, has shared a few things about himself and his life on social media, so keep reading to see our roundup of all the most important facts you should know about him.
His Birthday Is March 17
In March 2020, Aydin posted a melancholy picture on his 37th birthday. "Strange times for a birthday #37" he wrote. For those keeping track of astrology (like Halsey, who's shown off her love for astrology pretty often): that makes him a Pisces!
He's Turkish
From time to time, Aydin posts about his Turkish roots, and plenty of people comment back in the Turkish language, too. In February 2020, just before the pandemic shut down travel, he traveled back to the country, which he called "the motherland" in an Instagram post a few months later.
He's a Filmmaker
Aydin is a screenwriter with a handful of TV credits to his name. Back in 2017, he produced and wrote all eight episodes of a series called Small Shots. He also wrote a 2013 show called Turbo and Joey, and wrote and produced a 2017 short film, HipMen: Los Angeles.
He's Worked in Front of the Camera, Too
Along with his work as a producer and writer, Aydin has acted in a few projects, too. He wrote and starred in the 2013 film Lonely Boy and also appeared in 2018's Cruel Hearts; both projects had him working with Melora Hardin of The Office fame. He's even done the soap opera circuit: he appeared on a handful of General Hospital episodes between 2008 and 2010!
He and Halsey Got Matching Tattoos
Back in June 2020, tattoo artist Amanda Owley shared a few snapshots from when Halsey and Aydin got tattoos at her salon. According to Owley's post, the couple got tattoos of the word "seeds" on their feet, in each other's handwriting.