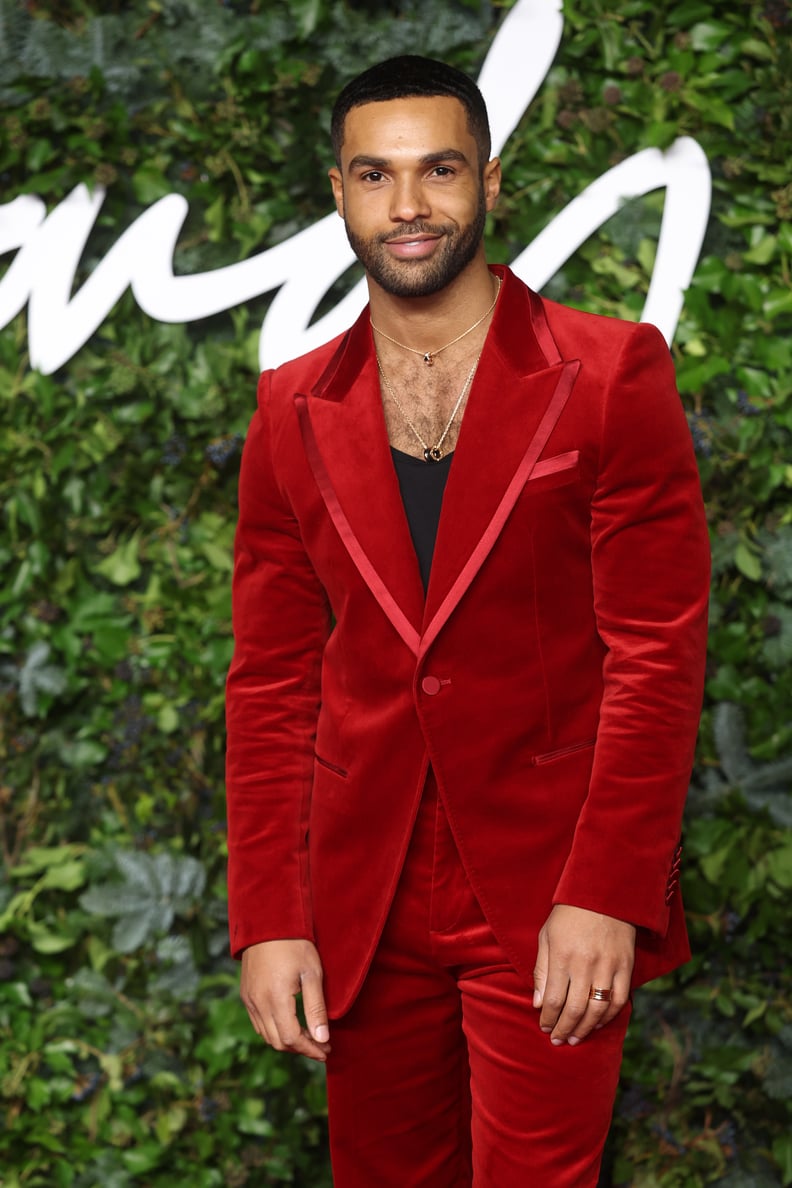 Getty | Mike Marsland
Emily in Paris has a new hunk in town for season two, and his name is Lucien Laviscount. The British actor first broke into the acting scene in 2007 after landing a reoccurring role in the British soap series Grange Hill. Lucien's talents took him across the pond eight years later when he starred as a preppy bad boy in Ryan Murphy's highly successful thriller series Scream Queens. Fun fact: His character's name, Earl Grey, was a comedic homage to his hometown roots. Since then, he's added several more credits to his résumé including Katy Keene and Trust, a new steamy thriller starring Nina Dobrev. Now, Lucien is gearing up to win over fans' (and Emily's) hearts in season two of Netflix's over-the-top drama series Emily in Paris, where he'll be playing Alfie, a charming transplant from England and a competing love interest. Get acquainted with the actor ahead.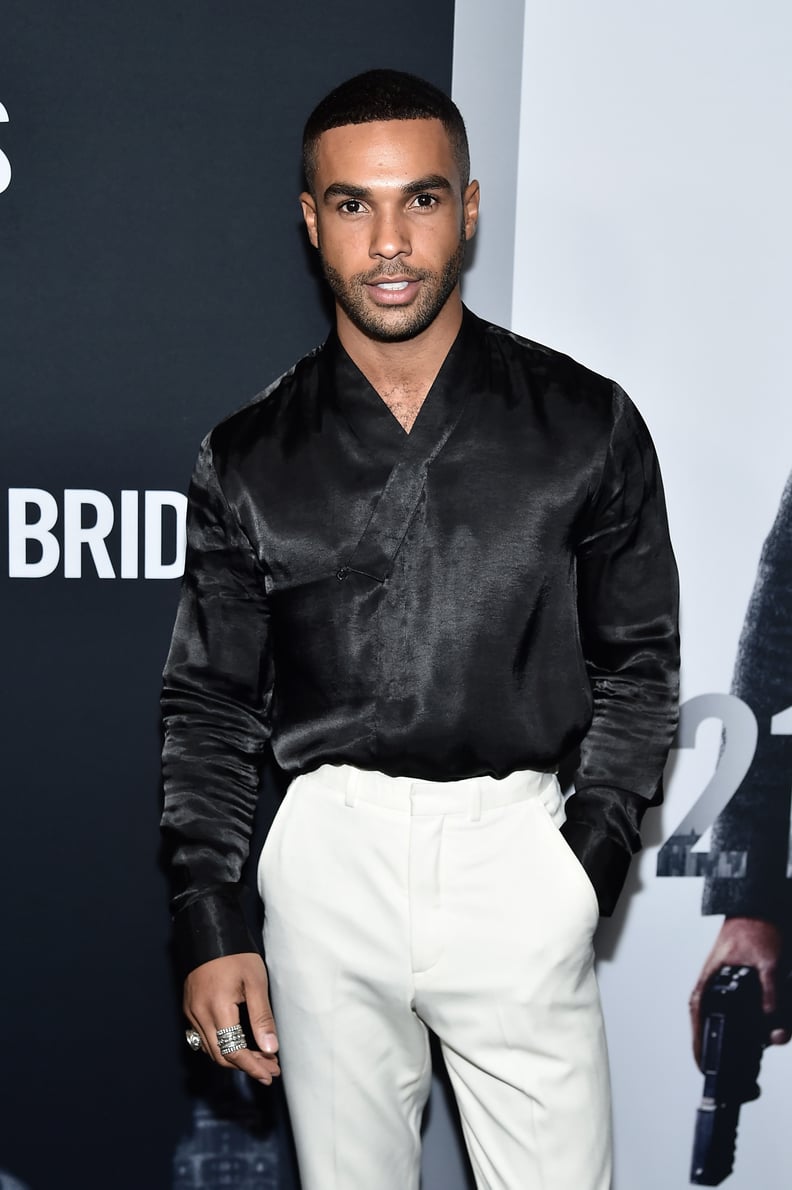 His First Job Was Modeling For David Beckham's DBO7 Brand
"I was a cocky little kid, I'm not going to lie," Lucien recounted to Harry Connick Jr. in an interview. The 29-year-old actor, who began working at the tender age of 10, said how he got into acting is "a little bit bizarre," and it all started with "a big afro" and a "beautiful shopping attendant." After some words of encouragement from his mom, little Lucien went over to the young sales woman and in a low sultry voice said, "Baby, listen, are we getting out of here or what? Because I don't know about you, but I think The Lion King is showing down the road." He didn't get her number, but he did score an invite to a casting call for a new kids clothing line from the woman standing nearby. Lo and behold, it was for David Beckham's DBO7 line.
David Beckham Encouraged Him to Go Into Acting
Had it not been for legendary soccer star David Beckham, Lucien might have never made it to the big screen. While working at Marks & Spencer as a youth model for Beckham's DBO7 clothing line, Lucien said the former professional soccer player pulled him aside and encouraged him to seriously consider a career in acting. "I thought I was going to get sent home," Lucien told Fox 11 Los Angeles referencing the time Beckham came running onto set after he had be caught goofing off mid-shoot. Instead Beckham applauded his creativity and humor and told him, "You should be an actor." Lucien has been riding that high ever since.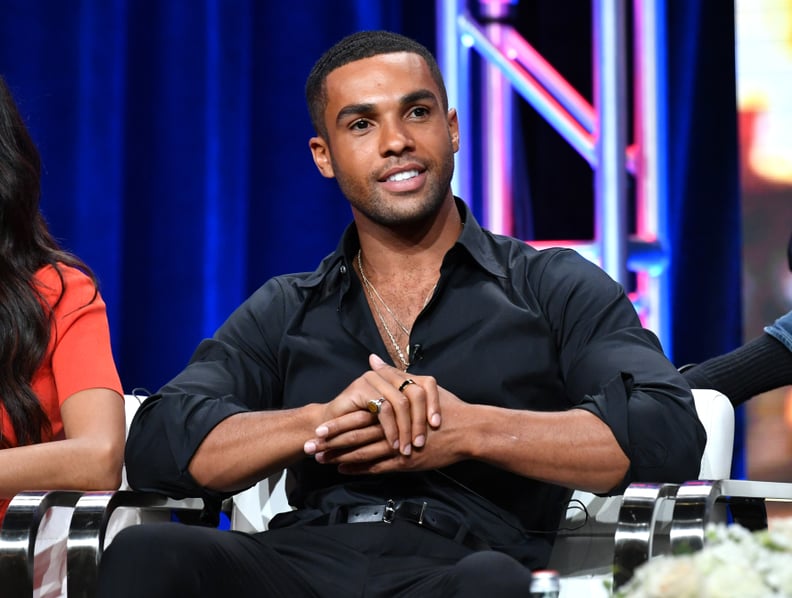 Ryan Murphy Wrote Him Into Scream Queens
To say Lucien's audition process for Scream Queens was an emotional rollercoaster would be an understatement. After sending in an audition tape from the UK, the actor was invited to an in-person audition with the series's director, Ryan Murphy. Within a hour of leaving the studio, Lucien got a phone call saying he didn't get the part. "I was devastated," he told Fox 11 Los Angeles. "I knew it was something that I really really wanted."
If you've seen the horror series, then you know Lucien's audition journey has a happy ending. Later that same day, the actor got a follow-up call from Murphy, who told him he was going to write him into the script; he wanted Lucien to be a series regular. His character's name was Earl Grey, a playful nod to his British roots.
He Comes From a Family of Bodybuilders
Despite growing up in a family of professional bodybuilders — his mom was a fitness instructor and his dad was a personal trainer for the British TV reality series Gladiators — Lucien never really got the itch to try it out himself. "It was just one of those things where growing up in the gym, that's the last place you wanted to be because we'd finish school and go back to the gym," he recalled to Fox 11 Los Angeles. It wasn't until he was about 18 years old that he got seriously into training; however, "bulking up" was never an interest of his. Nowadays, he's all about developing lean muscle, which means squeezing in a few reps of push ups — or "press ups" as the British call them — at least four days a week.
He Released a Single "Dance With You" in 2012
Lucien broke into the music scene back in 2012 with his single "Dance With You" featuring rapper Mann, which he described to Digital Spy as "a fusion between R&B and feel-good vibes." The three-minute song was given a major Hollywood treatment by Lucien's management and developed into an eight-minute music video or "epic film" as the actor put it. Unfortunately, it looks like his singing career was short-lived.