Who Was Lord Snowdon's Second Wife Lucy Lindsay-Hogg?
Everything We Know About Lord Snowdon's Second Wife, Lucy Lindsay-Hogg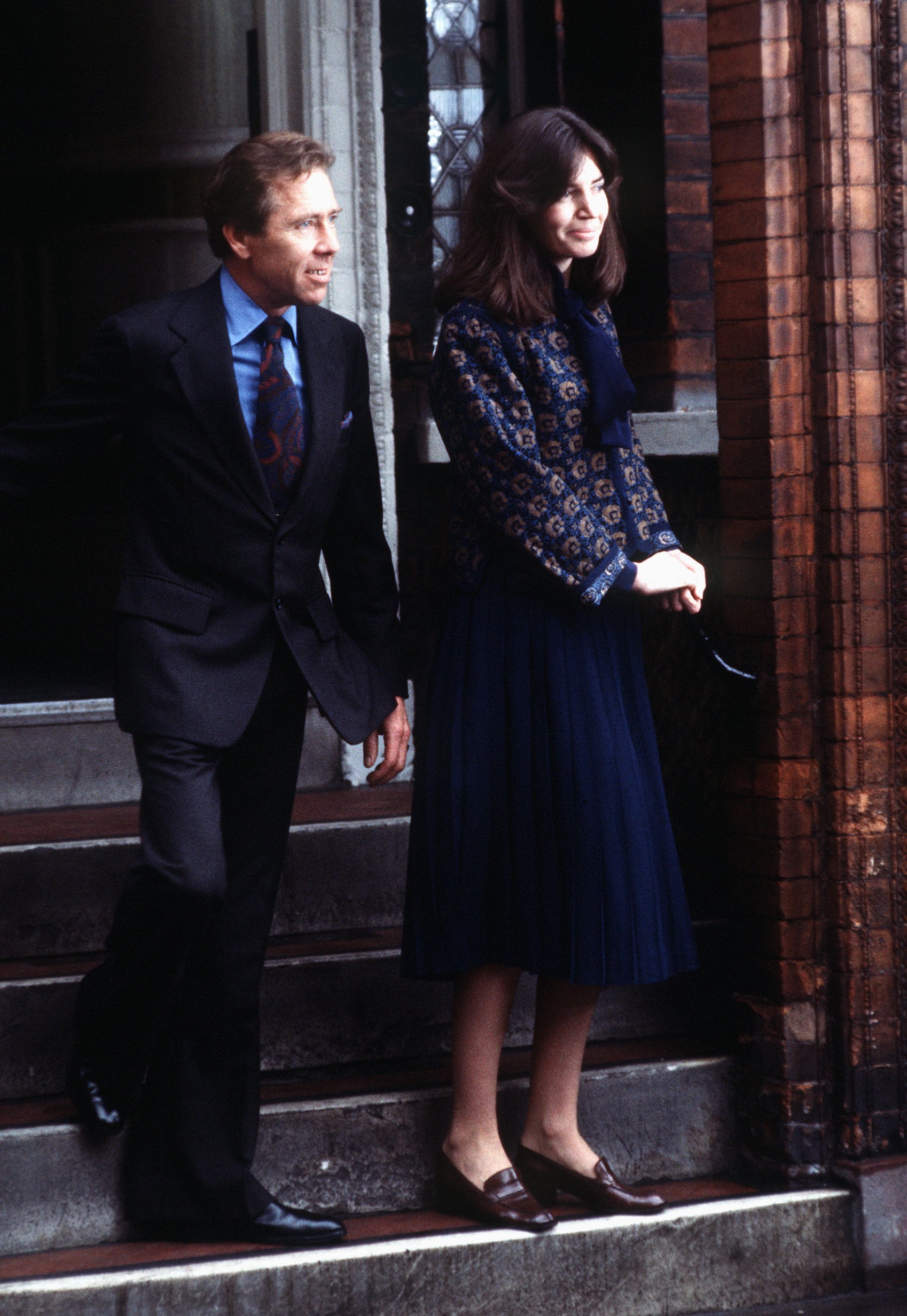 Imagine being married to Queen Elizabeth II's sister, Princess Margaret, then divorcing her. Then imagine being the woman who married Princess Margaret's ex-husband after being one of his many mistresses. This is what happened with Lord Snowdon, born Antony Armstrong-Jones, and his second wife, Lucy Lindsay-Hogg. These royal relationships can get complicated, and since they are such a big part of The Crown, we figured a refresher may be in order before season three drops on Nov. 17 on Netflix.
After 18 years of marriage, Princess Margaret and Lord Snowdon were divorced, and soon after he was remarried to Lucy. While their romance began out of scandal — the two were rumored to have been together for four years while he was still married, according to Now to Love — they had a really long marriage . . . until he cheated and she found out.
So, beside being part of one of the most famous royal breakups, who is this Lucy? Well, very little is actually known about Lord Snowdon's second wife, but what we do know is that she had many admirable traits and accomplishments to her name. Keep reading to learn more.
She's Irish
Lucy was born Lucy Mary Davies. She was born in Ireland in 1941 and according to Snowdon: The Biography in an excerpt in The Daily Mail, when Lucy first met Lord Snowdon "she was slim, elegant, and tall — towering over Tony by several inches — and had the dark good looks of a Spanish marquesa." The book revealed that her future husband "found her shy, gentle, loyal and kind, less physical than the Princess, but far more prepared to dedicate herself to the happiness of those she loved."
She Worked in the Entertainment Industry
Like her ex-husband who was a famous photographer, Lucy also worked in the entertainment and film industry at one point. She is credited as the associate producer on eight film projects via the British Film Institute and it was her career background that eventually led her to being a part of Lord Snowdon's world. According to Snowdon: The Biography by Anne de Courcy, via The Daily Mail, Lucy and Lord Snowdon met at a dinner party in Chelsea in 1972 and, since he was in need of an assistant and she had been married to a film director, she got the gig. Their affair began shortly after.
She Is a Mother
After Lucy married Lord Snowdon, she quickly became a mother. In 1979, the couple welcomed their daughter, Lady Frances Armstrong-Jones (now Lady Frances von Hofmannsthal), who is the only other legitimate child from Lord Snowdon (he had two children with Margaret). Their daughter is creative like her parents — she is currently one of the editors in chief at Luncheon magazine.
She Was Married Once Before
Before Lucy became involved with Snowdon, she was married to a filmmaker named Michael Lindsay-Hogg, who is best known for his work with The Beatles and The Rolling Stones and directing the series Tinsel Town. The two wed in 1967 and divorced in 1971.
She Didn't Stand For Lord Snowdon's Infidelity
Even though her romance with Lord Snowdon began as an affair (one of many on his part), Lucy was not going to knowingly sit by and watch her husband run around with other women. Once she learned of her husband's infidelity, she divorced him in 2000 after being married 22 years (they were together from 1978 to 2000). He was reportedly having an affair with journalist Anne Hill for most of their marriage and it was later discovered that he fathered a child with journalist Melanie Cable-Alexander while they were still married. Despite getting a divorce, the two stayed close until his death in 2017 and were even spotted out to lunch together back in 2014.
Lucy might be a high-profile woman who is forever linked with the British royal family thanks to her marriage to Lord Snowdon, but she has somehow managed to keep her private life under wraps, which is impressive to say the least.