Why Diane From The Good Fight Is the Work Inspiration You Need Right Now
No matter what field you're in, you have to admit that Diane Lockhart, the ambitious, pull-no-punches lawyer at the forefront of The Good Fight, offers some serious workplace inspiration. Diane is unafraid to speak her mind — in the boardroom or at home — and is equally fearless when it comes to taking on a big case or standing up for what she believes is right. We'd argue that she's the ultimate badass woman who we can all aspire to be, even if all your big meetings are happening virtually. Keep reading to find out why Diane can be a workplace role model, and get ready to see more inspiring moments in the upcoming season of The Good Fight.
She Is Always the Adult in the Room — and Holds Her Ground
Since the show is set in a real-world scenario, the characters are dealing with a hyperrealistic political situation — including the uncertainty that comes with not fully being able to trust those in charge of making and enforcing the law. Diane proves herself to be a level-headed presence, even in the face of a chaotic and changing political climate. Diane's moral fiber has several times been tested throughout the show, and she continually takes the high ground and sticks to it, even when it may be an unpopular point of view. While she's on the front lines of social justice, Diane is also an unflinching portrait of a multidimensional woman. For example, in season three when the founder of the Me Too-inspired "Assholes to Avoid" list tells Diane she's a traitor for suing to have the site taken down, Diane comes back with a powerful message: "Women aren't just one thing," she says, "and you don't get to determine what we are."
She's an All-Around Badass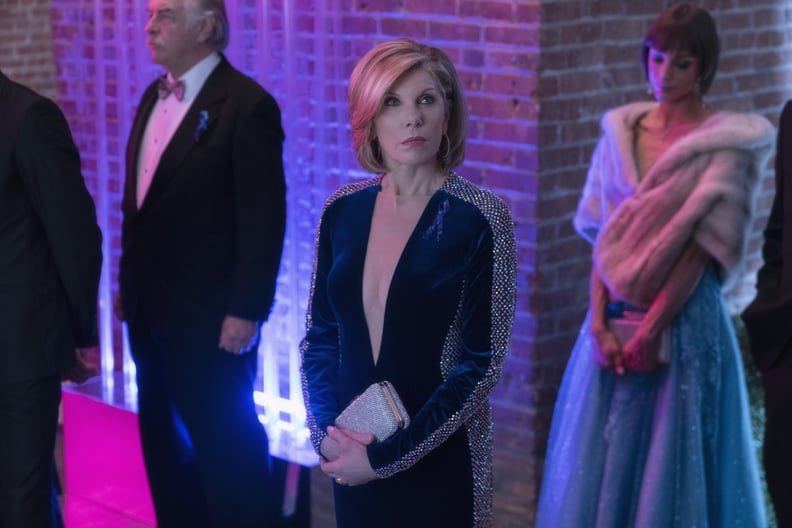 If there's one thing Diane's not afraid to do, it's put a man in his place. She demands attention and respect, whether it's from her colleagues or her love interest — she's a no-BS type of woman who makes her presence known. Even when she loses all her money in a Ponzi scheme and basically has to start from scratch, she pulls herself up, does the work, and eventually makes partner once again. In season four, we'll see more of that strong conviction from Diane, especially in the wake of the explosive finale of season three when a S.W.A.T. team descends on her home.
She Mentors the Next Generation of Strong Women
Season one of The Good Fight sees the appearance of Maia Rindell, Diane's goddaughter and newly minted lawyer. Diane makes it a point to take Maia under her wing and mentor her during the early stages of her career. Diane's attitude is a testament to why women supporting women — in the workplace and in life — is always the right choice. She's definitely tough (and perhaps a little scary), but she'll go to bat for her people.
Watch the Trailer for The Good Fight Season 4
The Good Fight premieres April 9, only on CBS All Access.