Yara Shahidi on Mom Keri's Impact on Her Life and Career
Yara Shahidi's Mom, Keri, Has Given Her Some Life-Changing Advice: "She's Taught Me So Much"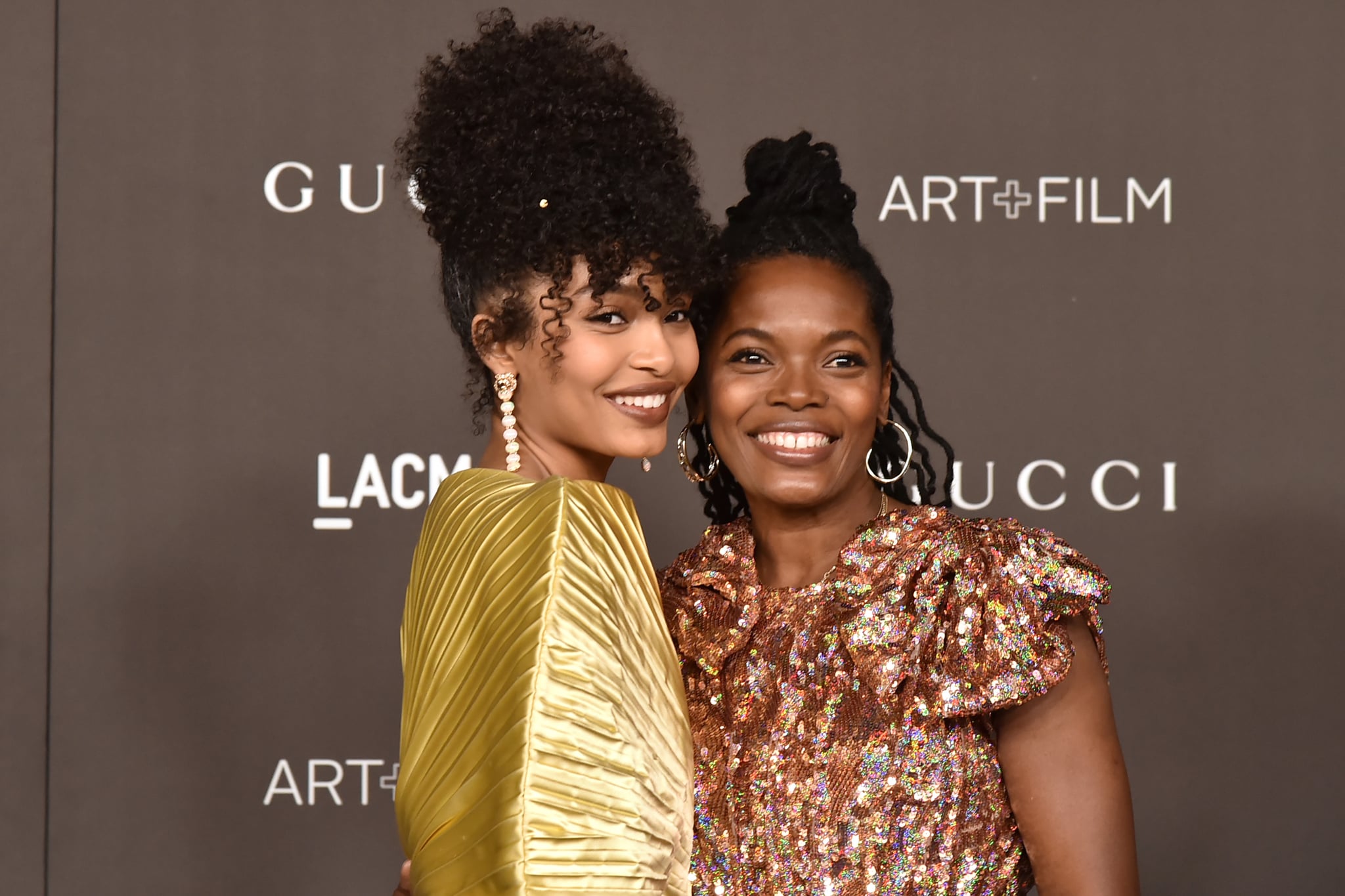 Image Source: Getty / David Crotty / Patrick McMullan
Yara Shahidi and her mom, Keri, are a powerful duo. Over the years, we've seen them hit the red carpet together, tease each other during fun interviews, and show off their dance moves on Instagram. Their latest mother-daughter venture involves Samsung's Put Mom in the Picture campaign, which encourages people to use the Samsung Galaxy S20 Ultra to capture heartwarming moments with their moms.
On Mother's Day, Yara will use the phone's camera to host a special Instagram takeover on Samsung's @withgalaxy page and give followers a peek into her fun-filled weekend with Keri. Users can also post pictures with their moms and include the hashtag #withGalaxy for a chance to be featured on the Instagram page. Ahead of Yara's takeover, POPSUGAR spoke with the 20-year-old star about the initiative and how her mom has been such an inspiring, positive force in her life.
POPSUGAR: How did you get involved with Samsung's Mother's Day campaign?
Yara Shahidi: I'm a new member to Team Galaxy, but what I love most about Samsung as a brand and where we really connected is how creative and friendly they are. For this campaign, they said, "Yeah, we want you to talk about your mom, but we really want this to be a carrier of whatever your vision is." One of the first things we did together was go to a Thom Browne fashion show, and that was also Samsung helping him bring his creative vision to life. So for the Mother's Day campaign, it's really an extension of our partnership. Everyone who knows me knows my mom and I are a duo. That is my partner in crime, and she is the mastermind behind most of my Instagram photos. To be able to share a little bit of what our relationship is like and to focus the spotlight on her was so fun.
PS: How do you two plan on celebrating Mother's Day?
YS: We have a mix of things planned. Everyone is in a different situation right now than we were last year. Part of our plan is to revel in the small things that we love. Whether it be starting the day with our go-to coffee, which is made a specific way — aka with a ton of chocolate chips in it — or just being together with the family. We've been trying to figure out how to make it as much of a fun family day as possible. So instead of focusing on things that are big and grand, we're focusing on how to make things special within such different circumstances.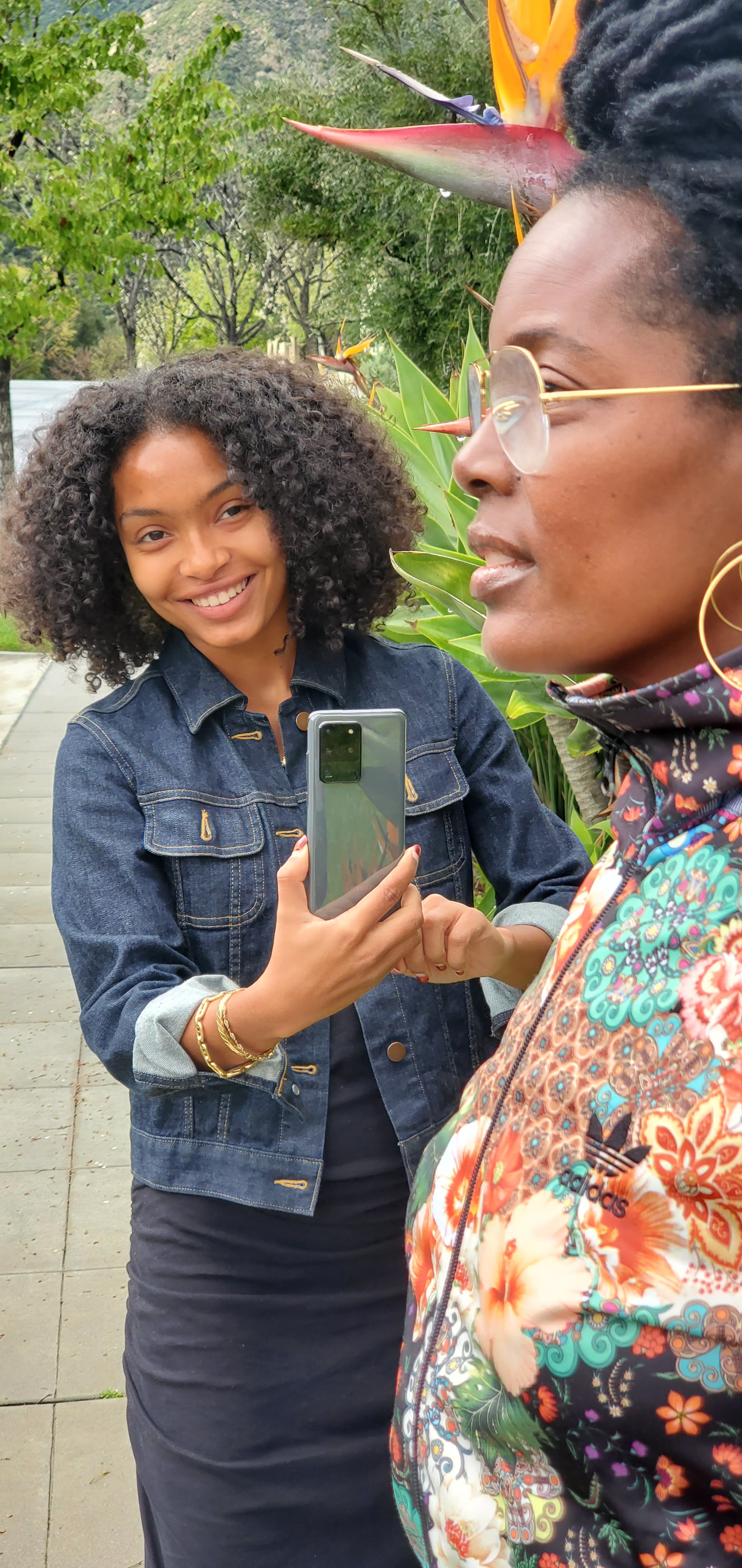 Image Source: Courtesy of Samsung
PS: What piece of advice has your mom given you that's kept you motivated in both your personal and professional life?
YS: "Abundance has to flow" was one of the first things that she taught me. What I think she means by that is a couple of things. There's literal abundance with monetary abundance, but also, we're not put on this earth to only accumulate. We're put on this earth to be in relationships and to be a part of the community, whether it be with your money or even with your time and your resources. Committing to one another is really important.
"To have somebody who so fervently believes in what she has to offer reaffirms that I have to come into spaces knowing what I have to offer."
In work, like with Grown-ish, that comes down to, "How can I be the best colleague? How can we make this set feel like a place where everyone wants to go to?" And it's literally what everybody says when they come to set, just how welcoming it is. But it also stems from a deep understanding by the entire cast and crew that everyone on set is necessary. The show will not go on if each of us isn't doing our jobs. In terms of philanthropy and the rest of my life, I'm really grateful to have all of these opportunities. But it's really about how I — whether it's in big or small ways, in short-term or long-term ways — use these opportunities to extend past myself, to extend past being self-serving and toward being community-serving.
PS: What's something your mom has taught you more so through her actions than words?
YS: This is my favorite part about maneuvering work with her, because, quite honestly, with everything happening in the world, we go through a lot of firsts together. But it's been a mix of witnessing her expertise in things and going through those firsts.
What she's exemplified in how she maneuvers, there are two things. One is that you're supposed to be wherever you are and that you're there for a reason. Sometimes, as young, Black women, we're in positions where we can feel intentionally undermined or made to feel like we don't fully belong — we're on temporary ground. To have somebody who so fervently believes in what she has to offer reaffirms that I have to come into spaces knowing what I have to offer.
And the other thing that she exemplifies, she is one of the most engaged people I know. It doesn't matter if you run into her at an airport or at a coffee shop or on a walk. She's always thinking about how she can be of service to other people. She's like, "Hey, I got into a conversation with a young lawyer and I'm connecting her with the lawyers we know," and the next thing you know, this young lawyer has more opportunities, but this was an airport run-in. But that's just how her brain works. Even in conversation, she's kind of conspiring for the success of all people, and that's why I pay such extreme attention to what people are saying. The art of conversation is something I've learned.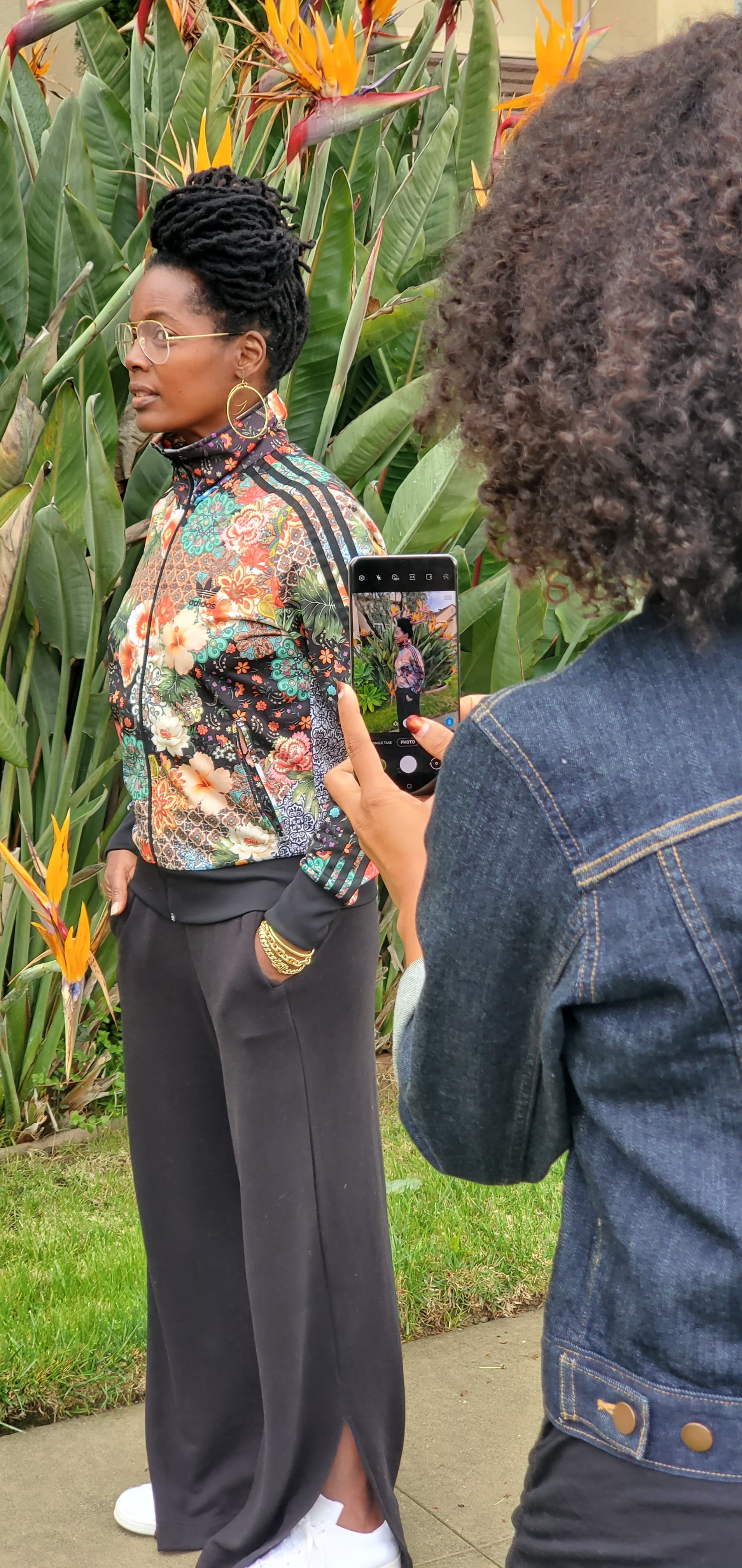 Image Source: Courtesy of Samsung
PS: Wow, that entire statement is so powerful.
YS: Yeah, I wish everyone had the opportunity to be in her space, because she's taught me so much about what it means to be engaged. I'm a full-on Aquarius. I'm a zone-out type of person, but I'm grateful to have that life lesson and the power of genuinely being present.
PS: What are some of the fondest memories you have with your mom?
"My favorite memories are belly-laughing in the kitchen at way-too-late o'clock. My family has such a specific sense of humor, and we understand each other, which means that we're crying from laughter a lot of times."
YS: My favorite memories are belly-laughing in the kitchen at way-too-late o'clock. My family has such a specific sense of humor, and we understand each other, which means that we're crying from laughter a lot of times. Those moments are always so dear to me, but also moments like me and Mom taking on Camp Flog Gnaw together for the first time, stuff like that. A lot of the memories that we've made in the last year or two years have been that crazy, hypersurreal balance of just living our lives and then going to some sort of surreal work thing. Like, "Oh, we were in New York five times in a week, and then we went to a concert because we wanted to, and then we went roller skating." To go through those moments of existing in the world together amidst this crazy work world is so fun.
PS: If you made a playlist inspired by your relationship with your mom, what songs would be included?
YS: One of her favorite songs is Bobby Womack's "If You Think You're Lonely Now," so that has to go on there because of the amount of times we make direct eye contact and go [singing], "If you think you're lonely now, wait until tonight!" Who else? Juto and lots of James Blake. That's one thing that was so heartbreaking. My mom flew out one time so that we could go to a photo shoot together, which means that we missed a James Blake concert, but the boys in our house went. And when I tell you, they would not stop talking about how good his concert was.
PS: What's your go-to watch for a movie or binge night with your mom?
YS: My mom gets the most random Netflix suggestions. Her Netflix suggestions don't even pop up on mine. Mine gives me the regular recommendations, and hers is like, "Have you seen this foreign film that we shot in 10 different languages?" So I love watching whatever she likes. One of her favorite shows is called Shtisel, so that's one that we're watching currently. In terms of a classic movie, we just recently watched Remember the Titans. It's so brilliant.