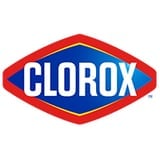 Alongside
Clorox®
, we're shining a light on ordinary people doing extraordinary things to help their communities during COVID-19.
Before the novel coronavirus (COVID-19) pandemic hit, Dr. Audrey Cruz was adjusting to life both as a new internal medicine attending physician and as a new mom to a baby boy. Meaning, she was still in the throes of acclimating to her own new normal as the world started to change in the face of the coronavirus. "Being a new mother comes with its own set of challenges, but being a new mother during a pandemic certainly takes things to the next level," Audrey said. "Navigating motherhood, returning to work after maternity leave, and being a front-liner in a pandemic was definitely a lot to adjust to."
And to add to the weight on her shoulders, Audrey and her fellow Asian-American colleagues across the country were suddenly facing an onslaught of hateful and discriminatory speech due to the virus originating in China. "During the early days of the pandemic (and even now), there were reports of an increase in violent attacks, racist speech, and biased language against Asian-Americans," Audrey said. Instead of just keeping her head down, Audrey decided to join forces with other Asian-American physicians to create a now-viral video accompanied by the hashtag #IAmNotAVirus — and found her voice along the way.
Audrey said the start of the pandemic felt like a blur — everyone was uneasy and nervous about treating a completely new virus with an unpredictable disease course. "It was really intimidating at the beginning," she said. "There were so many questions that went through my head, like 'Are we going to have enough PPE? What types of treatments am I supposed to start? What if my colleagues and I get infected? How bad are we going to get hit?'"
Suddenly, Audrey was working 12-hour shifts, seven days a week as part of the healthcare team serving as the primary providers for patients in both the clinic and the hospital, including those who were infected with COVID-19. "It was such a crazy time because we just did not know how everything would unfold," she said. "While it is definitely nerve-wracking being on the front lines, I feel honored to be able to help my community during a time that they need me the most. Although many of us were scared, we were willing to give it our all. It felt like we were going into battle."

But Audrey said the toughest part about being a front-line physician was making the hardest decision of her life: to send her 6-month-old son to live with her parents in order to minimize his exposure. "My main concern as a new mother has always been the health and safety of my son," she said. "I wanted to take every precaution to prevent him from getting sick, and during my shifts as a hospital physician, I'd be working for 7 days straight on the COVID floor. It was one of the hardest things I ever endured."
Now, as her schedule has become a bit more manageable, her son is back home with her and her husband, but Audrey said she still goes through an intense decontamination protocol when she gets home. "Our family has gotten pretty used to the decontamination process and the fact that they will probably not see much of me when I'm working at the hospital," she said. "I usually won't eat dinner at the same time as my family because by the time I take my scrubs off and shower, it's my son's bedtime. At home, we try to make it as normal as possible with my son when I am not at work. He loves to go outside for walks, but at this point we still avoid taking him to stores or other indoor public areas. It's hard to say if things in our home will ever go back to the way it was, but we have been growing accustomed to the new normal."
Audrey's new normal now also includes a more active social-media presence after she and many other Asian-American physicians put out the #IAmNotAVirus video. "Social media has been such a powerful platform that's given me a voice to help educate my audience and share my experiences as a doctor during the pandemic," she said. "As an Asian American healthcare worker, I feel that it's important to educate our community and bring awareness to the issues that we have been facing. I decided to speak out on behalf of the Asian community in hopes of inspiring fundamental changes in our society and to change the mentality behind racial bias and discrimination. The hope is that we continue to listen to each others' stories and understand that we as humans are all fighting the same virus."
Audrey also said that by becoming more vocal on social media, she's feeling more optimistic about the future, and has started to reevaluate what's important in life. "I'll never again take for granted the little things, like going to the movies with my family or a concert with my friends," she said. "I just want to tell people to please keep wearing your masks and please continue to socially distance as much as possible. Humanity has overcome so many disastrous events in the past, and together we'll get through this pandemic, too."
Credits: Editor: Aviel Kanter; Visual Designer: Mia Coleman