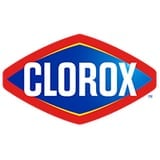 Alongside
Clorox®
, we're shining a light on ordinary people doing extraordinary things to help their communities during COVID-19.
As the director of leadership and global initiatives at The Lower Eastside Girls Club of New York, Erikka Electra James is usually surrounded by the young women the club serves, facilitating classes, speakers, and social justice initiatives. She helps members with career readiness and leadership training, internships, and travel opportunities, and is in close contact with individual families on enrollment and community outreach. Her days are full and bustling as she moves throughout the Girls Club headquarters on East 8th Street in Manhattan — that is, until the doors closed this March due to the novel coronavirus (COVID-19) pandemic.
However, Erikka and her team haven't missed a beat, quickly finding ways to pivot their programming to fit the new world of virtual learning. "Our online programs focus on what we can do at home with the resources we have around us," Erikka said. "Our virtual classes have become a safe space for members to reflect, check in, and share their concerns about life in general. The stress of being a young person right now is so overwhelming, that just sharing space with familiar faces means so much."
No matter where or how programming is taking place, Erikka said teaching girls about social justice is at the core of what she and her colleagues do at the Girls Club. "Social justice, art, and activism are the life forces that drive all of our programs and events," she said. "We integrate these themes into our curriculum and make sure the social justice issues that are important to our members and their communities are heard. Our members learn how to make and change policies and how to build careers that are unique and impactful. You teach social justice, art, and activism by doing, by actively questioning, by being out in the streets, and by creating conversation. Through our work, we are lifting each other up and creating space for the voices of our young people to be heard."
Making the switch to doing everything online has been challenging, Erikka said, especially when taking into consideration the needs of the communities that the Girls Club serves. "The challenges of virtual programming are of course being on the computer all day, screen time exhaustion, and access to devices," she said. "Many of our members didn't have their own computer or tablet for weeks after schools closed."
Yet, the move to digital has also come with some surprisingly positive outcomes. "Some beautiful and creative exchanges have also come out of virtual programs," Erikka said. "Our members have attended virtual seminars, conducted virtual interviews, hosted and participated in panels, and shared their art, poetry, and dance moves all on screen. It is a joy to feel so connected even when we are far apart."
Erikka is also working on ways to keep people connected to what they would normally be able to experience at the Girls Club — their newest initiative is Weekly Wellness Kits, boxes filled with necessities for the families who frequent the club. "It includes cash infusions, healthy meals made in our culinary center, non-perishable staples, fresh eggs and pasta from a local organic farm, and supplies and program kits with activities to do at home," Erikka said. Program kits include computers, notebooks, art supplies, plant starters, and embroidery kits. To date, they've given out over 2,500 boxes and served almost 15,000 meals in collaboration with other community food giveaways. "Wellness in every form is so important right now," said Erikka. "Our community needs to be well in order to survive."
Now, the Girls Club is taking baby steps toward reopening, and has started holding classes and programs in outdoor spaces. "We're using the streets, the parks, our rooftop, and our courtyard," Erikka said. "[Our members] are even more excited to see each other, dance, engage in fun activities, and just have the opportunity to leave the house." Plus, once indoor gathering is back on the table, the Girls Cub can start working on its new location. "In 2021, we will open our Center for Wellbeing & Happiness, a holistic inter-generational education space that will provide training, workshops, and classes for all members of our community," Erikka said.
Erikka said she's excited to keep finding new ways to lift up the next generation of girls and their families, during COVID-19 and beyond. "We are more than just a physical space — we are a resource for families, a safe space for members, a hub for critical thinking, change making, and home to the next generation of ethical, entrepreneurial, and environmental leaders," she said. "My hope is that we continue to support and build community and nurture our social justice warriors who are ready to inspire change. Look out world, here come your future leaders!"
Credits: Editor: Aviel Kanter; Visual Designer: Allie Pakrosnis