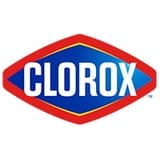 Alongside
Clorox®
, we're shining a light on ordinary people doing extraordinary things to help their communities during COVID-19.
As a second-year family medicine resident in New York, Dr. Jacqueline Segelnick pretty much always has her hands full at work, not to mention the 2-year-old waiting for her at home. But when the novel coronavirus (COVID-19) pandemic hit — and surged in New York — she knew she had to help any way she could, even if it meant giving up precious time with her husband and daughter. "The residents were pulled from all other responsibilities to solely help our inpatient service including ICU, COVID-19 units and hospitalist service," Jacqueline said. "We changed our normal 7am to 7pm schedule to include overnight shifts. The relationship and camaraderie between staff, the true caring and kindness and the feeling of 'we're all in this together' became a lifeline."
Jacqueline had to make some tough decisions about how being on the front lines would effect the rest of her family. "I had to figure out a way to keep my family safe, keep myself sane, and take care of all these really sick and acute patients," she said. "I couldn't imagine that if, God forbid, something happened to me, that I didn't kiss my daughter goodnight, so rather than quarantine from my family, I went through an entire decontamination process every day to get the chance to kiss her and my husband."
Jacqueline said the early days of the pandemic were extremely scary for her and her colleagues. "It was honestly a nightmare," she said. "The doctors felt really hopeless with all the unknown. We were trying everything but most people were not getting better. We were struggling to get ventilators. We were running out of PPE. Anyone we saved was a true victory and it was the only thing that kept our spirits high. It was a true collaborative effort where we all tried to stay as much up to date and learn from other countries and states what to do."
Then, after long days battling COVID-19, Jacqueline had to stop her daughter from wrapping her in a normal bear hug when she walked through the front door. "My two year old didn't really understand, so she would cry when I got home and my husband had to hold her back," she said. "I would change my clothes at the hospital, wipe down my badge, my watch, and my bag. When I got home I would change again in the garage and go straight to the laundry room put in laundry and then go to the bathroom for a shower. My mom would wipe down the doorknobs and start laundry. I did laundry every single day for 3 months. I also chose not to hug my dad for those few months to protect him because he is immunocompromised."
While Jacqueline was on the front lines working in a hospital inundated with COVID-19 patients, she also had to figure out how to talk to her toddler about what was going on. "She's two so she really didn't understand," she said. "My husband would just explain that mommy got dirty at work and needs to shower. All she really cared about was that afterwards I sat down and gave her a hug and read to her, which is why I made that personal decision to not quarantine myself from my family. I felt that if I was as careful as possible the benefits outweighed the risks. Kids are resilient. She is now adjusted to our new routine."
Jacqueline also feels like there are some valuable life lessons her daughter can take away from living through a global pandemic. "When people come together, we can accomplish great things," she said. "New Yorkers came together and masked up and we did flatten the curve. The front line workers and healthcare workers came together to support each other. I also want her to realize that we have to take care of ourselves to take care of others."
Now as cases have started to slow down in New York, Jacqueline's schedule has begun to go back to normal — however, she stresses that the fight against COVID-19 is certainly not over. "For New York, I am so proud of what we accomplished but I am seeing more and more people being lax with their mask wearing and social interactions, which makes me more worried about the future and the possibility of a second wave," she said. "What I think people forgot is that the goal was to flatten the curve, which doesn't mean COVID disappears, it means that there's now enough room for new cases in the hospital."
She hopes that people around the country, and the world, keep in mind how important each and everyone's actions are to stopping the spread of COVID-19 once and for all. "You can save a life by wearing your mask every time you leave the house and continuing to practice social distancing," said Jacqueline. "Everyone is a front line worker. Everyone has the ability to save a life."
Credits: Editor: Aviel Kanter; Visual Designer: Allie Pakrosnis