The 100 TV Show Info
The CW's Latest Young Adult Saga Promises "A Love Octagon"
The CW's midseason drama The 100 is set in a posapocalyptic future where 100 young people must re-establish a society after humans had previously had to leave the earth due to its unlivable conditions. It's a high-concept sci-fi drama, but don't worry, this is still The CW — there will be plenty of romantic drama, executive producer Jason Rothenberg assured us at the show's Winter TCA panel. Find out what other details we learned from him and the cast, which includes Isaiah Washington and Henry Ian Cusick.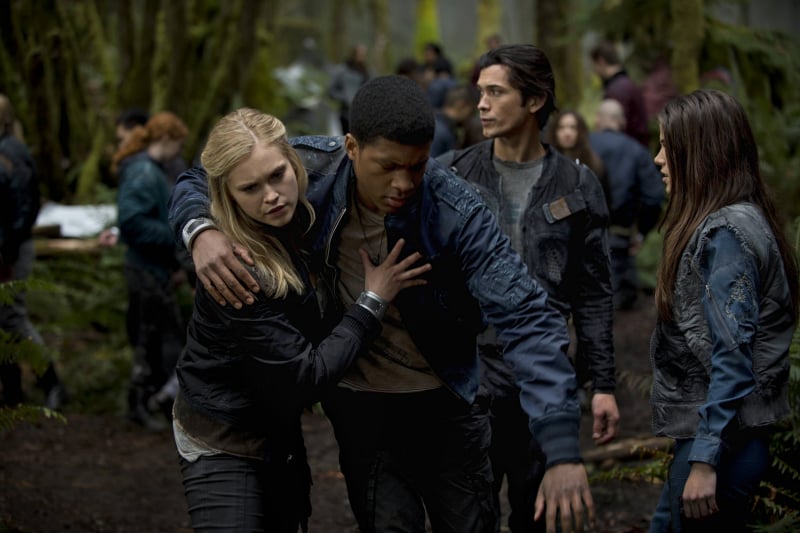 Yes, this sci-fi series will have its share of romance. Rothenberg promised "a love octagon" and said there will be a lot of romantic stuff. Love octagon? We're in.
Mushy stuff aside, things will get intense as the 100 chosen ones establish a society. With the main characters in their teens, you might draw a connection to Lord of the Flies, and Rothenberg says that's right on. He said he'd wanted to create something in that vein right when The 100 was sent his way, so if you see a resemblance, "it's deliberate. We're telling that story write large." He added that, like in that book, some characters "want to hold on to rules and order and discipline in society," while "others are going to go wild, they're going to go native."
Lost star Henry Ian Cusick is in the cast as an authority figure, and he's not necessarily a good guy. "He's a confused misanthrope," Cusick said. "He doesn't like mankind and yet he's trying to save mankind."
Another cast member, Grey's Anatomy's Isaiah Washington, addressed why he wanted to come back to TV: "I didn't think I could offer anything greater than what I thought I had already accomplished," he said, "but when I read this piece, I was invigorated with the humanity of it," adding that the project reminded him of Star Trek.