2017 Bachelorette Party Playlist
25 Songs From 2017 That Will Get Your Bachelorette Party Started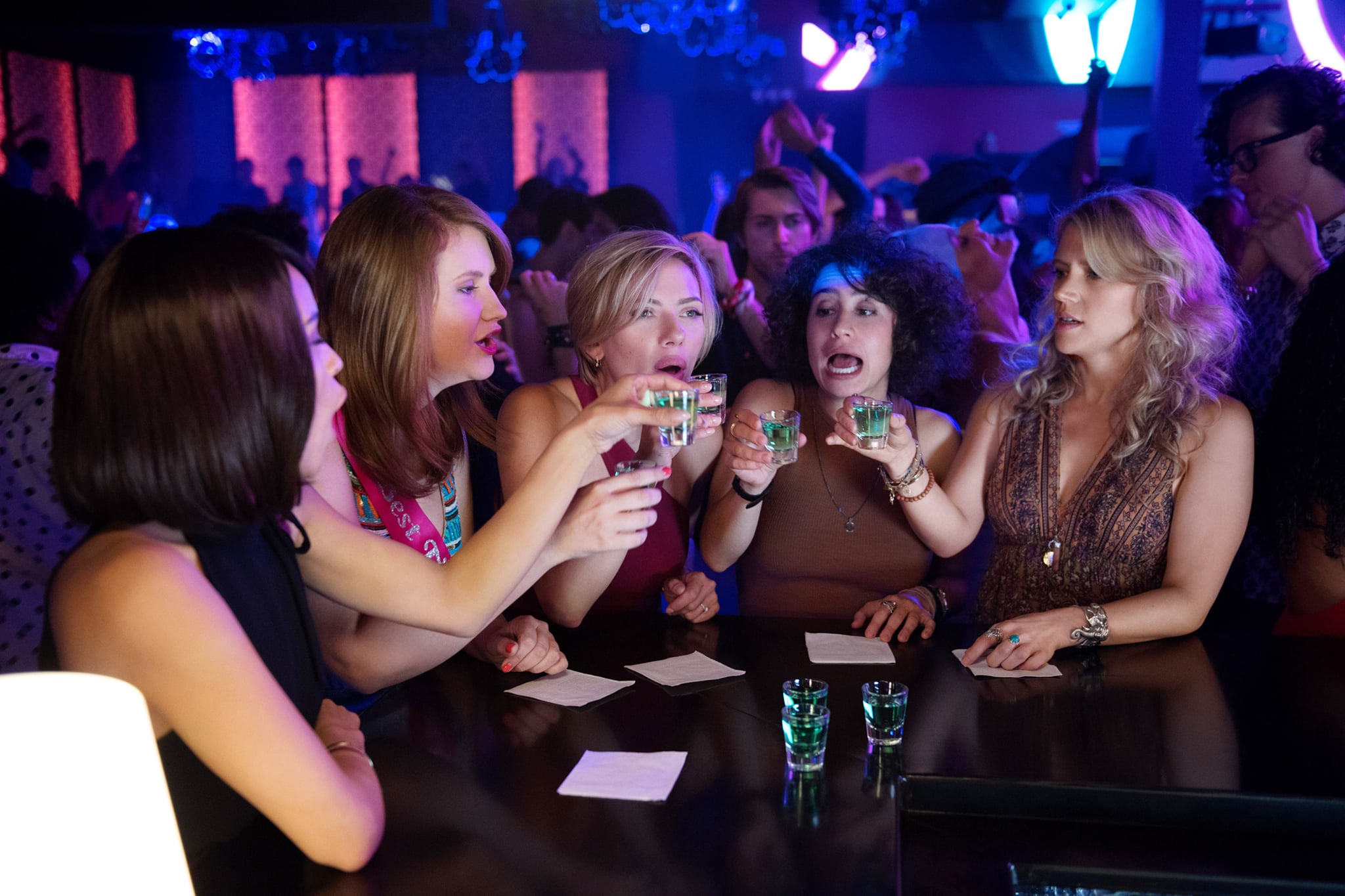 Music can either make or break a party, so to make sure your bachelorette festivities go smoothly, having a good playlist is key. So far 2017 has been a great year of hits (come on, you know you can't resist "Despacito"), which has made putting together a fun mix of songs pretty easy. We'll admit that we had to sneak in a couple that missed the year mark by a month or two because they were too good to skip. So, turn the volume up and let these 25 songs get your bachelorette party started.
"Influence (Taylor Gang Remix)," Tove Lo and Wiz Khalifa
"Whippin," Felix Snow and Kiiara
"Bon Appétit," Katy Perry and Migos
"Despacito (Remix)," Luis Fonsi, Daddy Yankee, and Justin Bieber
"Madiba Riddim," Drake
"Slide," Calvin Harris, Frank Ocean, and Migos
"Trust Nobody," Cashmere Cat, Selena Gomez, and Tory Lanez
"Loyalty," Kendrick Lamar and Rihanna
"I'm the One," DJ Khaled, Justin Bieber, Quavo, Chance the Rapper, and Lil Wayne
"No Frauds," Nicki Minaj, Drake, and Lil Wayne
"Know No Better," Major Lazer, Travis Scott, and Camila Cabello
"Bounce Back," Big Sean
"Green Light (Chromeo Remix)," Lorde
"Shining," DJ Khaled, Beyoncé, and Jay Z
"Mask Off," Future
"That's What I Like," Bruno Mars
"Rockin'," The Weeknd
"Passionfruit," Drake
"Hyperreal," Flume and Kucka
"Quit," Cashmere Cat and Ariana Grande
"Love Galore," SZA and Travis Scott
"Unforgettable," French Montana and Swae Lee
"Bad Liar," Selena Gomez
"Portland," Drake
"Shape of You," Ed Sheeran
Just remember, you'll need to download the free Spotify software or app to listen to our playlists!