The Aeronauts Movie True Story
Felicity Jones and Eddie Redmayne Reunite in a Breathtaking New Look at The Aeronauts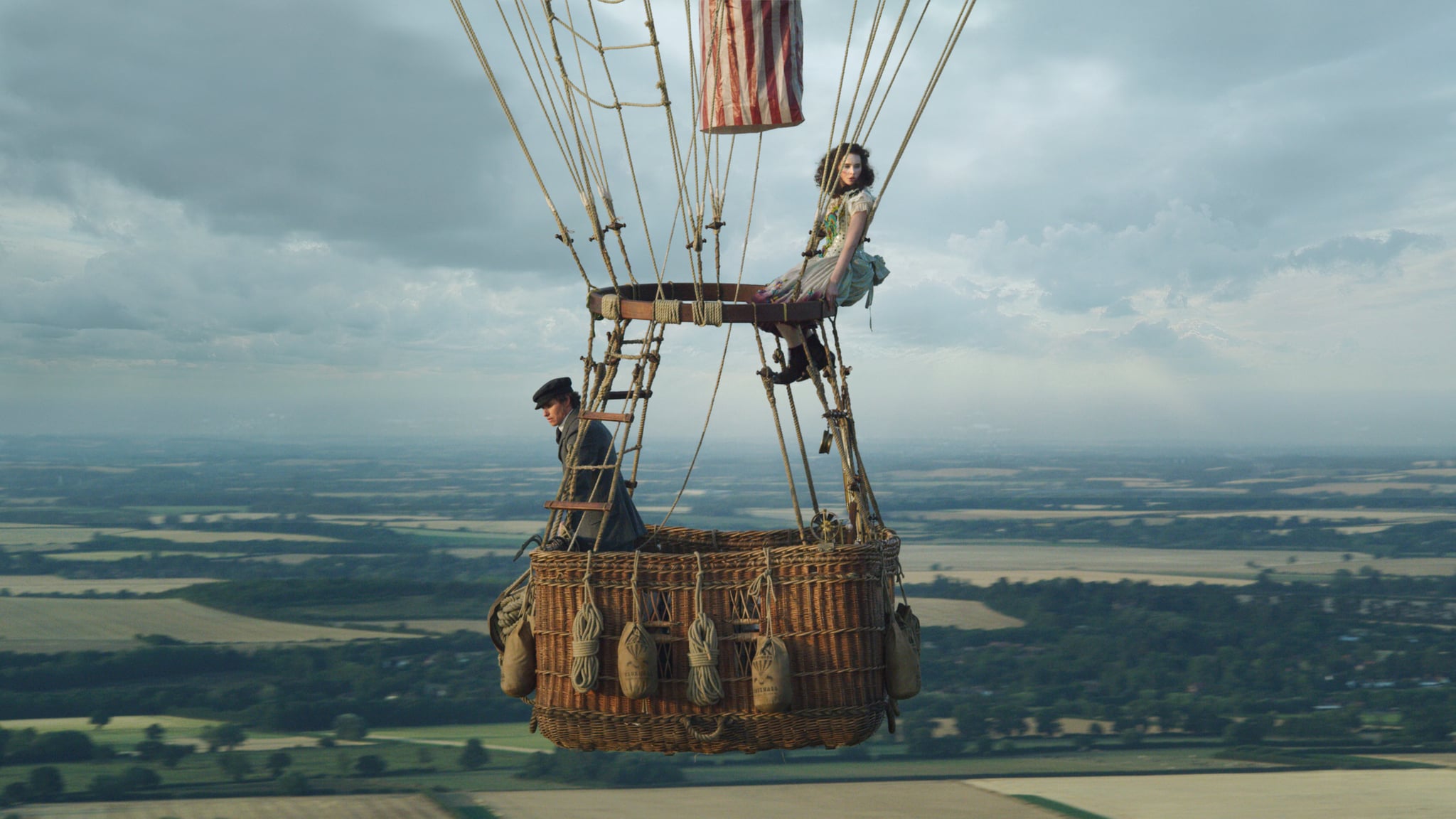 Felicity Jones and Eddie Redmayne's last collaboration — 2014's The Theory of Everything — earned plenty of award-season buzz and an Oscar for Redmayne, which is why we're so excited for their next film together: Tom Harper's The Aeronauts, which comes out in October.
The film is part action-adventure, part biopic, tracing the real-life tale of an ambitious pair of Victorian-era adventurers who rode a hot-air balloon all the way into the stratosphere in the year 1862, setting a record for the highest anyone had flown at that time (keep in mind, airplanes weren't invented until 1903). What resulted was a dramatic fight for survival. Redmayne is playing the part of headstrong scientist James Glaisher, who was an acclaimed astronomer, meteorologist, and aeronaut, while Jones is taking on the role of wealthy young widow Amelia Wren, who joins Glaisher in his quest for new discoveries high above the earth's surface. This is the official description of the film:
"The Aeronauts follows widow Amelia Wren (Jones) and scientist James Glaisher (Redmayne), as they mount a balloon expedition to fly higher than anyone in history. This is a journey to the very edge of existence, where the air is thin and the chances of survival are slim. As their perilous ascent reveals their true selves, this unlikely pair discover things about each other — and themselves — that helps each of them find their place in the world they have left behind."
While it certainly sounds thrilling, the story definitely seems to be taking a few liberties. In real life, Glaisher was accompanied by fellow scientist Henry Tracey Coxwell after the British Association for the Advancement of Science requested investigations of the upper atmosphere. They took off from the English city of Wolverhampton, and Glaisher ended up losing consciousness during their dangerous ascent. Fortunately, Coxwell was able to save them at the last minute by pulling the necessary cord with his teeth (at that altitude he'd lost all sensation in his hands), and they touched down safely in Ludlow.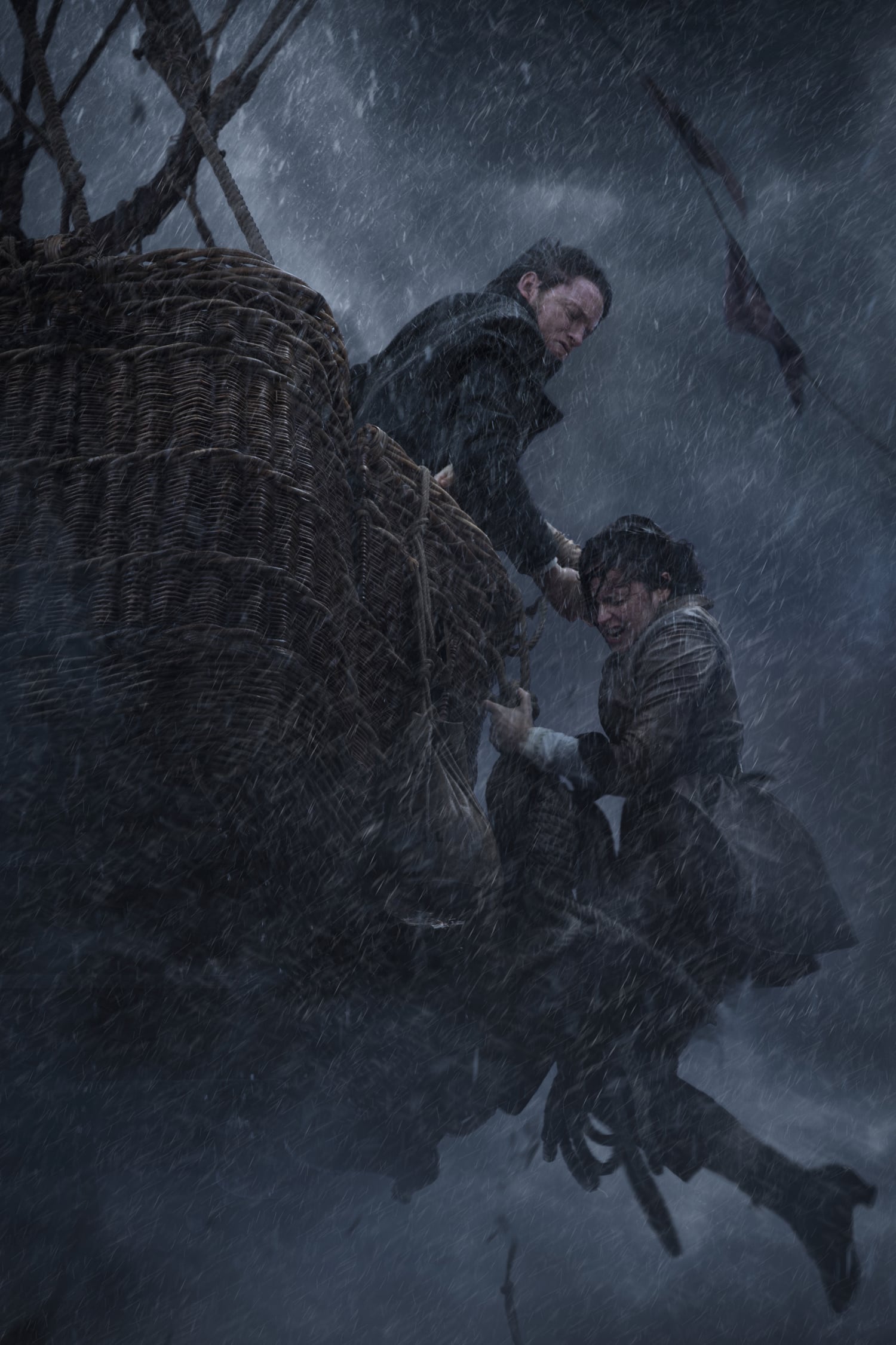 It will be interesting to see how the script tweaks the Amelia Wren character to take the place of Coxwell, since it seems the studio was hoping to reunite onscreen power couple Jones and Redmayne. "A top priority for us on The Aeronauts is authenticity," said producer Todd Lieberman in a statement back in August 2018. "With that in mind, we intend to do as much balloon filming in the sky as the weather will allow . . . We're fortunate that Felicity and Eddie have the nerve to do these stunts themselves as it authenticates our entire approach."
Regardless of the historical discrepancies, The Aeronauts appears to have a fantastic story to work with. (We can practically smell the future Oscar nominations.) If you plan on seeing, just know that the drama will enjoy an exclusive release in IMAX theaters nationwide for one week starting on Oct. 25, and then expand for a full theatrical release on Nov. 1. We personally can't wait.
Image Source: Amazon Studios